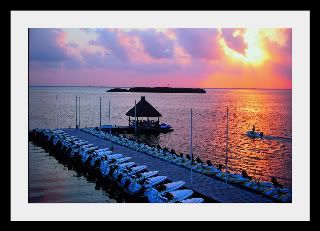 Remember the good ole days when you could purchase a property on the oceanfront for $200,000. Well, me neither, but here's an unbelievable opportunity knocking at your door!! The Chetumal real estate market is being introduced to a brand new product which is attracting the attention of many foreigners If you compare these prices to other Mexico real estate options on the ocean, these do deserve a closer look or at least a request of why the prices are so accesible
Introducing a new beachfront condo hotel in Chetumal,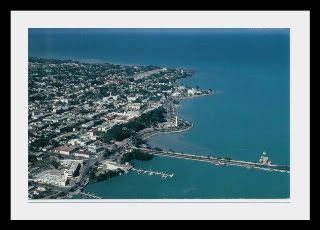 the first of its kind in this zone, and offers a wide array of features and amenties, all at an amazing $600 / m2. What a spectacular chance to buy at yesteryears prices!
There are 71 total units, with 58 exclusive high rise condominiums in 7 levels and 13 villas in 2 levels by the seaside. These range from 1-4 bedrooms and measuring 110 m2 (1186 sq.ft) up to 350 m2 (3769 sq.ft) and penthouses have a private rooftop with jacuzzi, all sharing the private beachfront and marina.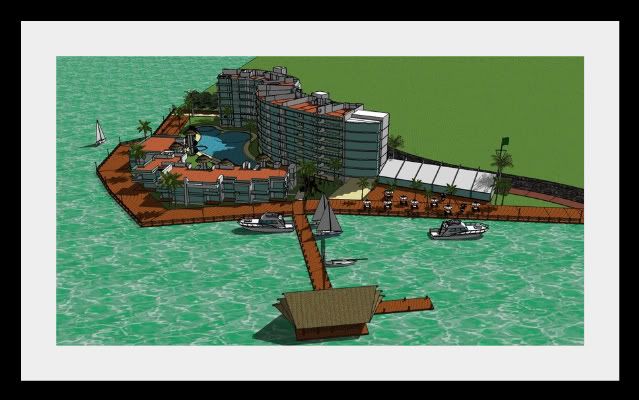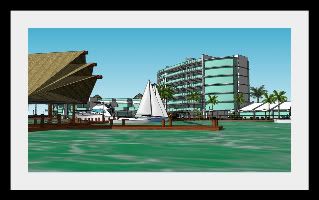 Some of the other highlighted features:
Granite countertops
Marble floors
Central air conditioning
Fully equiped kitchen including fridge, stove, dishwasher and microwave
Washer and Dryer included
Solid wood cabinets
12 ft high ceillings and 12 ft hurricane proof glass throughout
There will also be some other attractive benefits:
A private marina with 61 slips with double dock access for 50ft boat capacity
On site management office with optional rental pool for residents
Covention and business centers
Spa and gym facilites on site
Restaurant and bar on site
5 commerical spaces offering some of the following:a) mini-super / convenience storeb) pharmacy c) bank d) Dive shop e) Boating and water sports apparel store
A short drive to Chetumal along the Malecon, the capital of the state Quintana Roo, which also has an international airport
The developers are a group of 5 partners, 3 from Canada, 1 from USA and 1 is Mexican. The head of the project has tremendous building experience in Calgary, Canada, and has relocated to Mexico to continue great quality work and service.
At this point, they have already 12 reserved /?sold. Only $10,000 to reserveWhether you plan to retire or just have a sweet vacation home in Mexico, act now to get a beautiful piece of paradise.
Andy Welbourne
512-879-6546
"Where TOP real estate experts from ALL regions of Mexico come together to share their Tips & Knowledge to help you buy safely !"
| | | |
| --- | --- | --- |
| Want more Articles | Want to see my listings | |