Jim Cramer, a past manager for hedge funds, host of "Mad Money" on CNBC and a co-founder of TheStreet.com, has made his opinions about two important factors of Mexico real estate very clear:
1. It is profitable to invest in real estate in this country
2. The drug wars in Mexico do not effect most of the country
Cramer's comments about investment focus on diversification for those who are already investing the U.S. and Canadian market.  I have always felt strongly about diversifying investments, and, Cramer points out, Mexico is an ideal market.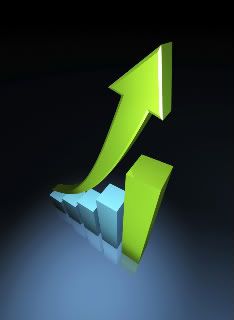 In addition to Cramer's statements about buying "out of favor real estate in Mexico" because of very low property taxes and easy maintenance, a Mexico property investment offers the advantage that it is a less sophisticated market than in the U.S. or Canada; market information is not as accessible, and you as an investor have more opportunities to discover hidden investment "gems" – locations not many people are paying attention to now, but show a good deal of potential for a real estate boom, or turn around.
More so than the U.S. or Canada, Mexico is a top real estate investment choice for those looking for double digit return potentials.
Cramer also pointed out that "Mexico is a big country" and "not every … state is involved in the drug trade."  Hundreds of people have been pointing this out, and groups of Canadians and Americans who live in Mexico have dedicated websites to revealing the facts about Mexico; while the drug trade is real, the majority of residents and communities in this country never seen any of it.  This is true for local Mexicans who live in non-expat communities as much as for the expats who have made Mexico their home.
Why is it in the news so much? Shocking news catches attention much more than non-shocking news; any chance to put one of these stories in the headlines means more attention for that news source.  When you live in Mexico, you will open your window every morning, walk through the streets, see children playing and wonder where all these stories come from …
Consider investing in Mexico, and living in Mexico; the number of high-profile experts suggesting both of these is growing.  Come and discover its benefits for yourself.
Thomas Lloyd graduated from Purdue University Krannert School of Management with a degree in Management/Financial Option Investments. He has been living, investing, and working professionally in Mexico for over 15 years. In the summer of 2009, he received the first federally applied Mexico Real Estate Degree and Mexico Professional Real Estate License S.E.P. #5978657. He is the current president of TOPmexicorealestate, you can contact him at (512) 879-6546 or through the company's web site www.TOPmexicorealestate.com NETWORK

"Mexico's Leading Network of Specialists for Finding and Purchasing Mexican Properties Safely!"