Falling in love with Mexico, with a specific town and even with a certain condo is part of the package – and it is a part you should most certainly enjoy!  However, you don't want this love to be "blind love."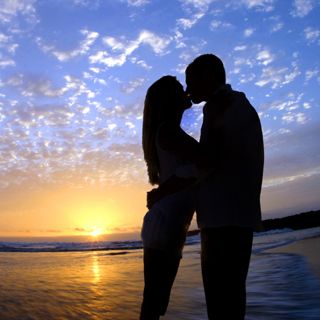 So Many Ways to Fall in Love …
In almost all cases, people who buy Mexico real estate will do so because they fell in love with something about this wonderful country – anything from the world's most beautiful beaches, to the romance of a colonial city, to the friendly people and their rich traditions.  In some cases (more than you might guess) Americans and Canadians really do find themselves enamored with a Mexican and starting a true romance …
Even in the cases of investors, or especially those who open small businesses, their excitement about Mexico's excellent economic opportunities could almost be described as "falling in love!"
Don't Leave Your Brains at the Border
Yet, in all of these cases, expats-to-be will want to avoid "blind love." The adventure, newness and excitement are best enjoyed to their fullest, but they will actually be enjoyed more if you guide them with a clear mind.
I've often pointed out that when people buy real estate in Mexico, they need to take time and use the same good common sense they would back home in important items, like choosing their agent, or paying attention to the details of a home they are viewing to ensure that they will get the most suitable property for their needs – safely.  In this case, balancing infatuation with clear thinking makes a
As Mike Green, a broker from Puerto Vallarta, so nicely summarizes the idea – "Don't leave your brains at the border."
This is true for the other items mentioned as well – enjoying Mexico's festivities and culture, investing, etc.; any of them will be more fully enjoyable in the end if key decisions at the beginning of your life in Mexico are made with a clear mind.
Andy Welbourne, from London, Ontario, has been living in Playa del Carmen and working as a part of the team with Thomas Lloyd for 7 years. He has worked with many Canadians and Americans to assist in finding their dream home in the Mexican Caribbean; many of these clients have turned into great friendships. Contact Andy at (512) 879-6546.
The TOP Mexico Real Estate Network; "Mexico's Leading Network of Specialists for Finding and Purchasing Mexican Properties Safely!"

Enamorarse de una casa, de una ciudad, así como se enamora uno de su pareja, es un proceso de encantamiento que precisa de cierto cuidado. Uno no querrá terminar desilusionado o frustrado en un futuro. Hay que tomar todas las variantes en consideración, y en general tomar una decisión documentada e informada. Después de todo nuestro futuro está en juego.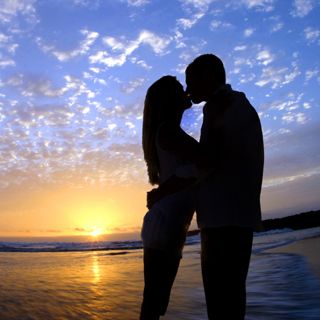 La mejor forma de enamorarse.
La mayoría de las personas que deciden comprar bienes raíces en México lo hacen porque se enamoran de alguna propiedad, alguna ciudad, un residencial o simplemente de un estilo de vida. Se visualizan en un nuevo lugar y eso hace de la experiencia de comprar casa algo atractivo. Sin embargo es importante, antes de cualquier toma de decisión, encontrar serenidad y tomar las cosas con inteligencia.
No tomes una decisión basado en un simple impulso.
Si bien el primer sentimiento que uno tiene sobre una propiedad suele ser un buen presagio de lo que se puede esperar en un futuro, es importante tener otras consideraciones como planes maestro, infraestructura vial, desarrollo de la zona y plusvalía. Lo más importante sobre el futuro de una propiedad y su éxito, dependerá del esfuerzo que pongamos en investigar todo lo necesario para que esa inversión sea una inversión inteligente.
www.topmexicorealestate.com, la empresa líder en bienes raíces en México.