When you search for real estate in the same area where you currently live, it's easy do a very "linear" search; you see a home either by driving by it, or searching online or in a real estate magazine.  You go and see the home; if you don't like it, you just start again.  The search can be one or two homes at a time.
When you are searching for Mexico real estate, thousands of miles away, you don't have this luxury.  You will want to make the most of your trips to Mexico to avoid extending the time or having to make multiple trips simply during the search stage.
The following are some tips that can help you accomplish this:
Work with a professional agent who knows the area well
Engage in an active dialogue with this agent about your needs; be sure they know your budget, style and location preferences and any specific needs
Use whichever forms of communication necessary – phone, e-mail, chat, video chat, etc.
Use all resources available to evaluate the suggestions he sends you – listings, photos, videos, maps, pamphlets
Ask questions & give your agent feedback on the properties, positive and negative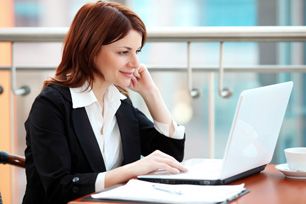 This process will allow your agent to use their experience and knowledge of the market to put together a dossier of properties that hold high potential to be the right one.  When you arrive, this same agent will arrange the property visits in an organized and time efficient way.
The process described will also allow you to develop a better idea of what you're looking for, and make decisions with more confidence.
While there's never 100% certainty that one of the properties in the initial dossier will be the one for you, planning like this increases the probability and in all cases makes much better use of your time when you are actually in Mexico!
Andy Welbourne, from London, Ontario, has been living in Playa del Carmen and working as a part of the team with Thomas Lloyd for 7 years. He has worked with many Canadians and Americans to assist in finding their dream home in the Mexican Caribbean; many of these clients have turned into great friendships. Contact Andy at (512) 879-6546.
The TOP Mexico Real Estate Network; "Mexico's Leading Network of Specialists for Finding and Purchasing Mexican Properties Safely!"
¿Has pensado en tu vida de aquí a 10 años?. Considera que la vida que piensas tener de aquí a 10 años es algo que debes comenzar a trabajar desde ahora. Jamás es demasiado temprano para invertir en un plan de vida y comenzar a llevarlo a cabo. Los bienes raíces en México es una apuesta a largo plazo, y para que ese plazo se cumpla es inevitable dar el primer paso. Quizá mañana sea demasiado tarde. Ten en mente que las oportunidades que hoy se te presentan no estarán para siempre.
Hoy en día uno de los mercados de inversión más rentables en el mundo es el de los bienes raíces. Siendo históricamente uno de los mercados mas estables y de mayor rendimiento. Todo mundo sabe que invertir en la compra de una casa, un terreno o un departamento es una inversión que tarde o temprano dejará utilidades. Si uno cumple y revisa algunos de los puntos importantes en la inspección de una propiedad la potencialidad de que tu casa o propiedad se convierta en una inversión exitosa es enorme.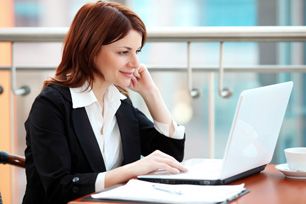 Seamos claros, toda inversión requiere de un riesgo, pero cuando uno se asesora y se informa, los riesgos se reducen al mínimo. La fórmula para el éxito es simple: aprender qué y cuándo comprar. Es por eso que el trabajo profesional de un asesor inmobiliario capacitado es invaluable. Sólo con un amplio conocimiento del mercado se puede saber al 100 por ciento lo que se hace, eliminando cualquier posible improvisto y asegurándote a ti y a tu inversión el mejor de los éxitos.
Ya sea que en un futuro decidas revender la propiedad o que pienses en rentarla, conocer el mercado y la factibilidad de tus futuras rentas es un trabajo de investigación serio que requiere de asesoría. No dudes en consultar a tu asesor inmobiliario.
www.topmexicorealestate.com, la empresa líder en bienes raíces en México.