We've spoken quite a bit about Little Italy in Playa del Carmen – the charming north half of downtown which offers Playa's European flavor at its best – and we've mentioned Coco Beach, the northernmost and the newest of Playa's downtown beachfront communities, new, hip and happening.
Nestled just north of Little Italy, and just "back from" Coco Beach is a fairly unknown small residential community called Zazil-Ha.
Zazil-Ha has many location benefits similar to those of Little Italy and Coco Beach; it is a short walk to most of downtown and to the sand of Coco Beach.  It is largely unknown for a couple of reasons:
it is mostly residential – you have to go down to Fifth Ave. or to Little Italy for things to do; as I noted, this distance is a short walk, and this fact could change soon with downtown's tourist district growing quickly northwards
it is just beginning to be gentrified, with the modest working-class homes that were originally there being replaced by nicer condos
since it has little that defines it, it usually just gets referred to as part of downtown or Coco Beach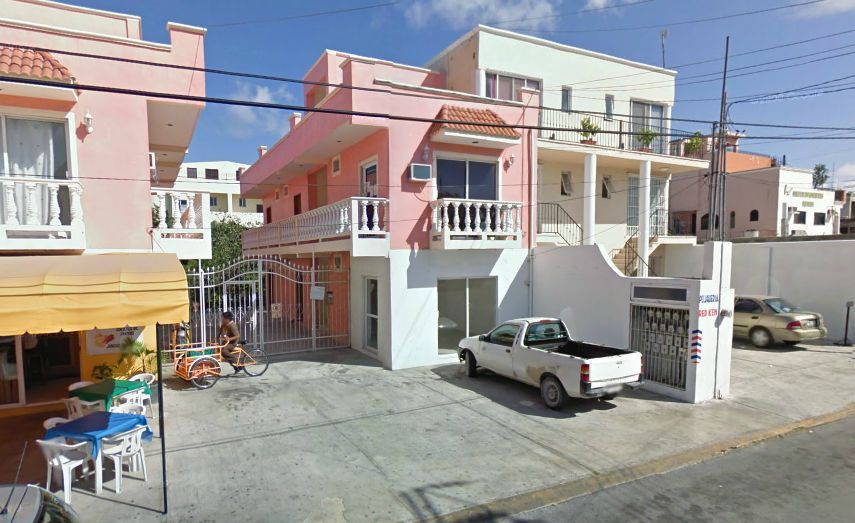 However, for the sake of real estate, I think there's a good reason to distinguish it as its own community; while it shares easy access to the beach and all the activities of Fifth Avenue and Little Italy, the prices are noticeably lower than in the neighboring communities.
Currently, there aren't many properties available for expat buyers in Zazil-Ha.  However, as the tourist district along Fifth Avenue grows northward,there will be restaurants, cafes, bars and shops right in the community (Fifth Avenue runs directly between Coco Beach and Zazil-Ha.)  Coco Beach is already a happening community with its own lure.  As more upscale condos appear in Little Italy, it can only be expected that this will overflow into Zazil-Ha.  But it's also very likely that prices will go up.
Tomorrow, I will offer a few examples of nice properties for excellent prices in Zacil-Ha.
—
Doug Morgan was born in Dayton, Ohio and went to college at Buckeye State. Moving to Louisiana after college, he became President of his New York Stock Exchange company at the age of 28. His later career shifted to Florida and the investment business, where he was a financial advisor and branch manager for over 30 years. He bought his first condominium in Mexico in 2008 (from Top Mexico Real Estate), initially as a vacation home, but a year later he retired and moved full time to Playa del Carmen. Contact Doug at (512) 879-6546.
The TOP Mexico Real Estate Network; "Mexico's Leading Network of Specialists for Finding and Purchasing Mexican Properties Safely!"
Ya hemos hablado mucho sobre el barrio de la Pequeña Italia en el centro de Playa del Carmen. El barrio ofrece a sus residentes un ambiente europeo con calles adornadas de restaurantes, tiendas y pequeños bares como los de alguna pequeña ciudad europea. Además de Coco Beach la nueva zona de playas al norte de Playa del Carmen (ver bienes raíces en Playa del Carmen).
A solo unas cuadras de distancia de la hermosa playa de  Zazil-Ha
Ubicada entre el barrio de la Pequeña Italia y atrás de Coco Beach se encuentra localizado el poco conocido barrio de Zazil-Ha. Su ubicación ofrece grandes ventajas como:
Ser una zona enteramente residencial, a solo unas cuadras de distancia de la Quinta Avenida o del Barrio de la Pequeña Italia y sus restaurantes, tiendas y vida nocturna.
Siendo una antigua zona residencial de clase media, hoy con el gran crecimiento turístico de Playa del Carmen, la zona está renovando sus edificios por condominios y departamentos de lujo.
Su precios de venta actuales son de lo más accesible por ubicación en todo Playa del Carmen.
Tipo de departamentos en Zazil- Ha
Mañana les presentaremos algunas opciones de propiedades en Zazil- Ha, una zona en desarrollo en Playa del Carmen.
www.topmexicorealestate.com la empresa líder en bienes raíces en México.