Yesterday, I shared some comments about the Costa Maya real estate market and a few listings for beautiful Mexico homes for sale ideal for enjoying life on Costa Maya's virtually undiscovered beaches. Today, I will tell you a bit about community events.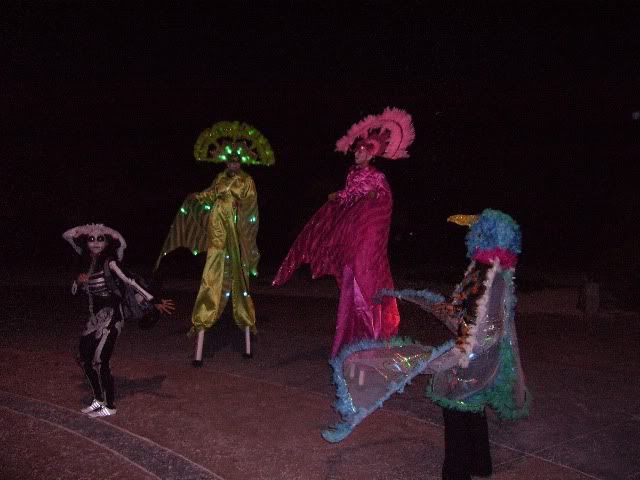 Carnival 2013

On a community front, there are lots of events happening in February.  The carnival, of course, is a huge local favourite with locals participating from every type of business and every age group, from the toddlers in kindergarten (my daughter will be on stage again at only 2.5 years) to "Mahahualenos" who have lived here since before the cruise ship port being built!
Clean Mahahual
Another event, in it's fourth consecutive year, is "Limpa Mahahual" (Clean Mahahual), organised by a group from Mexico City, Sustenta (www.sustenta.com).  They organise a variety of events during their week long stay (17 – 25 February): a clean up campaign of PET, starting a couple of weeks before their visit; a children's competition, using plastics found on the beach to make underwater scenes; and, the big event, the beach clean up on 23th February.
Teams will be driven to different areas along the coast, where they will collect plastic that is washed on shore.  This will then all be sent to Chetumal's recycling plant with lot of prizes being awarded and t-shirts or caps for every participant.  They are hoping for 400 participants this year or more!  Check out: http://www.limpiamahahual.org/ for more information.  Hopefully you can be here for the event.
Italian Culture in Costa Maya
An innovative festival combining Mexican and Italian cultures will be taking place this year (18 – 24 February ), "Cruzando Fronteras", Crossing Borders. This is a cultural event with a number of well-known Italian figures coming to visit, involving theatre, sculptures, art, literature,  music etc. the idea being to give each culture a taste of the other.  They are also incorporating the beach clean up day into their programme.  www.mahahualcruzandofronteras.com
With the Clean Mahahual event, Crossing Borders and the carnival all happening in Feburary, there is going to be an increase in tourism, both national and international, which will result in full hotels and cabanas, lots of beach home vacation rentals, restaurant and bars filled and everyone with a huge smile on their face!
Come to Mahahual, Costa Maya, and see what it is like for yourself.
Rebecca Loto is from the United Kingdom and has been traveling and living in Latin America for nearly ten years. She and her husband settled in Costa Maya 6 years ago and have become involved and active in various community organizations. Rebecca brings British business ethics and Mexico business experience together to give buyers unparalleled service. To contact Rebecca, call (512) 879-6546.
The TOP Mexico Real Estate Network; "Mexico's Leading Network of Specialists for Finding and Purchasing Mexican Properties Safely!"