Those of you who know Playacar know that to call it the "Beverly Hills" of Playa del Carmen real estate is no exaggeration.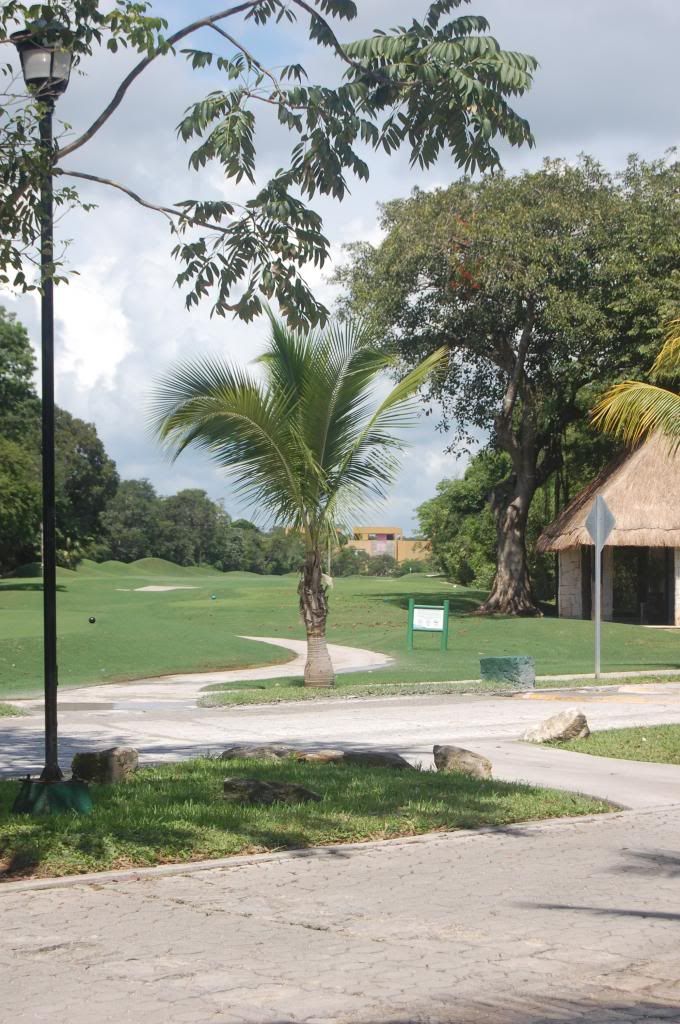 What's Playacar Like?
It's tree-lined streets curve past beautifully landscaped yards and large tasteful homes.
A professional golf course designed by world renowned architect, Robert Von Hagge; besides a great game of golf, it also adds considerably to the visual appeal of the community.
The 3 access points are gated with full-time security.
Bike trails run throughout, and the shade of the tall trees makes it the most pleasant place to ride bike in Playa del Carmen.
Location
From most of the community, the beach is a walk or short bike ride away. It is also right next to downtown, making easy to enjoy the shops, boutiques, cafes, restaurants, bars and clubs of Fifth Avenue, as well as supermarkets like Walmart.
Playa del Carmen's nicest mall is on the other end of Playacar with a supermarket, movie theater, bowling alley, OfficeMax and much more.  Sam's Club is right next to the entrance near the mall.  Location simply couldn't be better.
Real Estate & Prices
And what about real estate? Along with the reputation for being the most beautiful, most exclusive and best located community, it also has a reputation for being the most expensive.

However, property pricing is the only part of its reputation that Playacar does NOT live up to.
Yes, there is Phase 1 of Playacar – the stretch along the beachfront.  You may have trouble finding a home or even condo for less than $400,000 USD, and most will be upwards of $600,000.  But considering that it is an exclusive gated community on one of the world's nicest beaches, with all the services and activities of the Riviera Maya and Cancun so nearby, even these prices are excellent in comparison to similar communities in other places.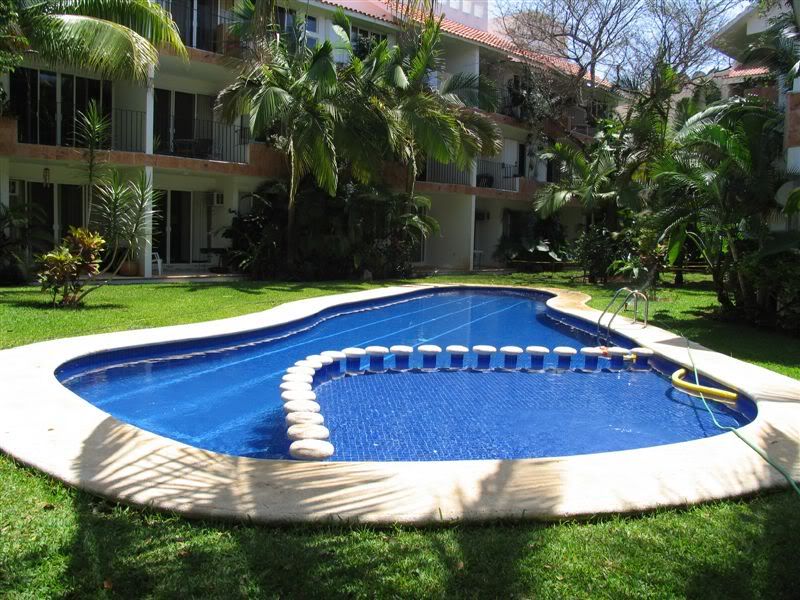 But if that's outside of your budget, not to worry. Phase 2, which is the larger area surrounding the golf course, offers something for just about everyone.  The larger, beautiful homes can be found for as low as $350,000 – an unimaginable price for that kind of property in the U.S.
That's not the end of it.  Last year, a client of ours bought a nice, spacious, recently remodeled 2-bedroom condo in a small complex with a nice, large green area and a pool.  How much?  Only $120,000 USD!! While real estate deals like this are an exception in Playacar, they are out there and they do appear regularly enough.
There is also plenty of variety in condos, patio homes, town homes, villas (individual homes within a condo complex) and single-lot homes.  Nice properties within this amazing neighborhood can be found in any price range; while size, space, design and extras vary with the price, all enjoy the exclusiveness of what is probably Playa del Carmen's nicest community, next to the world's nicest beaches, and very close to all amenities.
—
Doug Morgan was born in Dayton, Ohio and went to college at Buckeye State. Moving to Louisiana after college, he became President of his New York Stock Exchange company at the age of 28. His later career shifted to Florida and the investment business, where he was a financial advisor and branch manager for over 30 years. He bought his first condominium in Mexico in 2008 (from Top Mexico Real Estate), initially as a vacation home, but a year later he retired and moved full time to Playa del Carmen. Contact Doug at (512) 879-6546.
The TOP Mexico Real Estate Network; "Mexico's Leading Network of Specialists for Finding and Purchasing Mexican Properties Safely!"
Para los que conocen "Playacar" en Playa del Carmen sabrán que es quizá el residencial más exclusivo y de más renombre en toda la Riviera Maya. Fue una de los impulsores más importantes en el desarrollo de los bienes raíces en Playa del Carmen al ser un precursor en desarrollos inmobiliarios cuando esta zona aún no era mucho.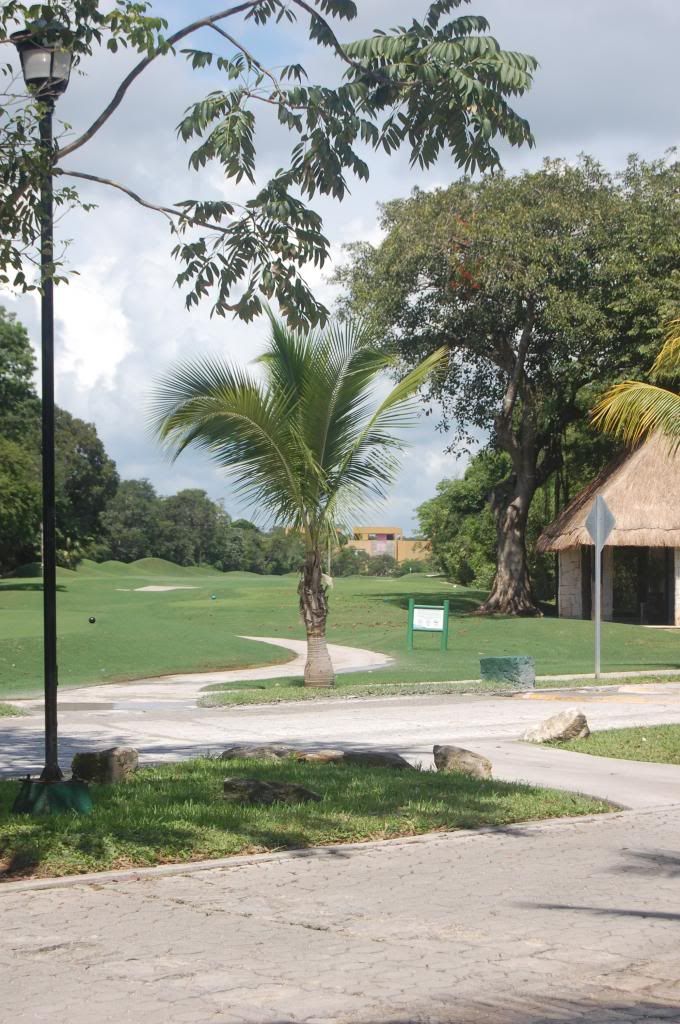 ¿Cómo es Playacar?
Por dentro el residencial se distribuye con avenidas amplias de adoquín, hermosas jardineras y espacios verdes, y residencias de alto lujo.
Un campo profesional de golf diseñado por el reconocido arquitecto Robert Von Hagge, con vistas increíbles y espacios verdes de primer nivel.
3 entradas principales por varias zonas de Playa del Carmen.
Ciclovías por todo el residencial y pista de caminata por todo el residencial.
Ubicación.
Aunque el residencial es bastante extenso, la playa se encuentra a un corto tiempo de distancia caminando. También caminando se puede llegar al centro de Playa del Carmen y sus tiendas, supermercados, restaurantes, boutiques, cafés, bares y la vida nocturno de la Quinta Avenida.
En la salida norte se encuentra también una de las plazas principales de Playa del Carmen, "Centro Maya", con supermercado, Sam's club, cine, restaurantes y demás.
¿Precios?
Siendo el principal residencial en uno de los destinos turísticos más importantes de México y el mundo, Playacar es conocido como el residencial más exclusivo de la zona, entendiendo que sus precios por lo general son altos. Aunque en algunos casos esto puede ser cierto, existen opciones y oportunidades para todo tipo de carteras.
El rango de precios generalmente, como en cualquier lugar, radica en la ubicación de la propiedad. Su cercanía a la playa, al campo de golf, el tamaño, el tipo de propiedad (departamento o casa), el diseño, los lujos, etc.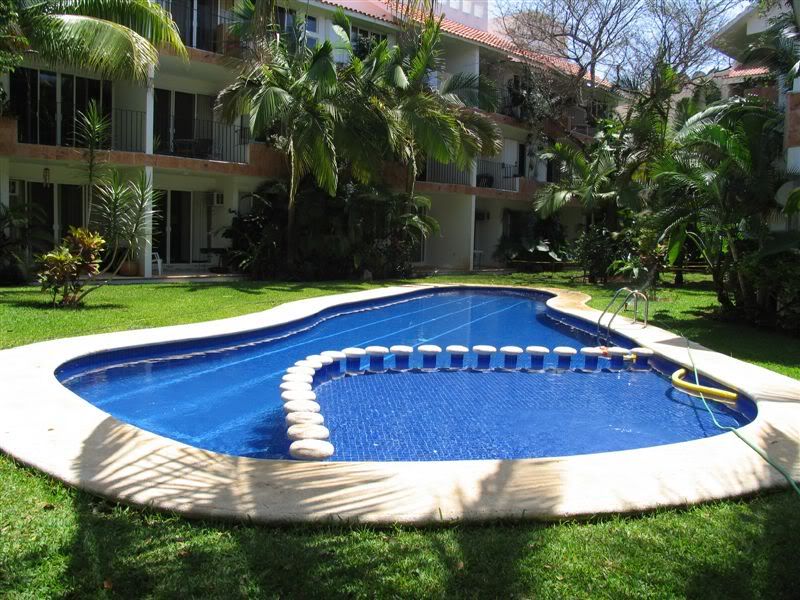 Sin embargo, el rango de precios es tan variado que existen propiedades empezando hasta en $120,000 USD (que en comparación con otras propiedades en la Riviera Maya, por la plusvalía que ofrece Playacar, no tienen comparación) hasta propiedad arriba de los $600,000 USD. Claro, las hay de todos tamaños, tipos y estilos. Sin embargo lo importante es saber que las opciones y las oportunidades dentro de Playacar, existen.
www.topmexicorealestate.com la empresa líder en bienes raíces en México.