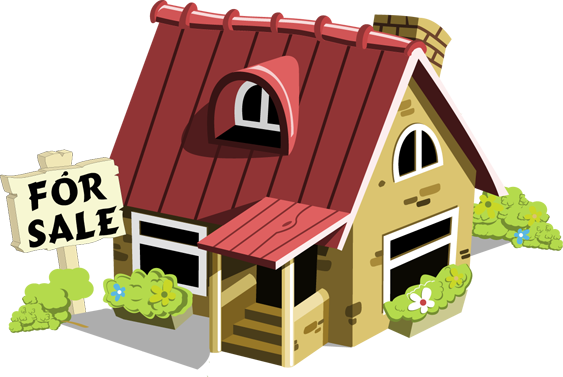 Yesterday, a reliable Mexican newspaper called Milenio announced that 3 of Mexico's federal representatives have proposed a bill to remove the need for ownership by means of a Bank Trust (or "fideicomiso" in Spanish) and allow for direct ownership.  If this bill is passed to law, it would make it simpler and even less expensive for Americans, Canadians and other non-Mexicans to buy and own Mexico real estate along coastal and border areas.
Background – Mexico's 1917 Constitution

Mexico's constitution, adopted in 1917, a time of great instability and upheaval, prohibits foreign ownership of property within 30 miles of the coast or 60 miles of an international border.  By the second half of the century, the reasons for this law had disappeared and the government realized the benefits of allowing foreign investors (including individual property buyers, such as retirees and vacationers) to own property in these very attractive and high potential areas.
Instead of going through the trouble of changing the constitution, the government decided to introduce a vehicle for ownership called a "fideicomiso" or "bank trust," in which a bank holds the title as first beneficiary, and the owner was named as the second beneficiary with a contract giving him ALL the full rights of ownership, including building, modification, rental income and sale at a profit.
The current bill would actually modify the constitution allowing for direct, "fee simple" ownership by non-Mexicans in these zones.
Why the Change?
The new bill focuses on advantages for Mexicans.  Raul Paz, one of the federal representatives, from Merida, stated that Bank Trusts "only generate profits for banks and people who know the ins and outs of the law, but in the business transaction is restricted the gain of the seller and the buyer."
While the Bank Trust was a good temporary solution that quickly offered a secure and safe way for non-Mexicans to own in these zones, according to Paz, it also created "high costs, bureaucratic mazes and economic losses for Mexican developers and owners who wanted to sell their property."
In reality, since non-Mexicans can already buy Mexico beachfront for sale or property near the border, and the reasons for this clause of the constitution were political situations that disappeared many decades ago, there is no longer any reason to maintain this clause. And Mexican land owners could benefit from simplified and faster sales to foreign buyers.
Advantages for You
As I always point out on this blog and in other places, the Bank Trust (or "fideicomiso" in Spanish) is a very secure vehicle of ownership and actually offers some advantages over ownership in fee simple, (easier inheritance, for example.)
However, at the same time, it is an added step in the purchasing process, which tends to take slightly longer in Mexico as it is, as well as an added expense in the closing and ongoing ownership – a minor expense, but nevertheless an expense.
If this bill goes through, and the constitution is modified, it would allow you the choice of owning directly, fee simple, saving a bit of time and money, or buying by means of a bank trust, if you feel the advantages are worth the extra time and added cost.
Win Win Situation
The politicians are (surprisingly!) thinking of YOU.
The article goes on to talk about the "43 million people over 65 years of age" in the U.S., and the estimated that 76 million that will be in that category by 2030. (That will include most of you!) Since Mexico is among the top retirement destinations worldwide, which is very affordable and right next door, they know that most of you will, with very good reason, be looking south of the Rio Grande.
In the end, the focus is on the Mexican people, because the funds we as expats bring to Mexico (through buying property or simply living and spending our money here) "generate about 9% of the national GDP and more than 9.5 million jobs."
Of course, the possibility of direct ownership will also make it much easier for us to enjoy affordable retirement and vacationing.  It would be a win-win situation!
Wait and See …
Of course, before we get too excited, we have to acknowledge that this bill has just been introduced, two days ago (Apr. 3, 2013.)  The bill seems to be gaining a good initial momentum; the three representatives who presented the bill are from the two leading parties (PRI, which is the current ruling party, and PAN, which was the ruling party until last year).  The article also says it was "presented to the House the proposal was accepted by legislators from various parliamentary groups."
So, let's wait and see if this goes through and keep our fingers crossed!
(The article in Milenio, in Spanish, is available at http://sipse.com/milenio/facilitan-a-extranjeros-compra-de-casas-en-la-playa-24473.html)
—
Thomas Lloyd graduated from Purdue University Krannert School of Management with a degree in Management/Financial Option Investments. He has been living, investing, and working professionally in Mexico for over 16 years. In the summer of 2009, he received the first federally applied Mexico Real Estate Degree and Mexico Professional Real Estate License S.E.P. #5978657. He is the president of Top Mexico Real Estate. Contact him at (512) 879-6546.
The TOP Mexico Real Estate Network; "Mexico's Leading Network of Specialists for Finding and Purchasing Mexican Properties Safely!"