Yesterday was World Environment Day.  Most of us would love to live a more environmentally friendly lifestyle.  But, like everything else, it just costs so much.
A friend of mine always points out that these days you have to pay more for what you don't want! "You don't want chemicals, pollution or a huge environmental footprint?  Well, pay up …!"
But in Mexico, it's a different story. Sure, an ecological home in Tulum will cost somewhat more than a regular home in Tulum, but it's still a very, very good price!
Take a look at these examples: 
Los Arboles – This eco lot development is back in the jungle – to offer a true natural environment that's going to stay that way – and includes regulations and guidelines so you can be sure your neighbors will be going eco as well.  Lots of trees!  Several very reputable eco builders are available in the area.  There are also a few fully completed eco homes for sale that others had built.
Holistika – In addition to eco design, this project focuses on an entire lifestyle, including a holistic healing, spiritual and relaxation center.  Notice the very low prices of the lots!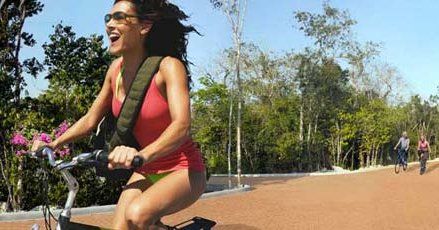 Aldea Zama – The charm of Aldea Zama is that it's right next to downtown and a short bike ride from the beach. It also has a trendy shopping area in the community.  While this is not an ecological development, the same builders who manage the design and construction of homes in Los Arboles will gladly take on a project – and it's still an eco home!
Now, these examples are all from Tulum, which just happens to be the focal point of Mexico's eco culture.  With the option of constructing an ecological home (i.e. having it done hands-off by professional, ecological builders) you can have an ecological home anywhere Mexico – a beautiful, spacious and comfortable home designed the way you want it, and … very affordable.
So, if you want to live comfortably and care for the environment, while keeping the budget in check, Mexico is the way to go.
—
Bea Lozano holds degrees in business and computing.  With years of intense business experience, she uses her skills to coordinate Top Mexico Real Estate's marketing strategies and web site. To contact Bea, call (512) 879-6546.
The TOP Mexico Real Estate Network; "Mexico's Leading Network of Specialists for Finding and Purchasing Mexican Properties Safely!"