Hacienda del Rio is something I've been very excited about for a couple of reasons:
I've seen this project take shape from the very first conception of the idea
The combination of a spacious, green retirement-style community with the charming touch of Mexico's colonial style is turning out so perfectly!
On Tuesday, we went down there again. The model home is very near completion.  Take a look at these pictures.
First, look at the elegant combination of rugged stone work and bright colors: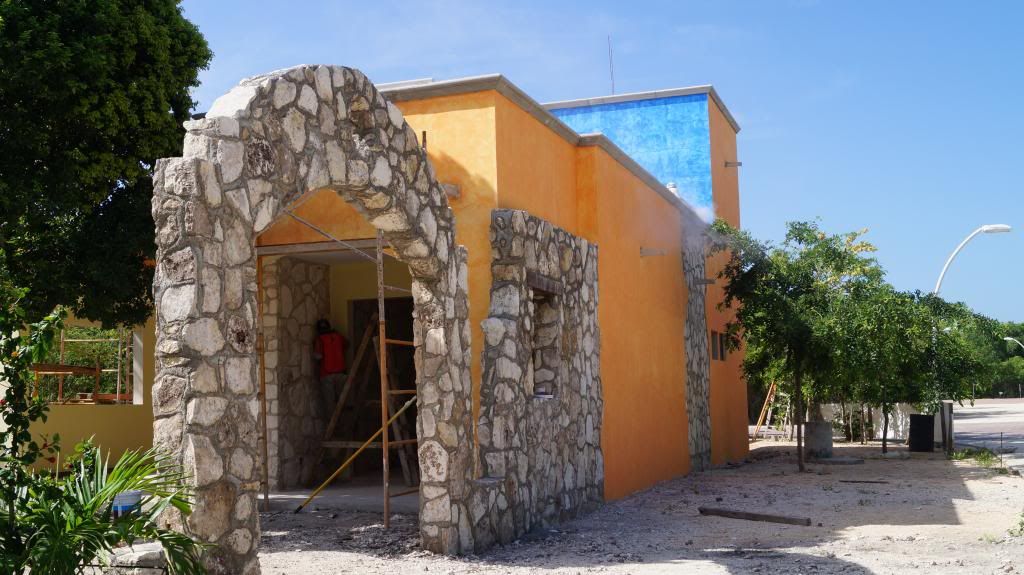 Notice the archways, in the true Mexican fashion, and how well these integrate into the quality modern structure:
As you can see here, the homes were designed to bring in tons of natural light: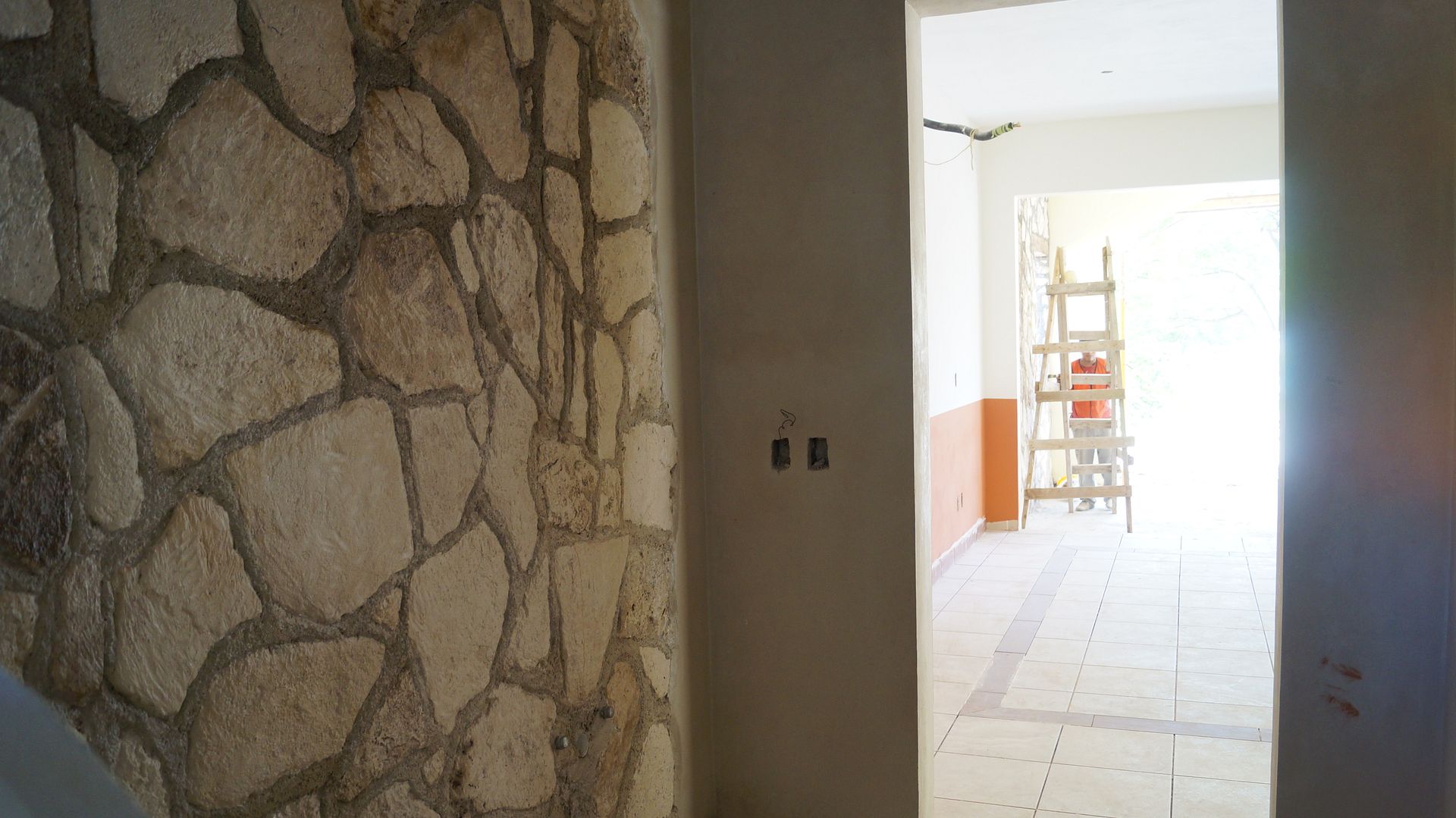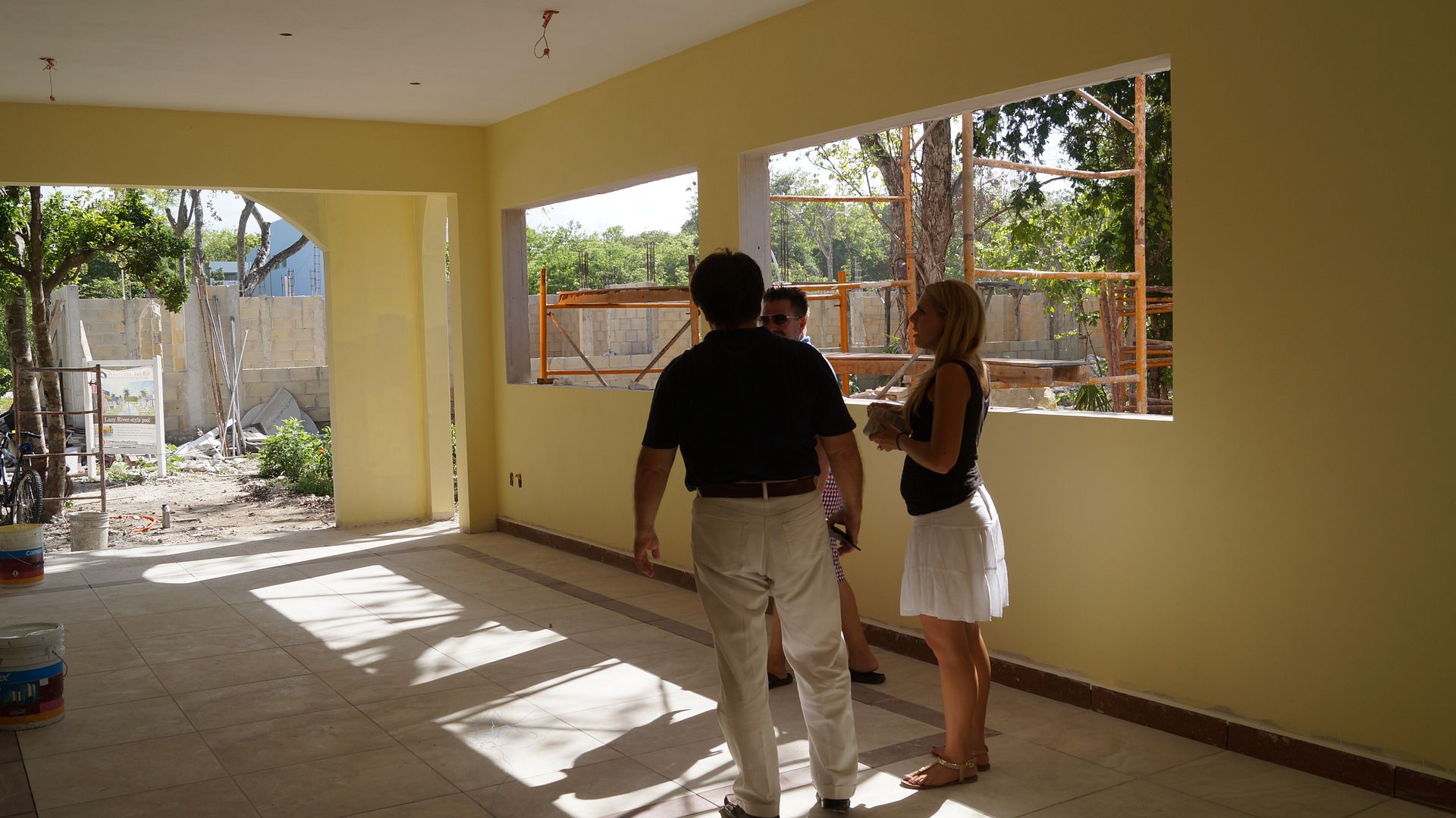 Here, someone caught a candid shot of me up on the rooftop patio, which is also coming along beautifully: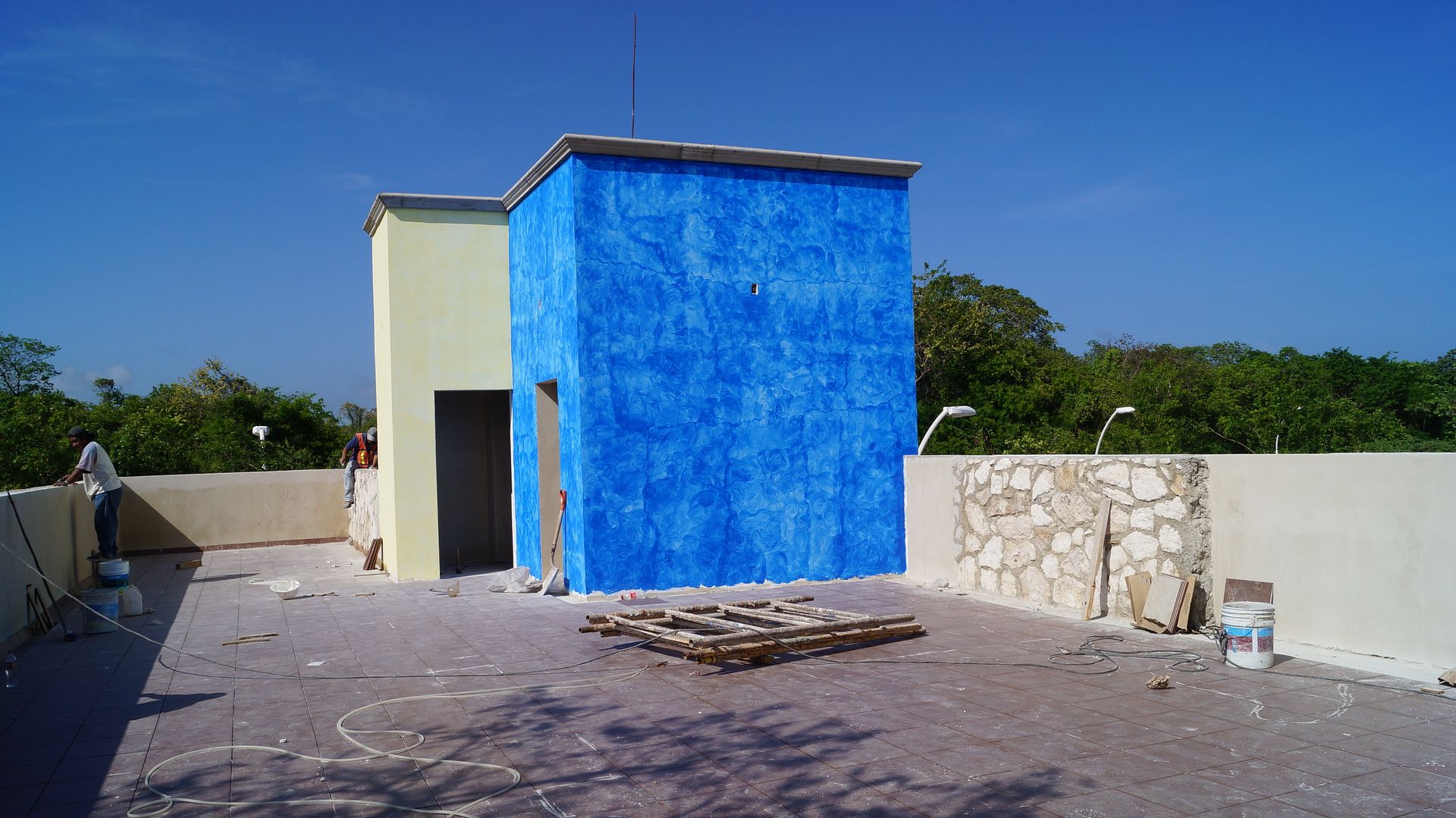 And last, but not least, notice the nice design of the tile layout on the floors, helping to give shape to the room and add to the colonial design: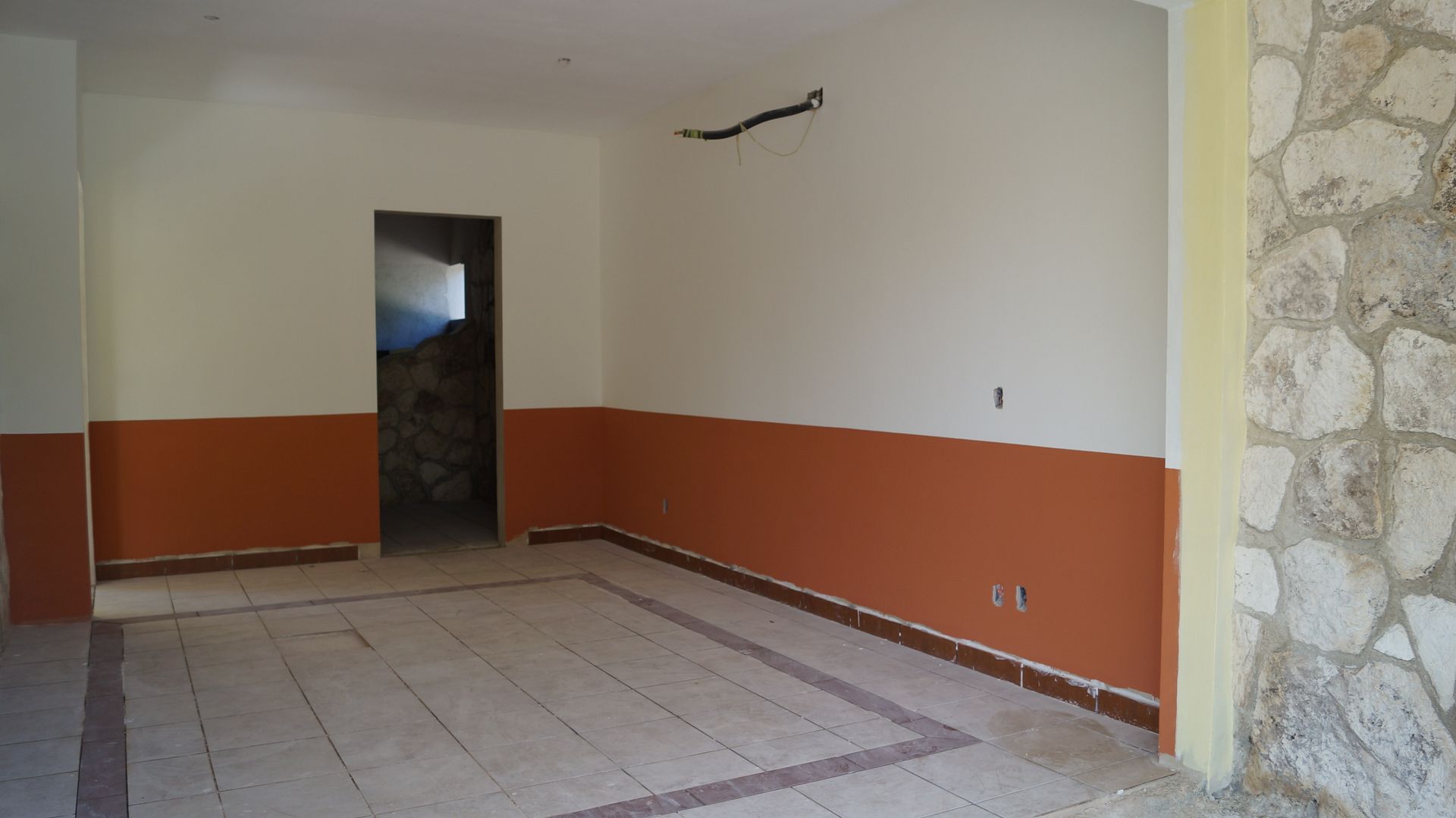 This is probably the most excited I've been about a new development in a long time.  These colonial-style homes with all the comfort of modern retirement living and so close to the beach are just so appealing, and right still a very rare find.
I can tell you, the people who are buying now know an opportunity when they see one.  I can't wait to see these homes finished!
—
Thomas Lloyd graduated from Purdue University Krannert School of Management with a degree in Management/Financial Option Investments. He has been living, investing, and working professionally in Mexico for over 16 years. In the summer of 2009, he received the first federally applied Mexico Real Estate Degree and Mexico Professional Real Estate License S.E.P. #5978657. He is the president of Top Mexico Real Estate. Contact him at (512) 879-6546.
The TOP Mexico Real Estate Network; "Mexico's Leading Network of Specialists for Finding and Purchasing Mexican Properties Safely!"