by Bea Lozano
The first thing I have to say today, before anything else, is that if you can ride a bike from downtown Playa to Xcaret or Xplor, and then participate in the exciting outdoor culture and adventure of each of those parks, and finally make it home on the bike again, you are in better shape than I am – much better!
Yesterday I wrote about the new sections of the bike trail downtown, and the existing route it connects to in Playacar.  In Playacar, you can loop around the entire golf course and come out again in downtown; the route is very visually pleasant and mostly shaded by the many trees in that community.
However, on the southernmost highway exit from Playacar (there are two) a brand new bike trail has been built connecting to the two eco-parks Xplor (outdoor adventure) and Xcaret (culture, history and nature.)  I took a ride down this trail and got a few pictures. The trail is beautifully built, very flat, very straight, and lined by beautiful jungle.
I have to admit, this section of bike trail tends to be directly in Playa del Carmen's hot sun with shaded areas only now and then; if you try it, I would suggest in the early morning (best, since the shade of the trees will come from the east) or early evening.  Bring plenty of water and maybe even a snack.  It's about 3 miles, one way – which wouldn't be that bad, if it weren't for the sun.
However, as I was biking, I also realized that this trail is mostly used by the employees of the two parks:
Could you imagine that?  Riding to work, working a long day (Mexican workers don't have the luxury of working only 8 hours a day!) and then biking back home!  These guys must be real troopers.  But, I always say, if they can do it, so can I …
The trail seems to go all the way to Xcaret (which is only a little past Xplor) but they have a sign up after the entrance to Xplor saying not to go further ("No pasar.") Perhaps it's still being completed:
Along the way I caught a glimpse of a little green iguana crossing the trail, and I got a picture before it scurried off into the jungle:
Once I got back to the south entrance of Playacar, I continued on the highway stretch between the south highway entrance and the north highway entrance, which is only about a quarter of a mile (maybe? I'm pretty bad at estimating distances.) There isn't exactly a bike trail, but there's a calm little access road leading to Playa del Carmen's main concentration of big, international stores, and the region's best modern, state-of-the-art hospital:
(This is Centro Maya Mall: see Bambu Residencial, Playa del Carmen – Nature, Comfort & Affordability for more pictures, about half way down.)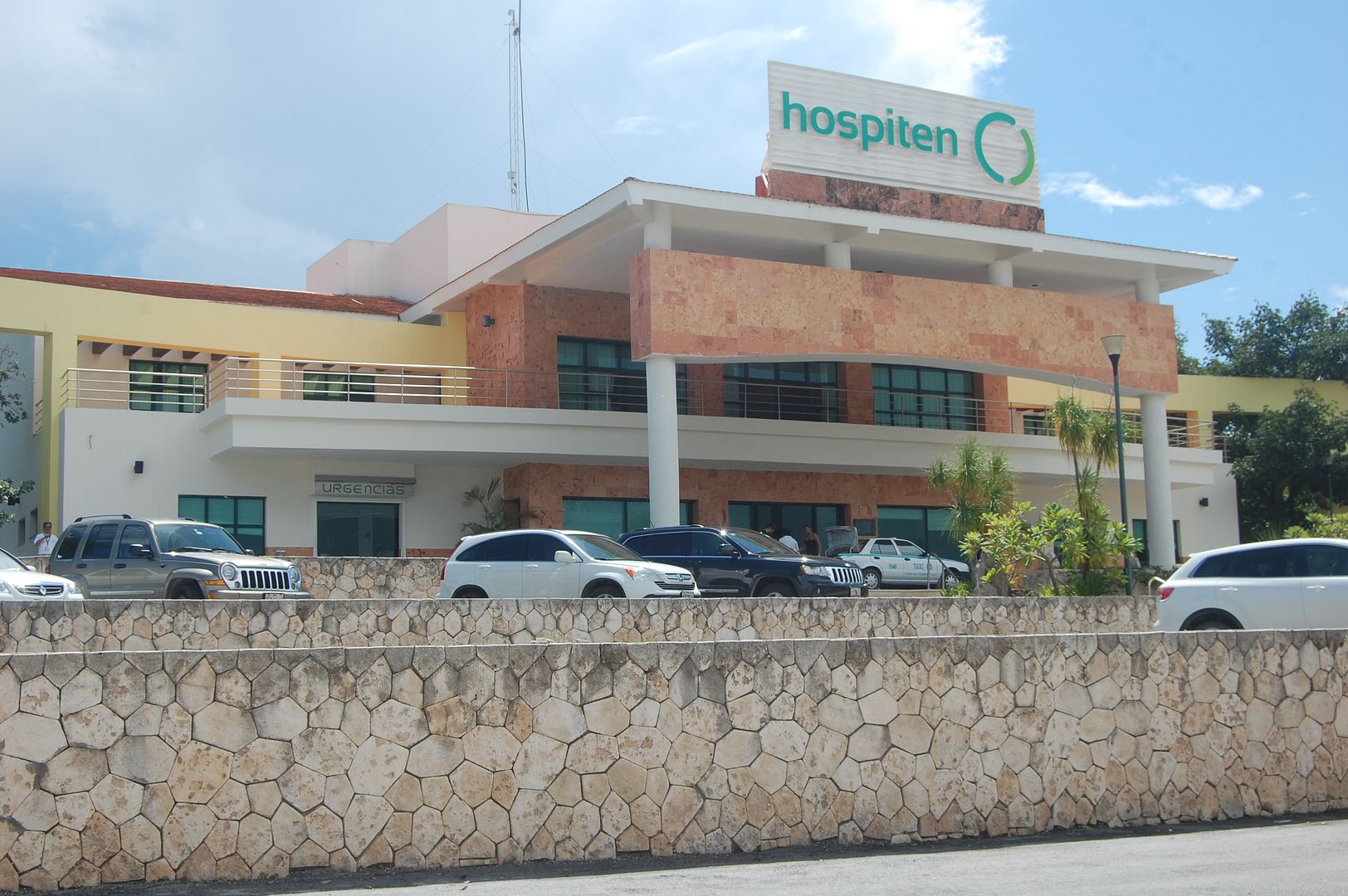 At the end of this stretch, there is no more access road or trail along the highway; you just have to head back into Playacar, where the actual bike trail starts up again, connecting to downtown:
I'm sure I'll do this part of the trail again, but as I said, in the earlier part of the morning.
By the way, here are another two pictures from the Playacar section, where it runs past/through the golf course: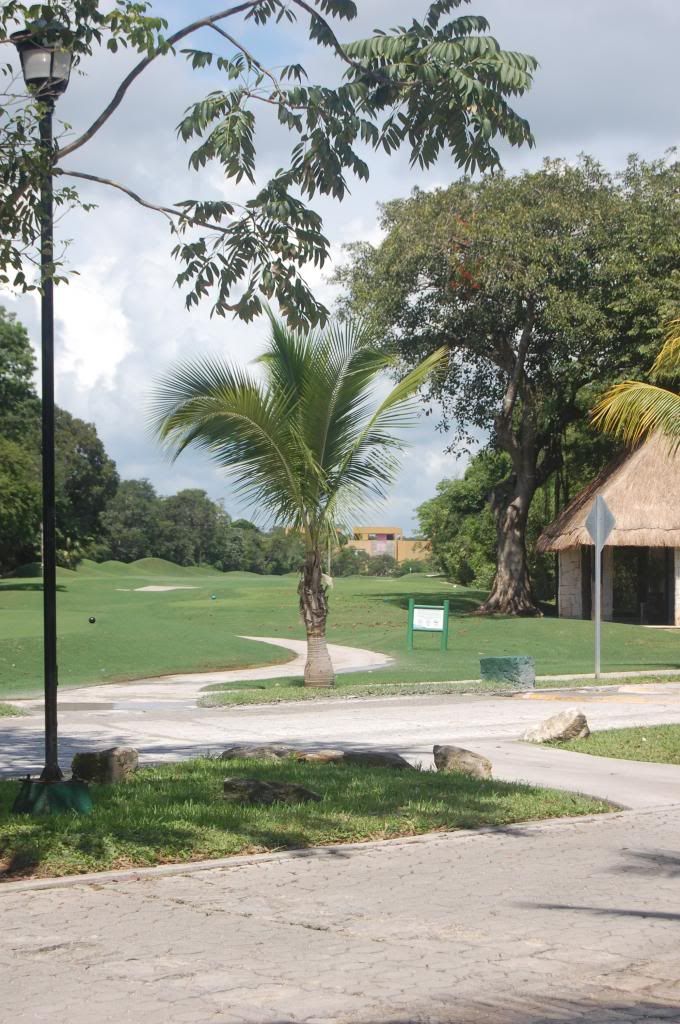 It's just beautiful!
TOPMexicoRealEstate.com; Mexico's Leading Network of Specialists for Finding and Purchasing Mexican Properties Safely