by Bea Lozano
The last two days, we've followed Playa del Carmen's recently extended (and still growing) bike trail network from an improved section on 10th Ave. at the heart of the city's tourism district, through the upscale gated community of Playacar (see A New Bike Trail Through Playa del Carmen – Part 1: New Downtown Section & Playacar), out on a new stretch along the highway to Xplor eco-park, and back to Playacar (see A New Bike Trail Through Playa del Carmen – Part 2: Outdoor Adventure in Xcaret).
As I mentioned yesterday, the trail re-enters Playacar where it heads back to downtown.  A number of the streets in the south section of downtown, nestled between the main access road from the highway (Juarez), the downtown airport and Fifth Avenue and the beachfront plaza at the ferry dock have had bike lanes added in the past year or two.  At one of the 4 large, modern supermarkets downtown, these connect with a bike trail that runs under the highway bridges.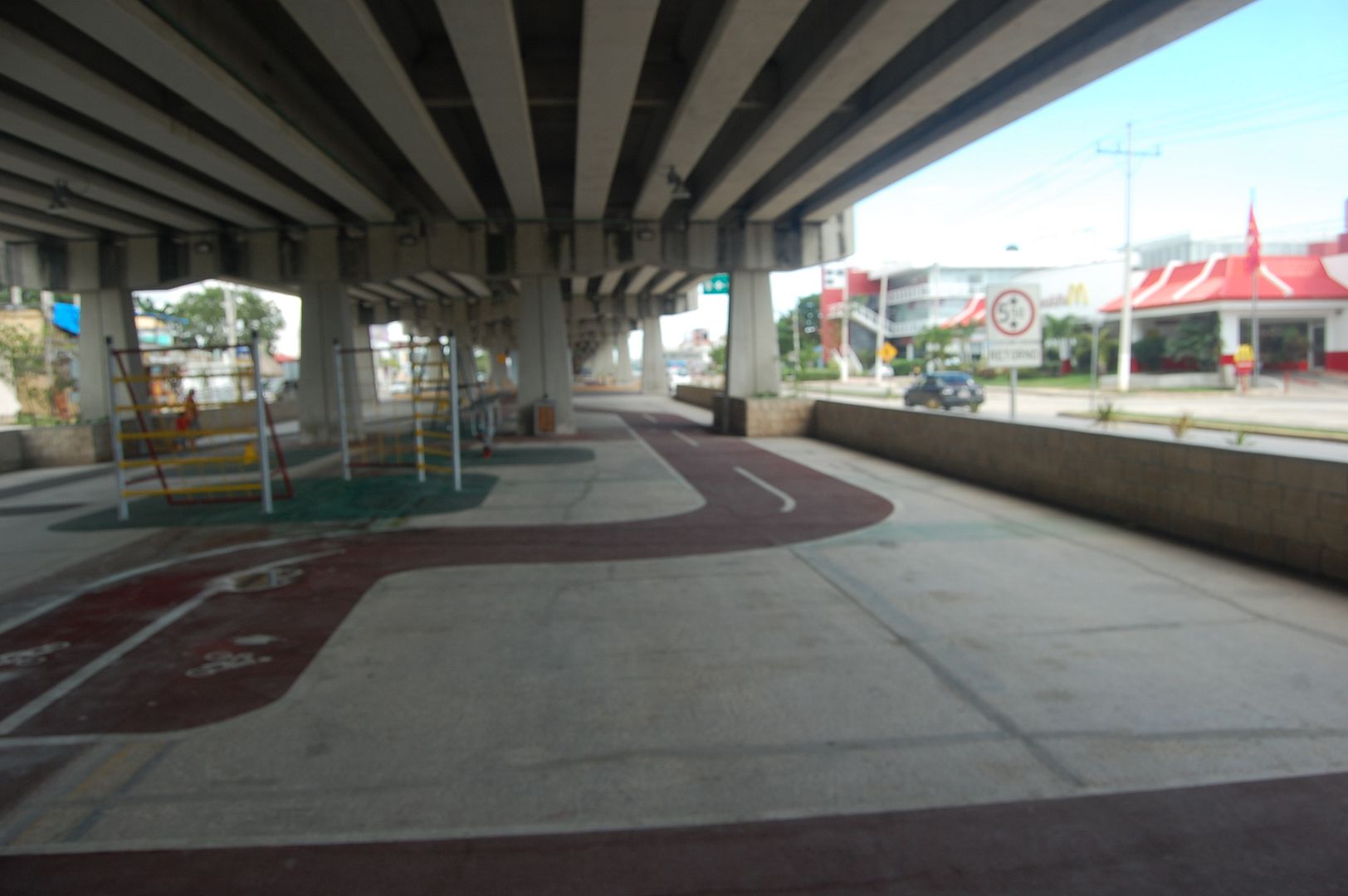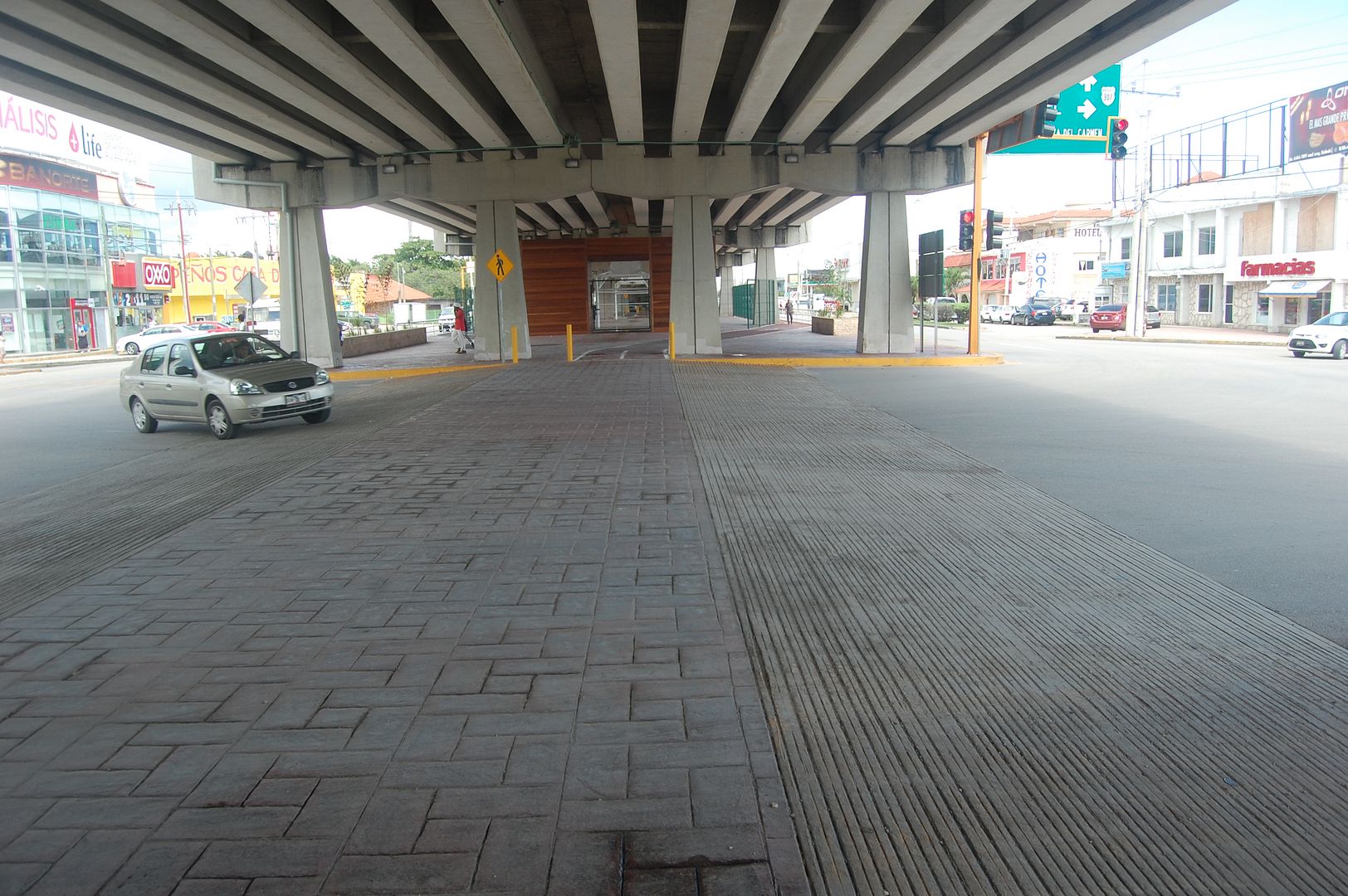 This section of the trail is an interesting use of what would otherwise be dead space, making it a part of the city.  While it may not be interesting for many expats who tend to choose the greener locations, it certainly is a nice touch adding some public spaces for the locals.
The same area includes some sports facilities and even an outdoor gym area (fenced with a gated entrance).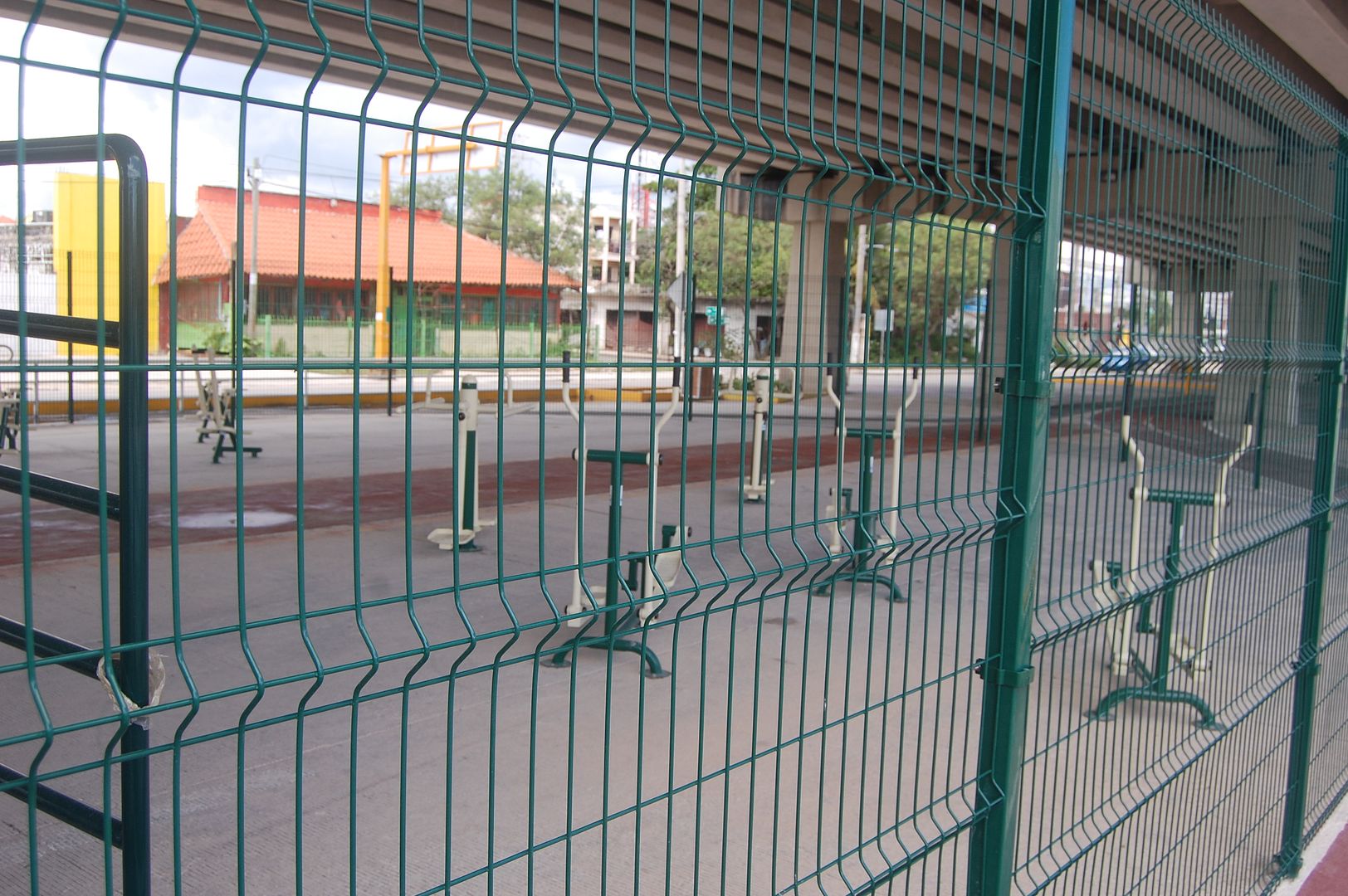 Unfortunately, this section ends abruptly where the long bridge comes to an end.  It looks like they are planing to continue it.  We'll have to see.
Tomorrow, we will look at the new bike trails at the north end of town which is not yet connected to the rest of this network, but probably will be in the near future.
TOPMexicoRealEstate.com; Mexico's Leading Network of Specialists for Finding and Purchasing Mexican Properties Safely