by Bea Lozano
Yesterday, I posted about arts and crafts on Playa del Carmen's Fifth Avenue, with some pictures of shops on that beautiful and vibrant street that forms the heart of the Riviera Maya.  Today I'm going to share more pictures, this time of some of the restaurants and food to be found there.
To start off, let's see some French and Italian options:
(Notice the bikes in front of this French bakery; bike culture is always strong in Playa del Carmen!)
Here's simply a local favorite that simply has a very nice visual atmosphere: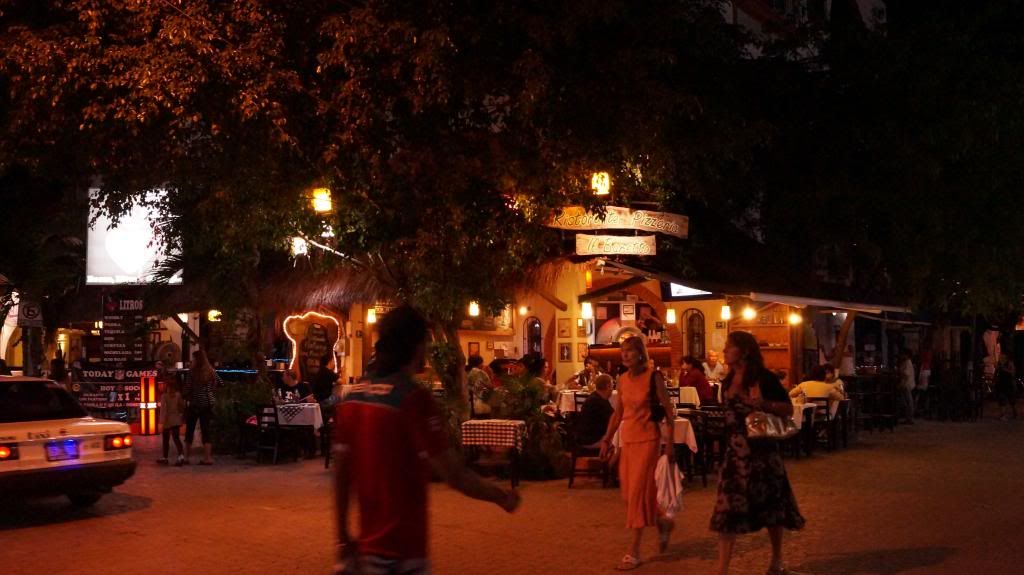 This is a wine bar that not only offers an excellent variety of high quality wines, but also simply looks nice with a distinct ambiance:
Finally, if you just want a cold, refreshing drink, there are always the fresh coconuts which they will chop open for you on the spot with a straw to drink the coconut milk.  (If you want, they will usually chop it up afterwards and cut out the flesh so you can eat that as well):
This is just a little taste of the variety to be found on Fifth.  I'll keep posting more pictures in the future!
TOPMexicoRealEstate.com; Mexico's Leading Network of Specialists for Finding and Purchasing Mexican Properties Safely