When most of us think of "Carnival" the first (and only) place to come to mind is Rio de Janeiro.  What most people don't know is that the entire Caribbean region, including Central America and Mexico, is fairly rich in Carnival traditions.  While the parades and festivities are smaller than that of Rio, a few cities such as Veracruz and Mazatlan have very large celebrations full of bright colours, dancing, music, costumes, good food and merry-making in general.  Here are some pictures of these two festivities.
This is a float from the parade in Veracruz:

Here you can see how big the festivities in Mazatlan are:

Most people know that Carnival has its roots in allowing for exaggerated extravagance to prepare for the upcoming austerity and solemness of Lent.  With its strong Catholic roots and the heavy importance traditionally placed on Lent, many cities, towns and communities throughout Mexico celebrate Carnival with a variety of local customs, and a good deal of variety in the size and intensity of the celebration.
Veracruz, again: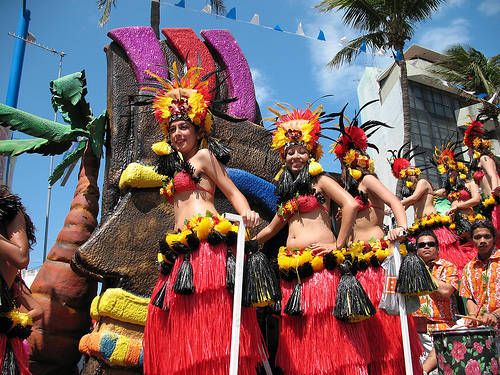 Tlaxcala, (in central Mexico):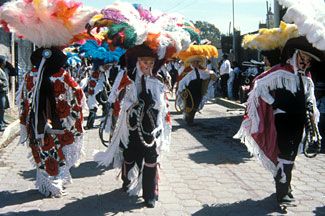 Cuernavaca, (near Mexico City):
A traditional costume:
In the Yucatan Peninsula, the largest celebrations can be found in Merida, Campeche and Cozumel.  Playa del Carmen also has its own celebrations.  Tomorrow we will see some pictures of Carnival in Playa.
TOPMexicoRealEstate.com; Mexico's Leading Network of Specialists for Finding and Purchasing Mexican Properties Safely