In Mexico real estate, there's an ever growing connection between good properties, lifestyle and golf. Even for those who do not love golf, little has to be said about the prestige, image and comfort of life to be found in golf course communities. For golf lovers, few things could be more attractive than having beautiful, sunny weather all year round to enjoy a good game on a professional course. Mexico's growing golf culture offers both.
While playing a perfect game or even getting a hole in one might be dream that may take many years to accomplish, finding a perfect home in one of Mexico's golf communities is a fairly straight forward task if a buyer is working with the right agent. The first decision to be made, however, is which location is ideal for a buyer's needs.
Locations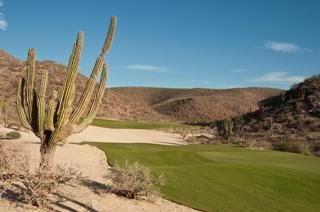 There are two main golf regions in Mexico. The first is the Cabo real estate area, located at the southern tip of the Baja California Peninsula. Currently this area boasts 15 courses which combine the lush greenery of beautiful courses with the surrounding awe-inspiring desert landscape with its sandy hills and lonely cacti.
The second is the area around Playa del Carmen, also known as the Riviera Maya. With 12 courses, many of which are professionally designed, including El Camaleon, host to the first and only PGA event in Latin America, it has been named Latin America's golf capital.
Lush green jungles and the naturally occurring pools at the entrance to the area's underground cave and river system make for the ideal setting of both challenging golf courses and beautiful, luxury homes and condos. Of course, the beaches with their soft, white sand and turquoise blue water are considered to be among the best in the world. As in Los Cabos, their are a couple located right next to the sand of t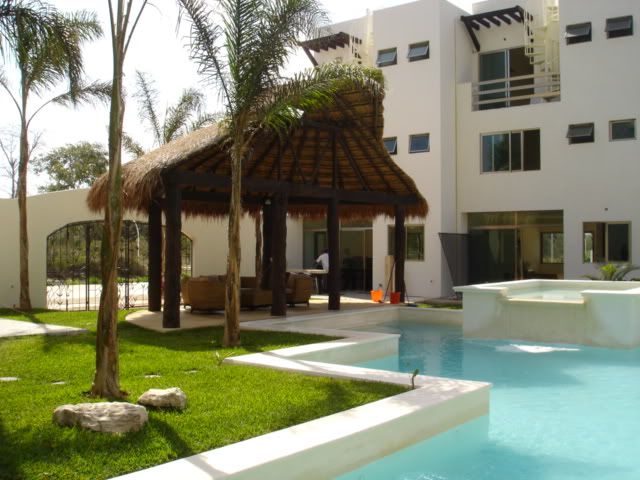 he beach with views of the sea.
Various other locations also include a golf course or two, such as Merida real estate, Campeche, Puerto Vallarta real estate and La Paz.
(continued in tomorrow's post)
TOPMexicoRealEstate.com; Mexico's Leading Network of Specialists for Finding and Purchasing Mexican Properties Safely

Mexico Real Estate NETWORK; "Mexico's Leading Network of Specialists for Finding and Purchasing Mexican Properties Safely!"
Region: Campeche Real Estate. Thomas Lloyd graduated from Purdue University Krannert School of Management with a degree in Management/Financial Option Investments. He has been living, investing, and working professionally in Mexico for over 15 years. A Mexican Certified Realtor he is the current president of TOPmexicorealestate, you can contact him at (512) 879-6546.
Find Thomas Lloyd on Google+