Akumal Mexico is a quiet, Mexican Caribbean beachside village located between Playa de Carmen and Tulum.  Akumal has a rich history and a local mix of residents mainly from Mexico, United States, and from Canada. The people choose to buy property here in Akumal mainly because of its amazing beaches These Mexico Beach properties are probably some of the finest in the entire country.When people first arrive in Akumal, they will notice a statue of the Mayan warrior, Gonzalo Guerrero and his family.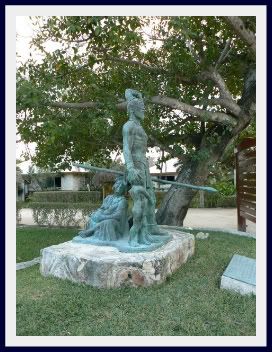 The Founder of Akumal was Gonzalo Guerrero(also known as Gonzalo Marinero, Gonzalo de Aroca and Gonzalo de Aroza), a sailor from Palos, Spain who had shipwrecked along the Yucatan Peninsula and was enslaved by the local Mayans Luckily, the Mayan chief of his captors had a daughter so intrigued by this strange prisoner she chose to marry Guerrero rather than sacrifice him to the gods The daughter of the Mayan chief became Guerrero s wife and the mother of today s modern Mayan Their children were the first mingling of Spanish and Mayan blood.
The modern history of Akumal Mexico begins around 1959 when its' founder Don Pablo Bush Romero, a Mexican adventurer, business man, and archaeologist found this topical paradise.Akumal then was a pristine beach with coconut plantations With no roads leading to this primitive area, it was virtually undisturbed by man. This worldly traveler was so taken with the beautiful bay that he purchased it from a coconut plantation owner and founded a city consisting of a small resort catering to scuba divers.
Don Pablo Bush was also a pioneer in underwater exploration. He united with other distinguished divers and formed CEDAM (Club of Exploration and Water Sports of Mexico) In 1972, Akumal was established as the world headquarters for CEDAM International and CEDAM of Mexico.
Although CEDAM s headquarters has relocated to the United States, the diving exploration organization left behind an innovative underwater museum that is in Akumal bay today. The museum consists of cannons and anchors that once adorned doomed ships of the past.
Akumal an Example of Ecological Sustainability
Today Akumal is the home of CEAKUMAL an organization concerned in the preservation of regional ecosystems and culture Directed by Paul Sanchez Navarro, the CEAKUMAL contributes in the harmonic development of the area and promotes the conservation of the ecology sustainability by promoting among developers the usage of wetland systems to prevent waste water to contaminate the underground water systems that make the Yucatan Peninsula the Mecca for cave diving and a unique place in the world.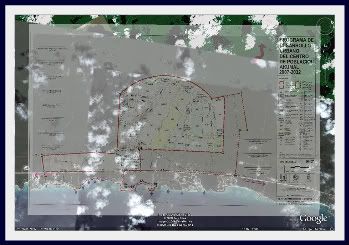 The Urban Development Plan for the city of Akumal was approved last year Akumal developers and investors are aware and conscious of the great responsibility that rests with those attempting to preserve and protect the natural resources on and around these properties Promoting eco friendly developments should be a major concern and respecting densities and zoning allotments a common practice.
Hector Moreno has been working in Real Estate in the areas of Tulum, Akumal, Sian Kaan for nearly 6 years. He is a certified realtor and owner/broker of Moreno Realty Associates.
512-879-6546 www.TOPmexicorealestate.com
"Where TOP real estate experts from ALL regions of Mexico come together to share their Tips & Knowledge to help you buy safely !"
WOULD YOU LIKE TO RECEIVE MORE QUALITY ARTICLES
SUBSCRIBE HERE
WOULD YOU LIKE TO VIEW SOME LISTINGS FROM MY REGION
CLICK HERE
WOULD YOU LIKE TO TO LEARN MORE ABOUT BUYING REAL ESTATE IN MEXICO CLICK HERE