Over the past few decades, Mexico has been making a very strong effort to modernize its healthcare system, with a combined effort from the government and private investment, both national and international.  A growing number of Mexico's top-rate hospitals are gaining international accreditation. While the results have provide Americans and Canadians enjoying Mexico retirement with a very high quality of equipment and service, and non-existent waiting lines, prices in Mexico remain considerably lower than those of the U.S.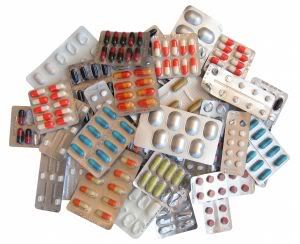 The situation parallels that of Mexico real estate, where retirees are choosing this country simply for the accessibility of cost for a quality of life much higher than they could enjoy back home on the same budget; in the case of healthcare, most procedures are not optional, and saving the 50-70% which Mexico offers just means that retirees will be able to continue living comfortably, even after major medical expenses.
A few items where retirees can enjoy savings include:
prescription drugs manufactured in Mexico – 50% cheaper that similar drugs manufactured in the United States
doctor's office visit, including specialists – $20 – $25 USD
lab tests – 65% less than the same tests in the United States
CAT scans – 25% cheaper than in the US
overnight stays in a private hospital – $25
dental cleaning – $20
dental work in general – 20 to 25% lower than in the U.S.
Near the Mexican border, some insurance companies are selling less expensive plans which require plan holders to use facilities in Mexico, where the costs are considerably cheaper. Â In fact, insurance tends to be correspondingly cheaper in Mexico.
A number of American retirees also choose to take advantage of Mexico's public insurance system, which has it's own hospitals, with some experts estimating that the numbers run into the thousands.  The Mexican Social Security Institute (IMSS) offers a health care plan with no limits, no deductibles, free medicines (and even vitamins if the doctor feels they're necessary), tests, X-rays, eyeglasses, even dental work for a single annual fee of about $250.   While this system has weak points compared to the private system (the prices given above), many of the retirees who use it feel that it is usually a good, professional service, and doctors take very good care of them; health experts support this impression.  the fact that it doesn't have any cost over and above the annual fee makes it attractive.
In any case, even those who prefer the convenience of the private hospitals will see considerable savings in everything from doctor's visits and medicine to major procedures; this is a real advantage for choosing Mexico retirement.
Thomas Lloyd graduated from Purdue University Krannert School of Management with a degree in Management/Financial Option Investments. He has been living, investing, and working professionally in Mexico for over 15 years. In the summer of 2009, he received the first federally applied Mexico Real Estate Degree and Mexico Professional Real Estate License S.E.P. #5978657. He is the current president of TOPmexicorealestate, you can contact him at (512) 879-6546

"Mexico's Leading Network of Specialists for Finding and Purchasing Mexican Properties Safely