Have you ever wondered why despite being one of the most advanced countries in medical sciences, U.S. residences have so many health problems and such high medical bills?  While there are many factors involved, one lifestyle factor which cannot be overlooked is relaxation.  Even though most people don't choose Mexico real estate for this reason, living in this country actually helps people live a healthier lifestyle.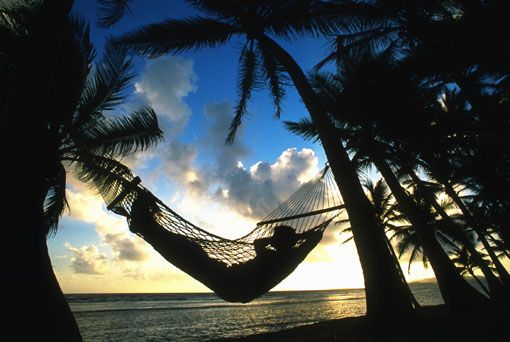 Mexico – A Relaxed Culture
There's a story some Mexicans like to tell that goes kind of like this:
"One day a gringo was walking on the beach in Mexico, and found a Mexican relaxing on a hammock.  Since he was friendly, he decided to strike up a conversation.  After chatting about the weather and the beach, he asked the Mexican about his work.

'Work?' asked the Mexican.  'Why would I want to work?'

'Well, if you worked,' answered the American, 'you could have more money.'

'Why would I want more money?'

'With more money you could buy a nice house and have some savings.'

'What good would a nice house and savings do me?'

'That way, when you retire, you could afford to relax on the beach, like me.'

'Well,' answered the Mexican, 'what do you think I'm doing now?'"
Of course, this is a stereotype, but there is something to be said for the idea that Mexicans view the world in a different way.  In English-speaking North America we have learned to see the purpose of our day to day life as work; we rest well and plan our days to make the most of our work, get more money and "get ahead."  We live so we can work.  In Mexico, people tend to see things the other way around; they work so that they can enjoy life.  If you aren't enjoying life, well why bother working so hard?  On the other hand, if you are enjoying life now, why put yourself to more trouble? This is a very broad (over)generalization, but there is definitely a stronger tendency to see life in these terms.
On a practical sense, when Americans or Canadians first arrive to Mexico, coming from our busy, hectic results-driven culture, this tendency can be hard to understand ("Why don't you want to get ahead in life?") and even frustrating when trying to accomplish something.
Yet, relaxation is much more than just feeling good; studies have shown that people who relax on a daily basis and can put stress aside when the task (work, business, paperwork, etc.) is over have fewer health problems.  For many Mexicans, depression is a rare sickness that maybe they've heard about now and then; it definitely is not as frequent as the common cold, as in the U.S. and Canada.  Depression is not the only sickness that becomes far less common when people relax regularly.
Those enjoying Mexico retirement eventually have no other option but to join in, relax, forget about stress and enjoy life for what it is.  Once expats have lived in Mexico for a while, they pick up parts of the relaxed attitude towards life, usually creating an ideal balance of "understanding business" and enjoying life.  This in itself is enough to make Americans and Canadians who live in Mexico healthier.
TOPMexicoRealEstate.com; Mexico's Leading Network of Specialists for Finding and Purchasing Mexican Properties Safely