In 2011, Mexico made some changes to its visa system for any non-Mexicans, including Americans and Canadians, who wish to visit or live in the country.  So far, these changes have been "in limbo" (a favorite status for government projects in Mexico); they were made law, but have not been put into force, since the National Institute for Immigration felt they were drastic and wanted time to implement them.  However, Mexico's new president and his government, which took power this month, wants the new laws to take effect more quickly.  The laws will be implemented on November 12, 2012.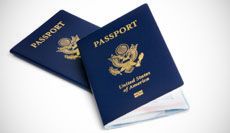 Our first and most important message to all Mexico real estate owners and buyers is this: DON'T PANIC!  Here's why:
Most of the changes are aimed at "migratory workers" from Central America
Some of the changes will make things easier for you
Your current status will be valid until its current expiry date, at which time it will be replaced by one of the new statuses; so (as far as I can tell right now) you don't have to go running off to the Immigration Office on November 12
There is a good deal of misunderstanding and panic on the web since the government decided to put this into force quickly.  However, for the reasons listed above, you can remain calm.
If you are new to Mexico, the new statuses will not present any complication since you will be working with them from the beginning.
For all involved, Top Mexico Real Estate will be publishing a Kit (set of articles) covering all the important points of the new immigration and residency laws.  Until then, we have just a few basic points to share
It seems that there will be a more user-friendly website
There may be a neat little residency ID cards to replace the bulkier documents of the past
Most of the changes have to do with categories and names, and will not significantly affect any given person's status or ability to live in Mexico
If you are going to live in Mexico for any length of time, there is a basic flow of documentation/status which you will follow.  The former FMM/FM3/FM2 visas will be replaced by the following statuses, which actually easier to understand:
Visitor to Mexico (Valid for about 6 months)
Temporary Resident of Mexico (granted for 1-4 year periods; those holding and FM3/FM2 will be granted this status when their current visa expires)
Immigrant / Permanent Resident (permanent status with some requirements)
Next week I will put a post on this blog to a kit which will describe each of these statuses in more detail, along with some basic guidelines on how to navigate the new immigration system, both for those new to the system, and for those who are moving from the current system.
TOPMexicoRealEstate.com; Mexico's Leading Network of Specialists for Finding and Purchasing Mexican Properties Safely