Chicken wings, check!  Chips and salsa, check! Pizza, check!  Taco dip, check!
Now, are you ready for some football?  I sure am!  The Superbowl is an exciting time for anyone no matter where you are.  It's not just a football game but a tradition even for those who don't really care so much for the game itself.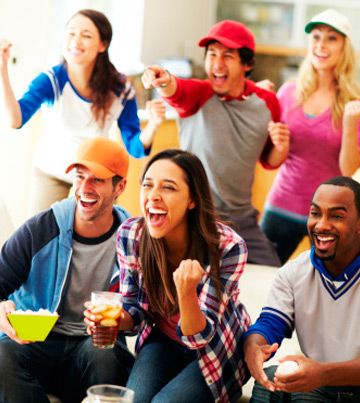 While some people will be heading out to their favorite sports bar to watch the game, others will be planning their big event right at home with all the necessary ingredients-Food, drinks, large Flat screen, family and friends!
Why is this relevant to a real estate blog you might ask?  Because pulling off the perfect party starts off with having the perfect space to do it!  
And in light of this glorious football weekend I would like to highlight some special Riviera Maya home features that will help enhance your entertaining heart!
For the BBQ lover!  If you love flipping burgers, and I know some of you do, you should consider properties in the Riviera Maya that offer a nice back yard, large terrace space or rooftop solarium!
Consider properties like Hacienda del Rio Playa del Carmen or Equinox Villas Akumal which offer a traditional backyards perfect for your BBQ'ing heart!
For the Dip Queens and the Chicken Wing fryers! Your thing is the perfect kitchen!  The best kitchens for entertaining for the big game, or any event for that matter, are ones that share a nice open space with the living and dining area.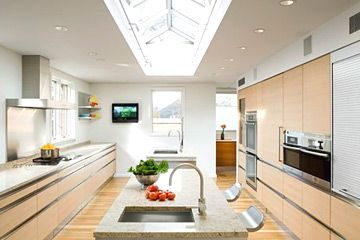 Finish up your last minute cooking while still being able to socialize with your guests, and not missing even a minute of the game.
In the Riviera Maya, the open concept home design is easy to find!  Check out Las Olas Playa del Carmen for an excellent game time kitchen!
Ok loungers, you don't' want to lift a finger right?  That's ok, you don't need to cook on the big game day.  Order your pizza and chicken wings, bring the cooler out and just chill and watch!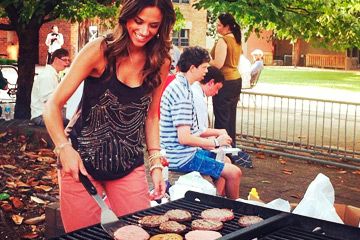 For you, your living room is your space and it is the only place that matters!  Search Riviera Maya homes which with an open spaced concept which combines a living and dining area so you can create your spread within clear distance of your comfy couch!
Check out Amara Cancun for a beautiful open space living area…and hey, you could never complain about the view either!  Superbowl plus food plus a wild view of Caribbean Sea?  Sounds like a perfect day for me!
If you are an entertainer at heart and are searching for perfectly entertainable Riviera Maya homes for sale talk with a trusted Mexico real estate agent who can help you to find all the features that are important to you.