If you have ever wondered why Playa del Carmen is such a hot spot to live and own a home you should consider this – Playa del Carmen is the central location for everything must see and everything must do!
The Riviera Maya has fully come to life with non-stop events and fun to suit every taste!  While many events are hosted directly in Playa del Carmen, even for those hosted elsewhere in the Riviera Maya, Playa is the most central location to access area events quickly!
Playa del Carmen truly is the best location to suit any kind of lifestyle and taste, whether you love music, food, wine, sports, dancing or simply being a beach bum!
For Kids and Kids at Heart – Every fun loving human being loves Carnaval Season in Playa!
As today is the last day of February (can you believe it?), I would like to present to you all the reasons to love and live Playa del Carmen this March!
March will be kicked off with the well-known and greatly anticipated Carnival Season!  If are living in playa del Carmen you are extra lucky as you, not only have your own carnival going on right in downtown, but you also have premier access to the ferry dock which can take you directly into the most famous Riviera Maya Carnival in Cozumel!!
Celebrate the days just before lent eating, celebrating, socializing with friends and watching amazing entertainment and parades!  If you own property in Playa del Carmen this may be the perfect time to take a trip and make use of your vacation home!
Carnival is perfect for any fun loving human being of all ages!
The Playa del Carmen Carnival has already started and will run through March 4th.  The Cozumel Carnival will run through March 5th with a huge FAT TUESDAY celebration Tuesday March 4!
For the Movie Goer and Celebrity Chaser – The Riviera Maya Film Festival is a not to be missed event!
One of the most talked about and loved events in the Riviera Maya is the Riviera Maya Film Festival.  What is so unique and special event is that is completely free for everyone.  Just come to the park with your blanket, a bottle of wine and a picnic basket.  It's the perfect date, family occasion or social engagement with your friends.  If you live and own a home in Playa del Carmen just simple take your things and walk to the beach!
The location for the event in Playa del Carmen will be Parque Fundadores.  There will be other venues as well throughout the Riviera Maya and Cancun.
The Riviera Maya Film Festival will start on March 9th and run until March 15th so there will be plenty of opportunities to take advantage of this special occasion!  Keep on the lookout because you may spot a celebrity or two in attendance!
For the sophisticated wine and food lover – The Riviera Maya Food and Wine Festival!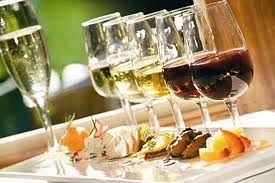 Do you love wine?  YES! Do you love food? YES!  Then you cannot miss this grand event for the Riviera Maya wine and food Festival.  This special presentation will be held throughout various locations in the Cancun and Riviera Maya region at some of the most elite resorts.  You can also enjoy alternative venues such as the sunset Catamaran.  Sail away at dusk and indulge in beautiful presentations of food and wine!
A selection of world renowned chefs will be bringing their talents to the table at the Riviera Maya Wine and Food Festival March 13th thru March 16th.
Playa del Carmen is more than beach and sun!
We always want to remind people that although the beaches themselves can be enough to bring you to Playa forever, there is much much more than that; which will keep your heart pumping and keep you hooked on Playa del Carmen for many years to come.
If you are interested in learning more about living in Playa del Carmen and about Playa del Carmen real estate options talk to a certified Mexico Real Estate agent!