The beautiful colonial city of Merida is a sweet sensation among American and Canadian expats.  Why?  Simply because of its old town charm and appeal.  While some expats and retirees are seeking the soul of the ocean, others are seeking culture and tradition; a different kind of simple life!  And being just about 4 hours from the coast in Cancun you are accessible to both charms of a typical Mexico Colonial lifestyle, as well as the beauty of the Caribbean.
Merida features some amazing Colonial Structured homes.  Take a look at this beautiful Mexican Landmark home in Merida.  The front walkway is a path leading you to a grand home entrance with white pillars and a front door that say "Welcome Home".
The front of this elegant Merida home has a complete classic front yard with colorful Mexican floral, like the ever so beautiful Bugambilias, which are a traditional flower in Mexico loved by all.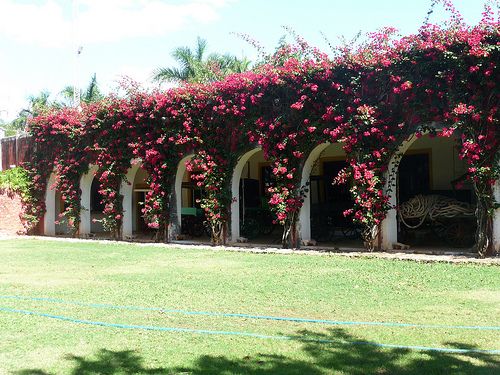 The interior has the same comfortable Colonial style affect. The home has modern features and amenities and is excellent as is, however the space gives way for a creative project and the opportunity for you to customize a new style inside!  The space is just incredible!
The backyard is very private and has an intimate space with a lovely swimming pool and a master patio!  This is the perfect home for relaxing and living a traditional colonial lifestyle.  When I think of this home I think of sipping lemonade on the front porch of a southern style home!
Best part is that the price of this Elegant home in Merida is surely not what you would expect under any normal circumstances in the United States.
About the Life and Culture in Merida
Merida is a special city which is rich with culture and tradition.  Here you can find beautiful theaters, museums, art history, parks, typical entertainment in the town as well delicious food including the best of International, traditional Mexican and Yucatan dishes.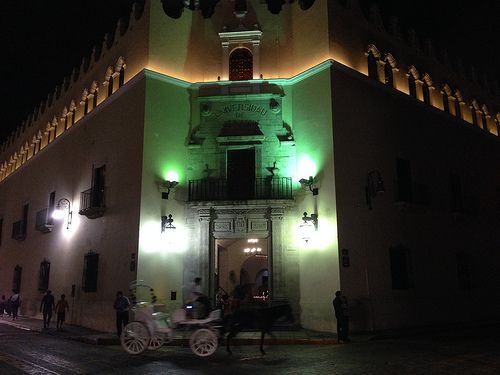 Throughout the entire year there are amazing events, incredible theatrical performances and music everywhere.  It is truly a place you can enjoy a laid back life with many things to do.
Aside with be full with life and entertainment Merida is also signified as one of the safest areas of in Mexico!
If you are heading down to visit the Playa del Carmen, Cancun and Tulum area you must take a drive and get to know why Merida is the place to be!
If you are interested in looking for homes for sale in Merida talk with your trusted Mexico real estate agent.  Remember that when choosing the right agent you should always ask for credentials.
-By Mitch Keenan
TOPMexicoRealEstate.com NETWORK; "Mexico's Leading Network of Specialists for Finding and Purchasing Mexican Properties Safely!"