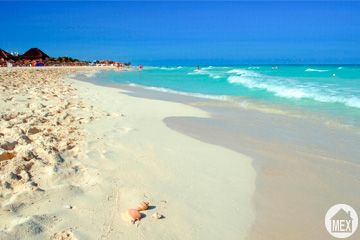 Playa Del Carmen living is often described as being one of the most unique, and magical, places in all of the Caribbean… and some say the world for that matter.  Its' unique and mystical blending of the quite Caribbean ocean breeze, the tropical and balmy climate, friendly and culturally rich people and modern forward thinking development positions Playa Del Carmen – Riviera Maya as one of the most sought after and uniquely atmospheric places on the planet.
Where else in the world can you find first class living, award winning restaurants, the world famous 5th Avenue tourist district, ancient Maya ruins, pristine white sand beaches and a low cost of living all in one place.
Playa Del Carmen – Riviera Maya, that's where!
From its' weekly street fairs to the very popular cycling event… from its colorful cultural events to the wonderment and tropical vibe, Playa Del Carmen is unparalleled with its charisma and character to anywhere else in the world.  Consequently, one can easily see how simple it would be to get caught up into the charm and ambiance of this beautiful and legendary place.
And Papaya 15, one the most cutting edge designed condominiums in the Riviera Maya, Â is right in the middle of it all.
Papaya 15 is situated 4 blocks from the sun kissed, crystal blue waters of the beach, 3 blocks from the World Famous 5th Ave. shopping and restaurants and steps away from local grocery stores and daily living necessities, this Playa Del Carmen living mecca of a place is longing for you to call it home.
Now if you have any question of this or any of the TOP MEXICO REAL ESTATE properties we have listed in Playa Del Carmen, The Riviera Maya or anywhere throughout Mexico, please feel free to contact any of our TOP MEXICO EXPERT SALES TEAM and we will be glad to help you find your very own piece of paradise.
And remember, here at TOP MEXICO REAL ESTATE…
We make it happen! 
TOPMexicoRealEstate.com NETWORK; "Mexico's Leading Network of Specialists for Finding and Purchasing Mexican Properties Safely!"