For a lot of people living in the Riviera Maya, a hurricane seems like something both unfamiliar and scary. The last category 5 hurricane to hit the Riviera Maya was Wilma, in October of 2005.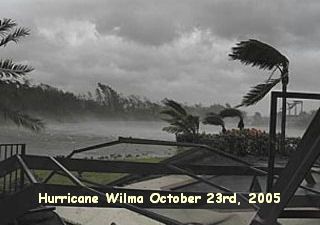 Hurricane season starts in June and goes through the middle of October every year. It is important to be ready for a hurricane and to take steps to protect yourself, your belongings and your home.
10 Things To Do Before Hurricane Season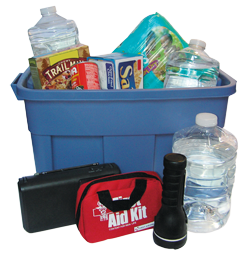 1. Do not wait until there is an alert for a hurricane, check the conditions of the roof drains and sewers. Make sure to remove any dirt or trash blocking the way on the gutters and drains.
2. Cut back trees that have large branches that can fall on your house or car, clean the yard of everything that can become a projectile in a hurricane wind.
3. Many of the properties in the Riviera Maya have hurricane shutters or hurricane-proof windows and doors. Make sure they close properly, are not broken or torn and if necessary replace or install seals to keep the water at bay. Most property are built with cement to provide protect from hurricanes. Infrastructures like gas stations and grocery stores that do not have cement walls, hurricane shutters and door usually obtain the most damage.
4. Store your nonperishable food items in a dry spot and make sure to have at least a three day supply of drinking water, canned food and powered milk if you have kids. Crowds and panic in shopping marts can often be worse than the hurricane itself.
5. Designate a space for an emergency kit: A flashlight, a portable radio to listen to weather alerts and enough batteries for at least a week.
6. Designate a space for a well-stocked first aid kit: disinfectants, antibiotic cream, anti-allergic cream, gauze and products for cuts. Also make sure to have painkillers, pepto bismol, diarrhea pills, and water disinfecting liquid and in case of emergency have an extra supply of important medications for the chronically ill and elderly.
7. Cell phones tend to be a good way to communicate with friends and family, make sure to use it wisely and have at least one extra battery or solar charger for your phone.
8. Check with your insurance agent about coverage and any other questions, make copies of important documents regarding insurance and keep them safe either in a waterproof case or digitalized on the cloud.
9. Digitalize or make copies of important documents, keep them in a Ziploc bag or upload them to the cloud.
10. One of the biggest complains of the locals that were in the area during hurricane Wilma was BOREDOM! There is no television, radio or internet for days and people had to stay indoors until it is safe. Make sure to have books, games and toys on hand to kill the boredom.
It is important to go through the checklist with your family and make sure everyone is prepared for a hurricane.
Hurricane Odile, a category 3 hurricane made landfall near Cabo San Lucas on September 14th  and disaster relief efforts are underway if you are interested donating.
"The Mexican Red Cross calls on the civil society to help 'our brothers in misfortune' from any part of the country through the bank account in Bancomer 0404040406 and through the Clave Interbancaria 1218000404040406-2. In this way ensure assistance for those who need it the most as quickly as possible" says a representative from the Mexican Red Cross.
Now if you have any question about this or any of the TOP MEXICO REAL ESTATE properties we have listed in Playa Del Carmen, The Riviera Maya or anywhere throughout Mexico, please feel free to contact any of our TOP MEXICO EXPERT SALES TEAM and we will be glad to help you find your very own piece of paradise.
And remember, here at TOP MEXICO REAL ESTATE…
We make it happen!