Here at Top Mexico Real Estate we love the fact we have such a multicultural team: American, Canadians and people from all over working together to help our clients find their dream home! Our company is based in Playa del Carmen, so today we asked members of our staff for some of their favorite things they love about living in Playa del Carmen.
3 great reasons to love Playa del Carmen: Quality of Life
Carlos, our designer loves the quality of life in Playa del Carmen. According to Wikipedia, the quality of life measures: standards of life, employment, built environment, physical and mental health, education, recreation and leisure time, and social belonging.
Quality of life has nothing to do with the Standards of living, which measures wealth; or costs of living that estimates the average expenses of someone living in Playa del Carmen.
For us quality of life can be measured in the level of wellbeing, the services available in the city and the sense of security we experience living here.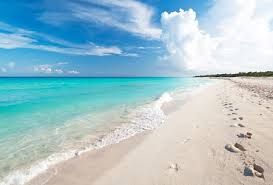 3 great reasons to love Playa del Carmen: Food
Scott an American citizen is part of the marketing department, he and his wife moved to Playa del Carmen only a few months ago for a once in a lifetime opportunity. Scott has discovered he loves the food in Playa del Carmen, particularly Al Pastor Tacos.
Playa del Carmen has a wide variety of restaurants: from little stalls in the corners to international chains and everything in between. Exploring restaurants and bars is a favorite pastime for Playenses, and with so many new options opening everyday; you will never get bored!
3 great reasons to love Playa del Carmen: Fun
No surprise, where is a wide variety of fun things to do in Playa del Carmen. This is on the top of the list for one of our youngest team members, Betsai is the marketing assistant and loves the nightlife, going out with friends and enjoying the beach.
Even though there are plenty of family oriented real estate options and even retirement communities in Playa del Carmen; this is a city that offers a vibrant night life. Walk on 5th avenue to visit bars and restaurants, visit Calle 12 and enjoy the clubs or enjoy festivals such as the jazz or BPM festival, what's not to love?
Now if you have any question about this or any of the TOP MEXICO REAL ESTATE properties we have listed in Playa Del Carmen, The Riviera Maya or anywhere throughout Mexico, please feel free to contact any of our TOP MEXICO EXPERT SALES TEAM and we will be glad to help you find your very own piece of paradise.
And remember, here at TOP MEXICO REAL ESTATE…
We make it happen!
We would like to thank Hacienda del Rio for sponsoring this blog. Hacienda del Rio is a new development in El Cielo. To learn more about Hacienda del Rio, please click here.
Also check:Â Riviera Maya Film Festival in Downtown Playa