Buying on a Budget: Part 1
With social security and pensions shrinking, many Americans and Canadians are looking for a way to make their dollars go further; for this reason, many are looking towards Mexico for their vacation properties or retirement homes. Living in Mexico is more affordable than the United States and Canada.
Mexico constantly ranks one of the best places to retire. It has wonderful weather, gorgeous beaches, fantastic food, great people and a strong expat community. Additionally, Mexico has all the modern utilities and services you are accustomed to and need for a comfortable life.
Throughout my years of experience clients have constantly asked me, "is this a good deal?" They want to know that they are getting a great deal and the best real estate property they can for that price.
Everybody comes into the real estate purchasing process with a budget, and they want to know that they are getting the best property they possibly can for that specific budget.
In this series, Buying on a Budget, you will learn how, where and what to look for when starting your search for real estate properties. I will teach you about the Mexican real estate market and show you how to gather all the info you need to make your budget and help you decide what kind of lifestyle what you are looking for. Here you will find all the necessary tools so that when the right opportunity arises, you are ready for it. My goal is to help you feel confident on your journey of finding your dream home in Mexico.
Price Reductions & Fire Sales: How They Work and Where to Look
In general, Mexico's real estate market tends to be more stable than the United States and many other countries. While each region has differing factors that contribute to the stability of the real estate market – such as population growth, tourism, and others – properties in Mexico tend to hold their value. Fluctuations do occur, but nothing like what happened a few years back in the United States.
Mexico has stricter loaning policies which contribute to the market's stability. Also, in Mexico, the seller usually prefers to wait things out than to reduce the prices and sell in a hurry. This means you can feel confident in your real estate investment's future value. In addition, when you do find a price reduction, you can feel confident that you really are getting a good deal. An excellent price reduction on a very nice property is a great way to save, if you know where and how to look.
The Main Reasons for Price Reductions in Mexico:
Even in Mexico's stable market, price reductions happen. There are basically two reasons for this:
A Market with Many American Buyers:
There are several places in Mexico where a large number of people from the United States bought homes prior to the U.S. housing crisis. This group of people, in many cases, over-extended themselves. These were often second homes or vacation homes, meaning it would be the first property they would try to sell off; sometimes, at prices considerably lower than what they had paid. This is not the case in all tourist locations, but can be seen in places such as the Rocky Point.
Why is this a good option?
First of all, you can get a property with excellent amenities (pools, gyms, top of the line appliances) at a much lower price than they would usually be worth. Furthermore, the property value could rise. Housing markets in the United States have not only yet to turn around, but are also seeing a good appreciation; factors like these show good potential for many of the expat real estate markets in Mexico over the next decade. You should consider possible growth and appreciation for the Mexico property over the next 3 to 5 years. While you should not make your decision count on this, if the property value does increase, consider it a nice perk.
The other main reason is that the seller could have a personal motive to sell off the property quickly, causing them to reduce their price. They could have personal financial pressures, a personal crisis, maybe they bought a new property and need to sell the old one quickly; there could be a number of reasons why the seller needs to get out of their financial obligation fast.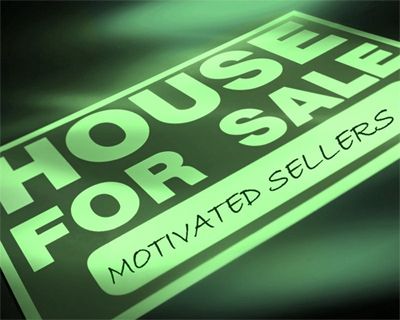 Why is this a good idea?
These properties are usually priced lower than the market value. Occasionally, you can receive automatic appreciation on your property just because of market value. The reduction can be quiet substantial, depending on the motivation behind the seller and the need to sell their property quickly.
How to Search for a Price Reduction:
Know the market – Get to know the market in the area you wish to purchase in. Search listings, see what they are going for and the kind of properties available. Top Mexico Real Estate has a very thorough online listing databank, making it easy to become familiar with what's out there from the comfort of your own home. This will give you an idea if the market is low or strong, and you need to look for a deal that is below the market value.
Special online listings – Many Mexico agents will have special online listings that include fire sales or price reductions like the Top Mexico Real Estate's Top Deals. These listings will usually indicate the original asking price, when the property was reduced and what the price is now. This will help gage the deal.
Experienced agent who knows his market –The Mexico real estate market is different from the market in your home country, making it harder to tell if a property is worth the asking price. A qualified and experienced agent who knows the market can be your best resource to helping you identify deals.
You should feel confident in your real estate agent. Look for an agent who has good credentials, excellent references and who knows the market place. Keep in close contact with your agent and carefully consider their suggestions.
Tips about Price Reductions:
Don't Be Pressured – Don't be pressured into a deal that you are not comfortable with, or jump in too quickly without all the information you need to make a good decision. Remember that losing a deal is not the end of the world. Working with a good real estate agent who can help you use caution when needed or jump in when the timing and property is right makes all the difference.
Move quickly, the smart way – When it comes to price reductions, there will be times when you need to move quickly to get the property before someone else does. Nevertheless, you shouldn't be pushed into a decision. Rather, if you are working with the right agent, you have done your research and are presented with all information available, you can then make an educated, confident decision and move quickly the right way.
The right property might not have a price reduction – You and your agent find the right property, but it offers no discount, reduction or deal. Well, if it fits in your budget and happens to be the right property for you, you should buy it.
You need to feel comfortable and confident with the property you are about to purchase, making sure it is the right fit for you and your budget. Even if there is not a price reduction on the property you will still enjoy many savings by living in Mexico such as property taxes, HOA fees, insurance and the cost of living.
Price reductions in Mexico are an excellent way to buy on a budget. They are out there and they can present substantial savings. It is important to work with an experienced real estate agent, do your research and be informed, so that when the right opportunity arises you are ready for it.
Keep on the lookout for part 2 of Buying on a Budget, where you will learn the fixer uppers; it will be released soon!
Now if you have any question about buying on a budget or if you are interested in any of the TOP MEXICO REAL ESTATE properties we have listed anywhere throughout Mexico, please feel free to contact our Top Buyer's Representatives and we will be glad to help you find your very own piece of paradise.
And remember, here at TOP MEXICO REAL ESTATE…
We make it happen!
We would like to thank Quetzal for sponsoring this blog. Quetzal is a new development in Bahia Principe. To learn more about Quetzal, please click here.