Buying on a Budget: Part 7
In this series, Buying on a Budget, you will learn how to evaluate the Mexico real estate market and decide what kind of real estate property is right for you. I will teach you where to find savings and provide you with the necessary tools to buying real estate on a budget. When the right property presents its self you will be ready for it.
In this edition of Buying on a Budget you will learn how to live in Mexico on a budget. The good news is that in addition to lower priced real estate options the cost of living in Mexico is also very low. This is one of the most attractive factor for many people thinking about moving to Mexico. I will cover some basic life expenses, so you can plan your budget accordingly and stretch your dollars further.
The prices given were taken from the Playa del Carmen area and reflect the average from this region in Mexico. While living in Mexico is almost always cheaper than living in the U.S. or Canada, living in areas that are not as popular for tourists could cost half as much as living in a popular tourist area, which is reflected in the estimates below.
Lower Costs in Mexico
A large portion of your day-to-day, monthly and annual expenses in Mexico will be significantly lower than in the United States, Canada or Europe. Many expats feel they can spending about 50% less and live comfortably with a similar standard to what they had back home. Each expat is different, they need to consider all of their expenses and compare the savings to their own needs to get an idea of how much they will actually save by living in Mexico.
Healthcare
Many tourist destinations have international-quality hospitals with state-of-the-art equipment, highly qualified doctors and English speaking staff. Most medical procedures at these private hospitals cost 25% – 70% less than at similar hospitals in the U.S. The following are just a few examples:
Prescription Drugs: 50% cheaper than in the United States
Doctor or Specialist Office Visit: $20 – 50 USD
Lab Tests: Up to 65% less than in the United States
CAT Scans: 25% less than in the United States
Dental Work: Up to 80% less than in the United States
Dental Cleaning: $20 – 50 USD
Health insurance is also less expensive in Mexico, for a family of four, a full coverage private health insurance plan costs around $1600 – $2000 USD a year. Expats also can buy public health insurance through IMSS for a low, annual fee of about $350 USD per person with no deductibles or limits. The fee covers regular visits to the doctor, check-ups, medication, lab tests, X-rays, glasses and very basic dental work. The IMSS has its own hospitals and clinics, while many feel IMSS covers all their basic needs, should you need an urgent procedure you could always turn to one of the low priced private hospitals.
Taxes
Most taxes are lower in Mexico than in the United State and Canada. Property taxes are significantly less, they are usually less than 1% and can be as low as .15%, meaning that on a property worth $100,000 USD, the annual property taxes could be as low as $150 USD per year! Taxes on goods and services are usually included in the price and the taxes is so low they it is negligible.
Entertainment
Going to the movies will costs around $4 USD, and Tuesdays and Wednesdays are half price. A dinner at a decent restaurant will start at around $8 USD and a beer is around $2. Eating lunch at local family-run restaurants can be as low as $4 USD with the drink included. There are many free concerts in the area such as jazz, classical and rock, and those events that do charge, charge very little. Museums and archaeological sites have minimal entrance fees and many places often give a local discount. Going out in Mexico is very feasible on a lower budget.
Transportation
Regardless of the means of transportation, you will save in Mexico. Taxis are very cheap, generally costing $3 – 4 USD for a trip. For about 50 cents a bus will take you anywhere in town. A small, fuel efficient car starts at around $8,000 USD. Fuel prices are usually comparable, but vehicle maintenance (parts and especially labor costs) is considerably less, often less than half of what you would pay in the United States. Like most insurance in Mexico, car insurance is also very affordable. Bicycles are an excellent mode of transportation in beach towns, they costs about the same but the repairs are very inexpensive.
Traveling
You can travel from one city to the next on a comfortable, air conditioned coach bus for as little as $7 USD. A local owned hotel with a nice atmosphere and a pool can cost as little as $30 – 40 USD a night. Tour packages bought directly in Mexico have low prices. Many tourist destinations have international airport with direct flights to the United States and Canada at a good rate. Online discount airline sites are very popular, and bargain hunters who watch for online specials can get great deals on flights. Getting to know Mexico is inexpensive and very rewarding.
Groceries
Big chains such as Walmart and Sam's Club are becoming very common throughout Mexico. Prices for basic items are even lower than they would be in the same stores in the United States or Canada. Mexican supermarkets and local stores offer even lower prices than the big chain stores. For example, a loaf of bread or a liter of milk cost less than a dollar. In addition, local markets have excellent prices on fresh food. Fish and other seafood caught fresh that day are available at unheard prices. A trip to the supermarket will cost about 60% less for the same items than what you would pay back home.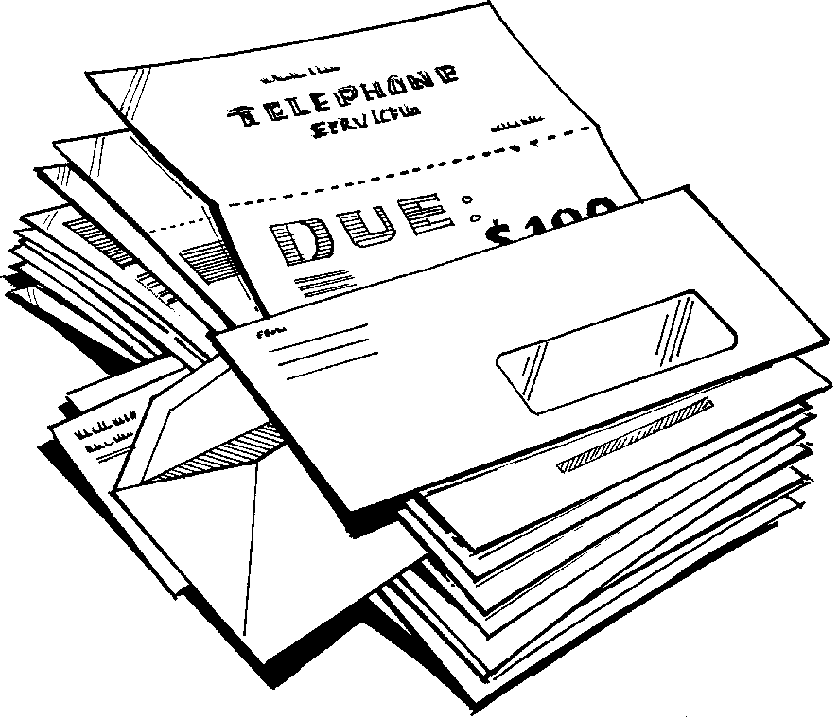 Monthly bills
The majority of your monthly bills will cost less. Water and gas will be significantly lower, especially since you do not need heat. Cellphone plans are available for good prices. Cable is significantly lower than in the U.S. or Canada, and packages from the phone or cable company offer excellent deals. High-speed internet is a little lower than in the states.
Bank fees
Many bank accounts are available without fees, offering free online banking and monthly ATM withdrawals. Card payments in stores are almost always free as well.
Maintenance
Maintenance around the house such as having someone paint, fix the pipes or do yard work is lower than what you would pay back home. A maintenance workers will charge as little as $40 USD for a full day's work (full day in Mexico is more than 8 hours) to do skilled labor. Labor in Mexico is cheaper.
Maid Services
Most couldn't even imagine hiring cleaning services back home, but in Mexico labor is much cheaper. A full time maid who cooks, cleans, runs errands and even takes care of the kids could charge around $600 USD per month, or less if there are maid's quarters. If a full time maid is out of your budget or needs, you can have someone clean for around $20 USD per visit for a two bedroom condo.
HOA Fees
Home owner's association (HOA) or condo maintenance fees tend to be 2 – 3 times lower, simply because the expense for the property management is lower. A condo worth $100,000 USD could have fees between $100 and $150 USD a month.
Professional services
Professional services such as lawyers and accountants will charge more accessible fees than what Americans and Canadians are accustomed to.
Costs That Will Be the Same or Higher in Mexico
While most things cost noticeably less in Mexico, there are a handful of items that cost more. These higher expenses are usually, non-essential items where if you are on a budget you can minimize your spending or treat yourself to the occasionally splurge. Items which often cost more include the following:
International Luxury's
Those who want international luxury will often pay international prices with the exception of real estate. For example, a gourmet European meal will probably cost about the same in Mexico as it would in the U.S. International PGA quality golf course will cost about the same. Boutiques and specialty shops with imported items will usually be as pricy as anywhere else. Other such luxury international items will generally cost the same.
Electronics
Those who like to have the trendiest smart-phone, the newest gadget or the latest video game system may want to wait for a trip back to the U.S. to buy it, especially since they cost more and take longer to be available in Mexico.
Income taxes
While taxes tend to be lower, anyone who is employed will realize that income taxes are significantly higher than in much of the U.S. Business owners will also find that the taxes are fairly high, an experienced accountant can also help analyze your expense claims and greatly reduce your taxes paid out.
Electricity bill
The electric bill is a unique case, since it depends greatly on your usage. More time spent outdoors means most people will spend less time using the electricity in their house than they would in their home country. Also, gas powered water heaters and stoves decrease the electrical usage. Â The biggest factor will be the air conditioner units, which have high electricity consumption and are necessary for many expats living in warmer beach towns during the hot summer months. Depending on your usage, your electrical bill may be slightly less or about the same than what you pay in the United States.
Credit Card Fees & Rates
Interest rates in Mexico are higher. Credit cards from Mexican financial institutions tend to have rates starting around 20% and going as high as 60% and monthly maintenance fees can be anywhere from $3 – Â $7 USD. Many expats use their Mexican bank account debit card and continue to use a credit card from their home country that offers a much lower interest rate.
Special U.S. Products
An American newly arriving to Mexico may not think of peanut butter as a specialty import, but Mexicans sure do, and the prices reflect this. This is true of many other brand name items that are not made in Mexico and need to be imported. Many brand name companies that you like in the States will have a manufacturing and distribution plant in Mexico, items that do not will need to be imported and will have a high imported price tag. Most expats get used to eating the products available and are satisfied by the variety of fresh foods that are available at a low price. Saving the harder-to-find imported items for special treats or for when you go back home to visit.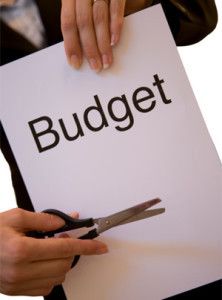 In the end, most residents will find that they save money on most items they use on a regular basis in Mexico. The cost of living in Mexico is much lower than what you would pay in the United State or Canada. Many expats find that they live a more fulfilled life in Mexico on a much lower budget. In the next edition of buying on a budget, I will compare moving to Mexico to other popular warm U.S. locations such as Texas, Arizona, Hawaii and Florida. Be on the lookout for the next edition!
Now, if you have any question about buying on a budget or if you are interested in any of the TOP MEXICO REAL ESTATE properties we have listed anywhere throughout Mexico, please feel free to contact our Top Buyer's Representatives and we will be glad to help you find your very own piece of paradise.
And remember, here at TOP MEXICO REAL ESTATE…
We make it happen!