5 Reasons to Consider Progreso for Your Second Home in Mexico
Progreso de Castro, the Yucatan's largest port is one of the most popular beach destinations in the Yucatan. Located on the north coast of the Yucatan Peninsula, Progreso has been Yucatan's main port of entrance since it was founded in 1856.
Although Progreso is not a traditional destination for people looking for a second home in Mexico, this small city has much to offer its residents. Some of the advantages are:
Located just a half an hour from the beautiful city of Merida, Progreso has easy access to all the amenities of a big city with a tranquility fishing village vibe.
Progreso offers its residents the tranquility of a traditional village, but with all the services needed to live comfortably: electricity, water, telephone, cable television, etc.
This destination also offers a wide variety of properties; from a traditional Mexican home to a modern beachfront condos. Another advantage of Progreso is that your budget will buy a larger property and stretch further than any other destinations such as the coastal areas of the Riviera Maya.
If you are looking for a place close to home Progreso see an excellent option. It is also possible to transport your home items and car from Panama City, Florida to your new home in Progreso, thanks to a company that offers cargo services. Also, imagine receive guests at the doors of your home via a lavish cruise, all this is possible thanks to the multiple cruise lines that come to this port.
Progreso is ideal for those looking to keep their cost of living low, but also have easy access to everything the Yucatan Peninsula has to offer. From this location you can visit thousands of wonders such as the ruins of Chichen Itza, the Mexican Caribbean beaches, colonial cities full of history and much more.
If this is not enough to make you consider Progreso, Yucatan is the safest state of all Mexico with an extremely low rate of crime. Quiet and safe living in a tropical paradise, at an affordable price and without sacrificing comfort; Progreso has everything!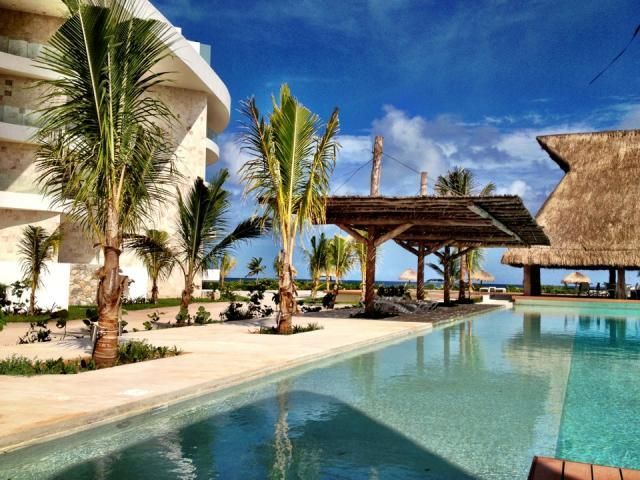 Here at Top Mexico Real Estate we help you find the home of your dreams, if you want to learn more about the Progreso real estate market, please feel free to contact any of our Top Buyers' Representatives and we will be glad to help you find your very own piece of paradise.
And remember, here at Top Mexico Real Estate …
We make it happen!