There is no place like home, and there is no home like Puerto Aventuras. Located a short 15-minute drive south of Downtown Playa del Carmen, this gorgeous marina community is unique in every sense. Its location is ideal for reaching both the bohemian and eco-chic town of Tulum, and the absolutely lively city of Playa del Carmen, where you can find all the services you want and need.
This marina community has everything to offer: stores, cafés, restaurants, entertainment, beaches, safety, pharmacies, and much more. Additionally, across the highway you will find a big supermarket for grocery shopping. The community is divided into four phases, all offering oceanfront condos, lots, and homes.
Puerto Aventuras has a school for your children, a beach club at the Omni hotel, and even a sailing school and golf course! This beautiful community is mainly inhabited by expats from around the world, making it a diverse and international place – perfect for a family!
Here is some of the most popular Puerto Aventuras real estate that you can call your home:
Price: $250,000 USD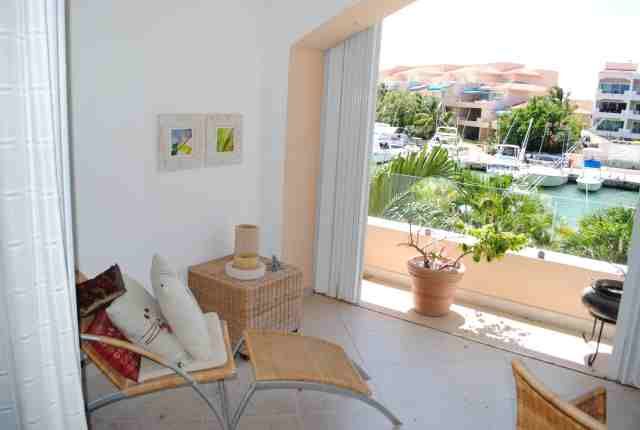 This two-bedroom and two-bathroom condo faces the gorgeous private marina of Puerto Aventuras. Within, you will find a lovely and spacious kitchen, built in closets, and a balcony in the master bedroom. Additionally, the common area shares a swimming pool and palapa. It is within walking distance to the dolphin enclosure where you can see marine mammals and enjoy lunch at one of the many restaurants in the area.
Price: $349,000 USD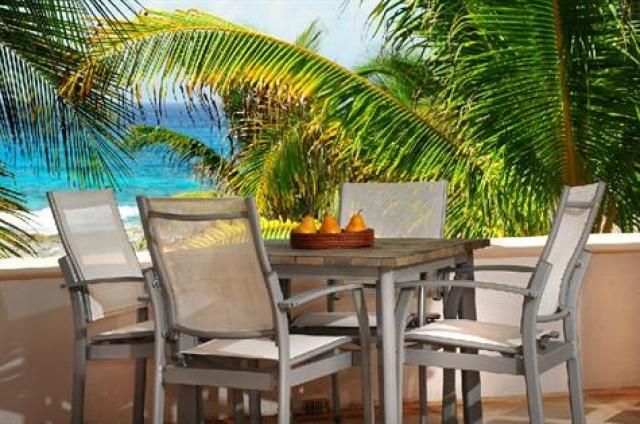 Talk about luxury! These condos are oceanfront and are part of an eight-condo complex that feature a swimming pool, BBQ grill, and a small gym. They are mostly furnished and come with a dishwasher, double oven, induction cooktop, refrigerator, washer and dryer. They also feature ceiling fans and marble floors! This is the perfect place for you if you want to walk no further than ten steps to jump into the ocean for snorkeling or diving.
Price: $369,000 USD
If you are the type of person who will also be investing in your own boat, this place is perfect for you! Located right in front of Puerto Aventuras' lagoon, each condo in this 4-unit complex comes with a parking space for both your car and your boat! The 2-bedroom, 2-bathroom condo is located in a closed street making it even safer than all of Puerto Aventuras!
These are just some examples of the many properties that the Puerto Aventuras real estate scene offers. If you are looking to build your home from scratch, you can check out residential lots in Phase Four of the gated marine community. Single homes are available throughout the whole community, but it is mainly condominiums that are available.
Puerto Aventuras is a perfect place for families, couples, or retirees. It is ideal for anyone who is longing for a quiet lifestyle, surrounded by beautiful nature, lush vegetation and an international community. Within Puerto Aventuras you can also find Mayan ruins, and great spots for snorkeling and scuba diving! The ocean is a few steps from your home, or it can even be an extension of your backyard, so make the most of it!
Related: Top 25 Beaches in the Riviera Maya: A Day at Puerto Aventuras Beach
If you are interested in learning more about Puerto Aventuras real estate or purchasing a property in this gorgeous marina community, feel free to contact one of our Top Mexico Buyers' Representatives who will gladly help you in the process of becoming a homeowner in paradise.
And remember, here at Top Mexico Real Estate…