Close your eyes and think of gorgeous white sand, beautiful clear blue water, tranquility, friendly locals, delicious cuisine, and a general sense of wellbeing. How much do you want that? Cozumel, an island right across from Playa del Carmen in the Mexican Caribbean, is the perfect place to call home if what you seek is a life of relaxation. This colorful island – for its nature, people, and language – is everything but boring. And it can easily be a place you call home.
Cozumel's economy is based on tourism, and locals can enjoy a wide array of fun, joyful and interesting tourists walking by day after day being marveled by everything the island offers. An island that survives off tourism certainly has many things to offer to its residents, from bars and restaurants to amazing diving and snorkeling spots, to great little and unique craft shops. And not only is Cozumel beautiful for its nature and touristic ambiance, but also for its real estate.
Imagine a place filled with culture, color and warmth – that is exactly what Cozumel real estate represents. From houses to lots, from villas to condos, from north to south, this island has what you are looking for. Furthermore, if you are searching for an intelligent investment, and lifestyle to accompany it, you couldn't be more on spot.
Rental opportunities in Cozumel – if you are buying a vacation home – are off the roof! People love this gorgeous island. Ferries cross the ocean between the Yucatan Peninsula and the Cozumel port with hundreds upon hundreds of tourists wanting to spend the weekend, or more, on the island, exploring. And your property could provide them with a home, as well. Additionally, Cozumel's prices are somewhat kept at bay in comparison with the rest of the Riviera Maya.
Top Mexico Real Estate offers a wide list of real estate options in Cozumel, and here are some of our top choices you can soon call home.
Perfectly located two blocks away from the ocean, this quaint house is just steps away from a big supermarket and shopping center. It is also surrounded by the beautiful lush vegetation that Cozumel prides itself in having. Two bedrooms and two and a half bathrooms make this two-story home a perfect place for a family. The mixture of rustic, Caribbean architecture with modern finishes make this place a perfect place to call home.
Common grounds include a gorgeous pool to share with friendly neighbors – both Mexican nationals and expats. These three bedroom condos are perfect if you want to rent out your property when you are back home, or traveling. Big sliding glass doors allow tons of natural light and gorgeous views of the Caribbean ocean. The condos are spacious and comfortable for a relaxing life in the beautiful island of Cozumel.
Well, the name really gives it all away. Hardwood floors, skylights, fenced yard, and much more make this home the perfect place for you to enjoy a modern lifestyle in a natural environment. The home is described as "artsy", and with good reason. Its modern architecture makes for a beautiful contrast with the natural surroundings of the Mayan jungle.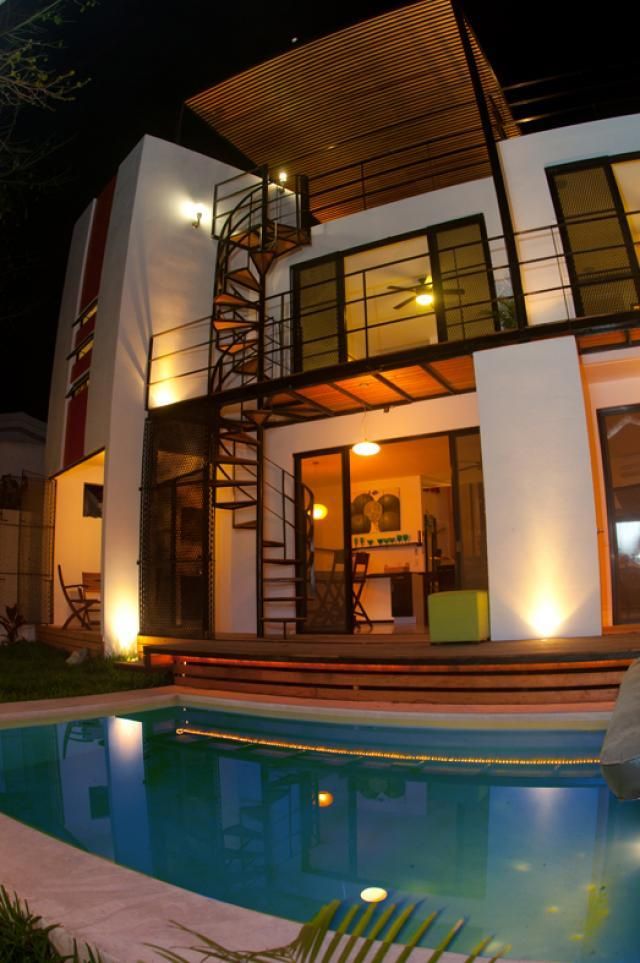 If you're not sure you want to invest in an already built home, then might we interest you in a residential lot just minutes away from the beach. Mariposa Estates is surrounded by palm trees and nature, something that anyone living in the Riviera Maya appreciates. Build your home from scratch – your vision, your dreams, your life. Investing in residential lots is certainly more economic, while giving you the edge of choosing everything about your home.
There you go! Whether you are interested in a condo with resort amenities, a home for your family to enjoy, or a lot to build from scratch, Top Mexico Real Estate – and Cozumel – has something to offer you. Regardless of the type of investment you are looking to make, you have something in common with all the expats that are in the Riviera Maya: you all love the ocean, the lifestyle, and the people.
So what are you waiting for? Invest in your future in the gorgeous island of Cozumel, and enjoy a life of relaxation, tranquility and making great friends.
Now, if you have any questions about Cozumel real estate, or any property we have listed throughout Mexico, feel free to contact one of our Top Mexico Buyers' Representatives. We are here to help you on your journey to become a homeowner in paradise.
And remember, here at Top Mexico Real Estate…