From November 12-15, 2015 the world´s best golfers will return to Playa del Carmen for the ninth edition of the OHL Classic, Mexico´s Major Championship. This event will have historic importance since it is the first time the PGA TOUR will be conduct an Official Event with a cash prize in Mexico. 132 professionals will compete for a $62 million purse playing on one of the finest courses in the Mayan Riviera.
The OHL made golf history in 2007 when it became the first PGA Tour event to ever be contested outside the United States or Canada. Today it remains Mexico´s only PGA Tour event and is regarded as one of the finest on tour by professionals, sponsors and spectators alike.
General admission tickets will provide access to the tournament grounds, the Beach Club on the 15th hole, concession stands, and public bleachers and viewing areas. This will create an intimate spectator experience as spectators will be able to walk alongside the fairways of El Camaléon Golf Club and get up-close and personal with the world´s best golfers. Food and beverage will be available for purchase at several locations for ticketholders.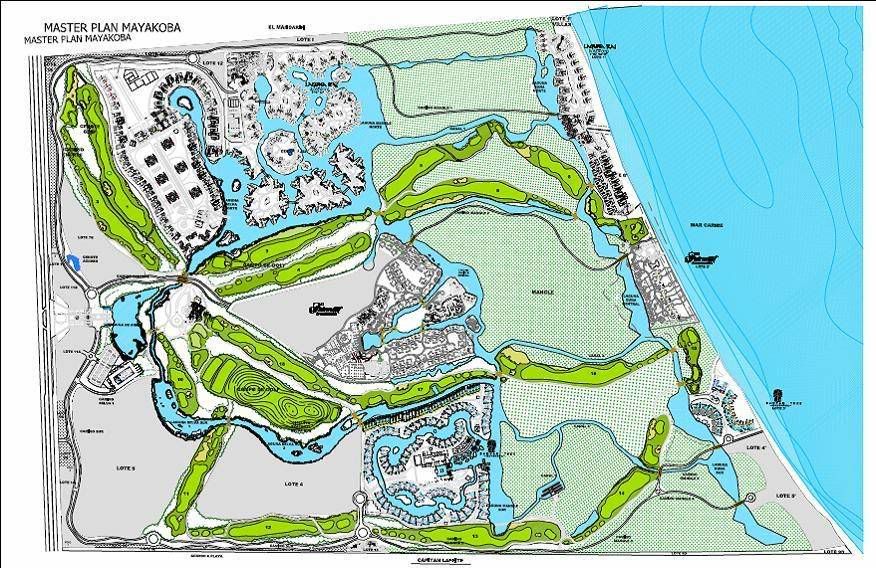 The tournament is being held at El Camaléon golf course in Mayakoba, which is a 15 minute drive from downtown Playa del Carmen. It´s the centerpiece of the luxury resort development of Mayakoba which includes The Fairmont Mayakoba Hotel. Set on 640 hectares and bordering the white sand beaches of the Mexican Caribbean, Mayakoba is one of the most exclusive and private resort destination on the Riviera Maya. The territory extends between exotic jungle,  lash mangroves and natural sink holes called cenotes along the Mexican Caribbean.  
If the tournament inspires you to play some golf of your own then you are in luck, because there are many great courses to choose from besides Mayakoba. Some of these include:
The Hard Rock Golf Club
Located within the Playacar development, this is a professional par 72 course  known for being one of the most challenging in southeastern Mexico.It´s got narrow fairways and small greens surrounded by lush jungle, with archaeological vestige and cenotes.
Playacar Spa & Golf Club is an excellent option if you like a good challenge because it offers one of the most difficult game levels in the travel destination. It is a mature course surrounded by lush vegetation and is extraordinarily well kept.
Principe
Designed by  Robert Trent Jones II, one of the best courses architect in the business, this 36 hole golf course has been made to respect and maintain the local environment.
This spectacular 220-acre golf course offers players amazing views as well as the challenge of playing among natural lakes and cenotes. If you are lucky you might get to see foxes, coatis, raccoons and other local fauna during your round.
Puerta Aventuras
One of the more sophisticated resorts in the Mexican Caribbean, this 9-hole Par 36 golf course is an exciting and challenging adventure in a peaceful setting. Designed by PGA player Thomas Lehman in 1991, it´s surrounded by lush vegetation, towering palm trees and tropical trees like the sacred Mayan Ceiba, which can be seen from the edge of the fairways. Native wildlife such as iguanas, cereques and monkeys add to the experience, both as obstacles and interesting sights.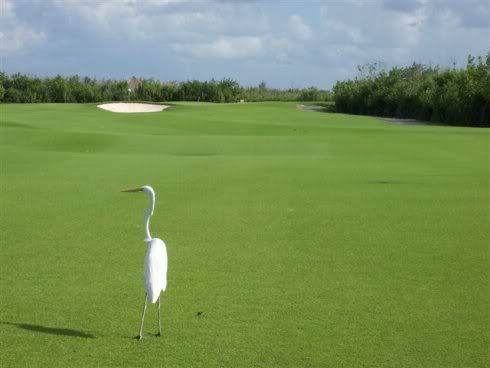 This OHL Classic highlights the fact that there are many great places for the golf enthusiast to enjoy while in this part of Mexico. For those looking to buy property in the Mayan Riviera and enjoy a golf lifestyle year round you can start by contacting Top Mexico Real Estate who can help make it a reality. Â As the leading real estate company catering to Americans and Canadians who want to relocate to Mexico we will gladly guide you through our purchasing process.
And remember, here at Top Mexico Real Estate…
We Make It Happen!