Located on the south side of Playa del Carmen, Playacar is an exclusive gated community with million dollar mansions, luxury condos and exclusive resorts. The neighborhood of Playacar features beautiful tree lined streets and a gorgeous sprawling golf course, all nestled among the ancient Mayan Ruins of the Riviera Maya. It´s divided in to 2 sections: Phase 1 on the beach side and Phase 2 surrounding an 18 hole championship golf course. 
Phase 1 is right at the feet of the tropical Caribbean beach front. The majority of the houses found in Phase 1 of Playacar are single family homes but you will find a few condominium complexes operating within as well. The single family homes range from small houses to 4 bedroom homes or even larger. The few condominiums scattered about are beachfront and offer great amenities for renting out your property. On the other hand Phase 2 of Playacar is built around the beautiful and exclusive 18 hole golf course designed by Robert Von Hagge.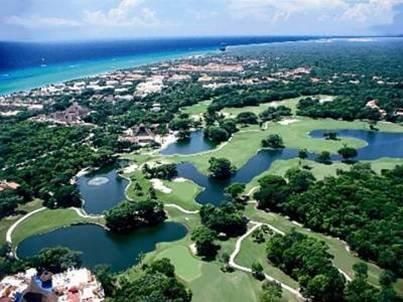 All residents of Playacar have special privledges, with access to the golf club and club house. Although Phase 2 of Playacar doesn´t border the beach all residents have access to the Caribbean ocean through the exclusive reef beach club or through Phase 1. Most properties in Phase 2 are single family houses with over 20 possible condominium options to choose from. Several of them operate on a condo/hotel basis ready to take on vacation rentals. Scattered throughout and a popular option are patio homes, with around 5-10 available options to explore. For those looking to build their own home from scratch you better hurry because Playacar has very few lots left on the market.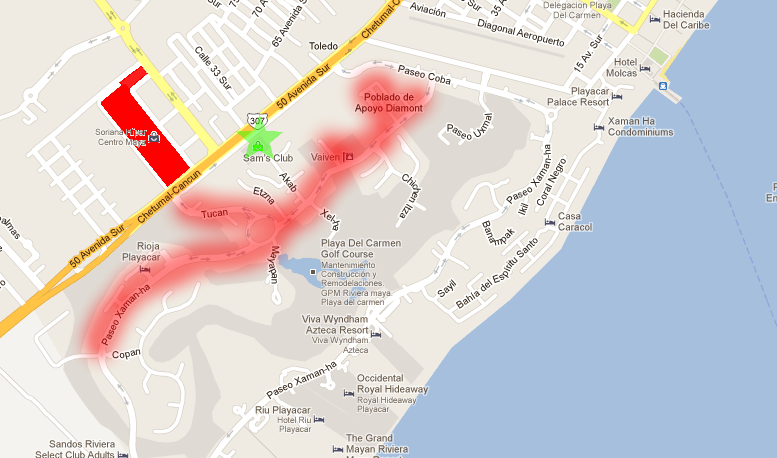 Within the neighborhood of Playacar you will find numerous shopping options available such as convenience stores, drug stores, restaurants, bars, bakeries, wine stores, and coffee shops just to name a few. Across the highway there is a large shopping mall with supermarkets and stores and a Sam´s Club for you families weekly necessities.
Read:Â Is living in Playacar much safer than Playa del Carmen downtown?
Throughout the neighborhood you will notice a growing presence of yoga and dance studios as well. Playacar also offers many options for the sports enthusiast through its´beach club such as kayaking, paddle board, sailing and beach volleyball, as well as a fully stocked gym and spa for residents to enjoy. Additionally many condominiums offer their own community tennis courts and swimming pools as part of their amenities. Finally Playacar has its´ very own series of ancient Mayan ruins as well as a bird atrium for residents and visitors alike where they can learn about many exotic birds of the region.

If you are looking to explore these properties and the area surrounding them, why not join us for one of Top Mexico's Live it Tours? It's a great way to get to know them and enjoy a nice vacation at the same time. To book yourself in for the next tour and see the Top Mexico Real Estate properties we have listed in Playa Del Carmen's downtown please contact one of our Top Mexico Buyers' Representatives. We will be happy to assist you and help you find your very own piece of paradise.
And remember, here at Top Mexico Real Estate …
We Make It Happen!