Zona Diamante is located on the north side of Playa del Carmen between two signature designed golf courses. The Nick Price golf course and the Jack Nicklaus golf course of Mayakoba. The zone is known for its´gated communities such as Salamar, El Cielo, La Privanza, and several others. It lies on the Caribbean beach on the east and west of the 307 highway. There are no single family homes and only one condominium complex with properties for sale on this stretch of beachfront.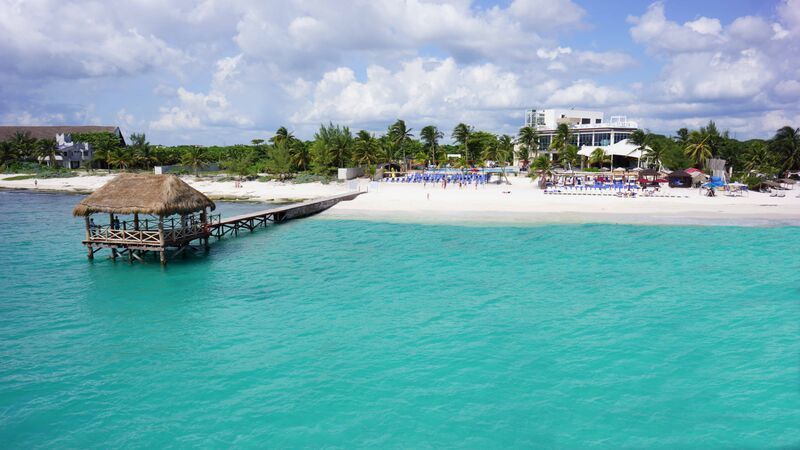 However, a short distance back from the ocean is where you will find a nice range of options for real estate, from single family homes and condominiums to patio home and residential lots. Beaches of Zona Diamante are some of the Riviera Maya´s most exclusive beachfronts. You will find several high-end exclusive hotels in the area. Consequently being away from the tourist focus downtown there are less people to contend with when laying out, swimming and walking the shores giving a nice and secluded private field. Since it is a neighborhood of mainly residential communities the few restaurants are within walking distance.
Additionally there are various convenience stores located throughout the neighborhood for quick food and beverage shopping necessities. Bakeries, wine stores, and the like are located downtown, a 10 minute drive from Zona Diamante. With a new overpass bridge on the Playa del Carmen highway reaching downtown is easier, faster, and more comfortable.

For the sports-minded residents Zona Diamante has many options such as kayaks, paddle boards, sailing and volleyball available on the beach to the general public. Golf enthusiasts will find two of the finest golf courses in Mexico within 3 minutes in either direction. Anyone who loves tennis will find courts in a private club located within this neighborhood. Bike and jogging paths are found within some of the gated communities in the area, and a bike path is planned for the highway in the future.
Being in the outskirts of the downtown area Zona Diamante is rich with native wildlife and foliage. As in every other neighborhood yoga is a popular practice and it is found on the beachfront and within the club houses of the community centres of the gated communities. If you enjoy fishing you will find many local fishermen along these shores to help you with anything. Soulful jazz music can be heard live at night at one of the popular Italian pizza restaurants along the shores of the Caribbean within the zone. Like the name suggests it´s a diamond of a place.
The Fives luxury condo-hotel in Playa del Carmen is just a 15 minute drive from downtown Playa del Carmen, it´s far enough away from the hustle and bustle of the city center but close enough to get to by car, taxi or collectivo if you want to go there for the day. It´s located at Playa Xcalacoco, a small beach just north of Playa Del Carmen. There are so many great beaches to go to along the Riviera Maya that this beach is not a destination in itself for tourists, but really more of a beach for locals that want to experience something different. The water is very calm here because of the reef and rocks and there are small pools of water where sealife live. You can spend countless hours looking for the tiny fish and crabs that inhabit the beach, or walk around and feed the several types of sea birds.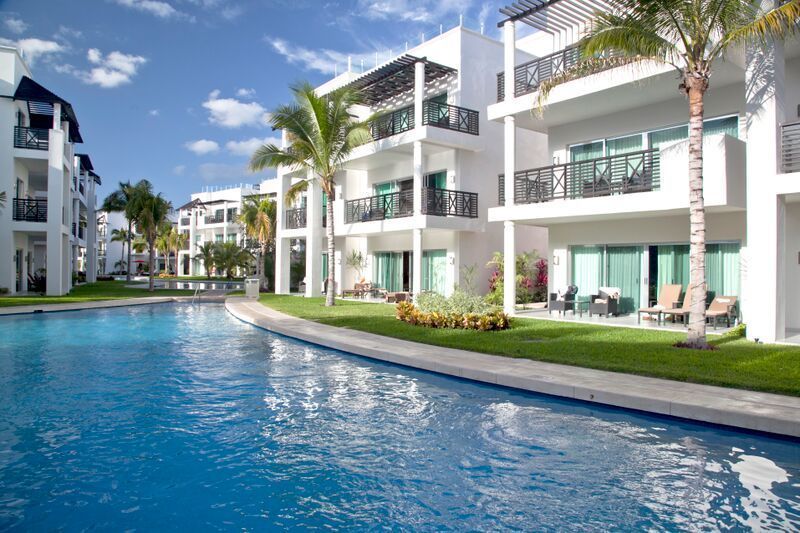 This new Playa del Carmen real estate property is located in northern Playa del Carmen in the gated residential community of El Cielo. Â This tranquil neighborhood has beautiful landscaping with lush tropical vegetation, jogging and biking paths throughout and is within walking distance to the breathtaking Xcalacoco beach. Downtown Playa del Carmen filled with shops, restaurants and entertainment spots is just a short 10 minute drive from your new home.
The condos feature quality finishes, granite countertops and a relaxing spacious terrace. Each condo comes with a fully equipped kitchen and a laundry room with a washer and dryer. Additional the eco-friendly condos are fitted with LED light fixtures and electric water heaters.
If you are looking to explore these properties and the area surrounding them, why not join us for one of Top Mexico's Live it Tours? It's a great way to get to know them and enjoy a nice vacation at the same time. To book yourself in for the next tour and see the Top Mexico Real Estate properties we have listed in Playa Del Carmen's downtown please contact one of our Top Mexico Buyers' Representatives. We will be happy to assist you and help you find your very own piece of paradise.
And remember, here at Top Mexico Real Estate …