One of the great things about owning property in Playacar Phase and Valle Bambu is their close proximity to the highway and to a large commercial shopping centre called Centro Maya. Serving two neighborhoods on either side of the highway means that it becomes a gathering point for communities, facilitated by a place where families can gather and enjoy food, entertainment and shopping all under one roof. Below we take a look at what this mall has to offer.
Food Court
Centro Maya´s food court is like you would expect in malls in Canada or the U.S., although a bit different in terms of the food of course. You´ll find quick service of tacos and Mexican dishes, a Subway and a Chinese takeout. If that doesn´t suit your taste you can choose for a proper meal in Taco City or Hot, where the prices are a bit higher. And finally if McDonalds´ is more to your taste you´ll be happy to know there is one right by the entrance.
Services and conveniences 
Right at the back of the food court is the Cinemex movie theatre featuring all the latest big movies to hit theatres in North America. It´s one of 2 big movie theatres in Playa, and it plays host to the Riviera Maya Film Festival in late April.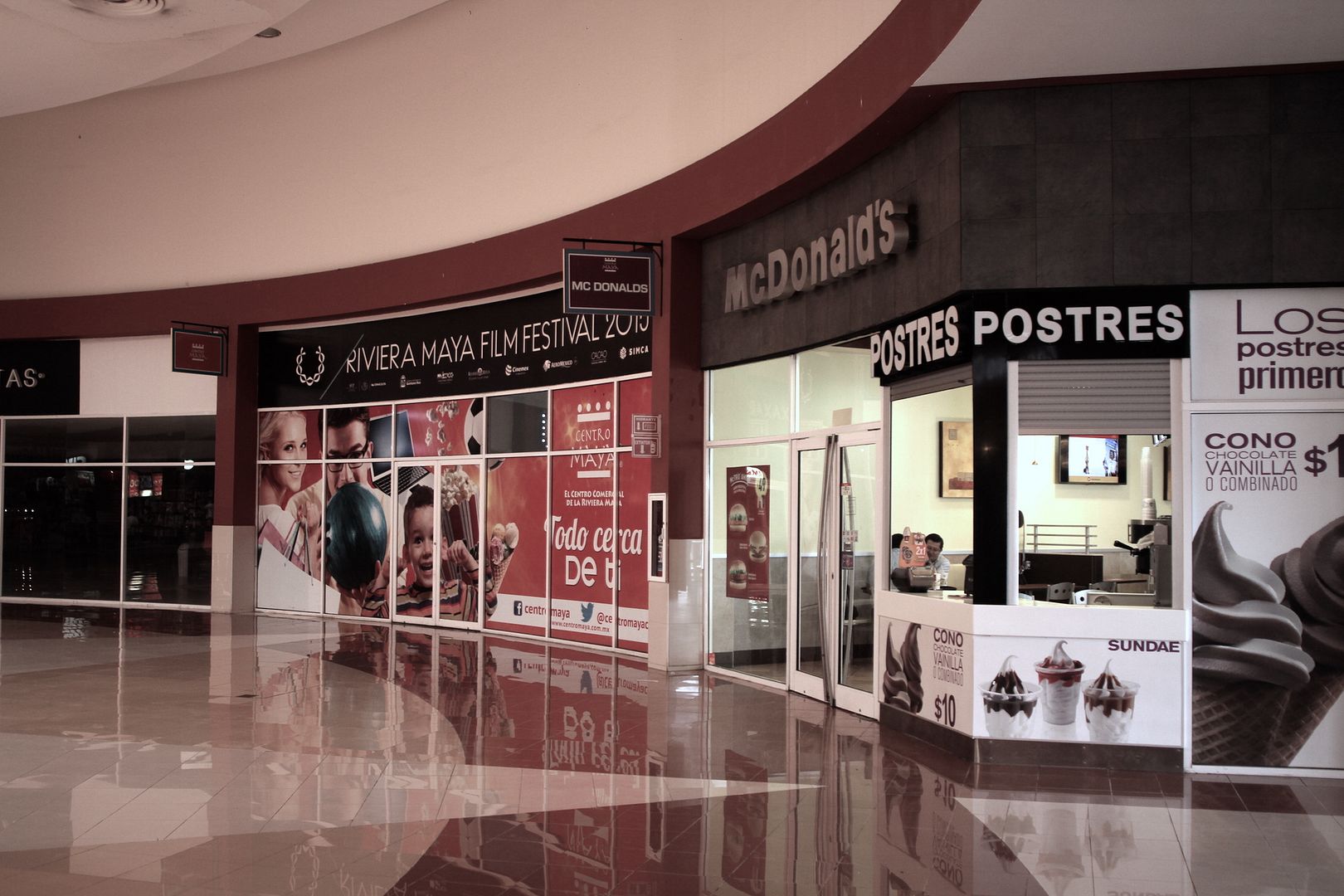 Soriana is one of Mexico´s major super market chains and in Centro Maya you´ll find everything you need to fill up your fridge and kitchen cabinets, along with kitchen supplies like dishes and cooking utensils, clothing, toys and electronics. If you prefer to diversify your shopping you´ll find several furniture and appliance stores, clothing shops, shoes and jewelry, and more. If you can think of something you might need chances are this mall will have it.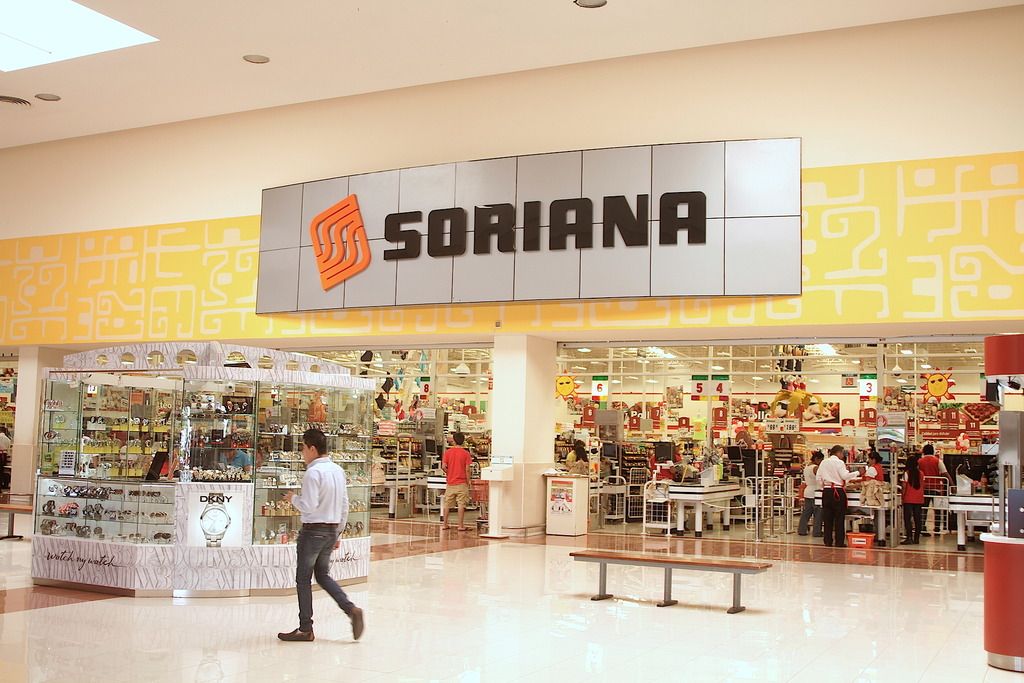 And what mall would it be if it did not feature a high end coffee shop to re-energize oneself? Starbucks is located right on the highway and features everything you would expect from any other of their franchises, including air conditioning, WIFI and a patio area where you can sit and enjoy your beverages and internet surfing.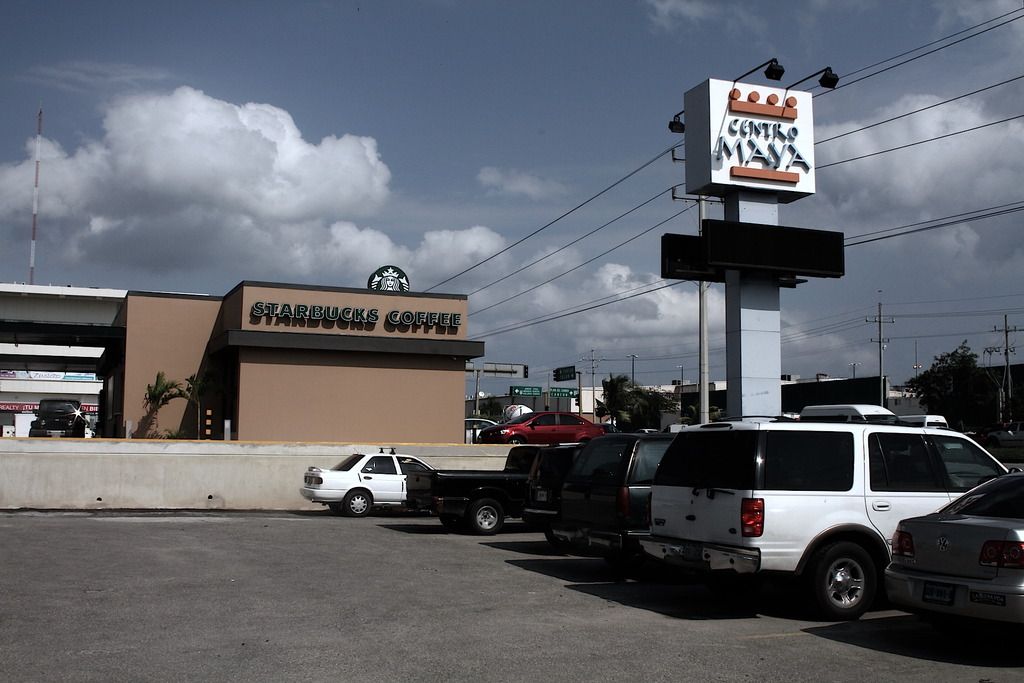 Transportation Hub
Since Centro Maya sits just off the  highway there is quick and easy access to a number of places, which is why it is a place to find transport to a number of destinations.  Buses and collectivos come in and out with regularity to take you downtown or any number of areas in Playa. Just outside the Starbucks entrance you can catch a minivan bound for Tulum which will drop you off at an any number of spots along the way there. Centro Maya is also a hub for taxis which gather there to pick up mall customers, so it´s a location that will provide you with a means to get around to almost anyplace.
The Beach
Once you´ve grabbed a bite to eat and purchased some new swimwear you might want to head to the beach, which is only a 15 minutes drive, either by the aforementioned taxi or by jumping on a bus for only 5 pesos, which will take you in to downtown and drop you off a few blocks from the beach.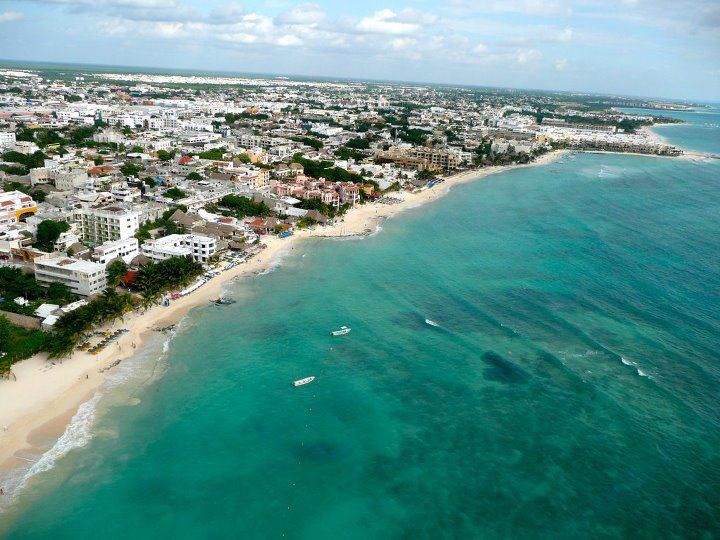 If you´re thinking about investing in property in the exclusive gated community of Playacar or the more modestly price homes of Valle Bambu you´ll find Centro Maya to be an important part of your …..When choosing a home it´s important to be close to the services and amenities that a mall like this provides, and the convenience of it´s location will make your shopping and leisure time easier to manage.
If you want to know more about these 2 great neighborhoods contact one of our representatibe at Top Mexico Real Estate.
And remember, at Top Mexico….
We make it happen!