Monday was the first day of school for many kids here in Playa del Carmen. It was also the first day in which a local organization called Keeping Kids in School begins to mobilize and carry out the most important phase of its' year-long operation: the delivery of school material to local school kids who are most in need of it.
Top Mexico Real Estate  sent a team of volunteers down to KKIS headquarters in downtown Playa to aid in the task of loading up the many bags of school supplies and then travelling to different schools to hand them out.  The first stop was at a junior high school and then one of the elementary schools. This was followed by Cristo Rey elementary school in the jungle and then morning and afternoon deliveries at Adriana Cupul Itza elementary. With the frenzy of activity that always accompanies the return to classes, the almost 400 bags were dropped off to smiling and excited kids of various ages. All of these materials were purchased with the $30,000 that was raised this year.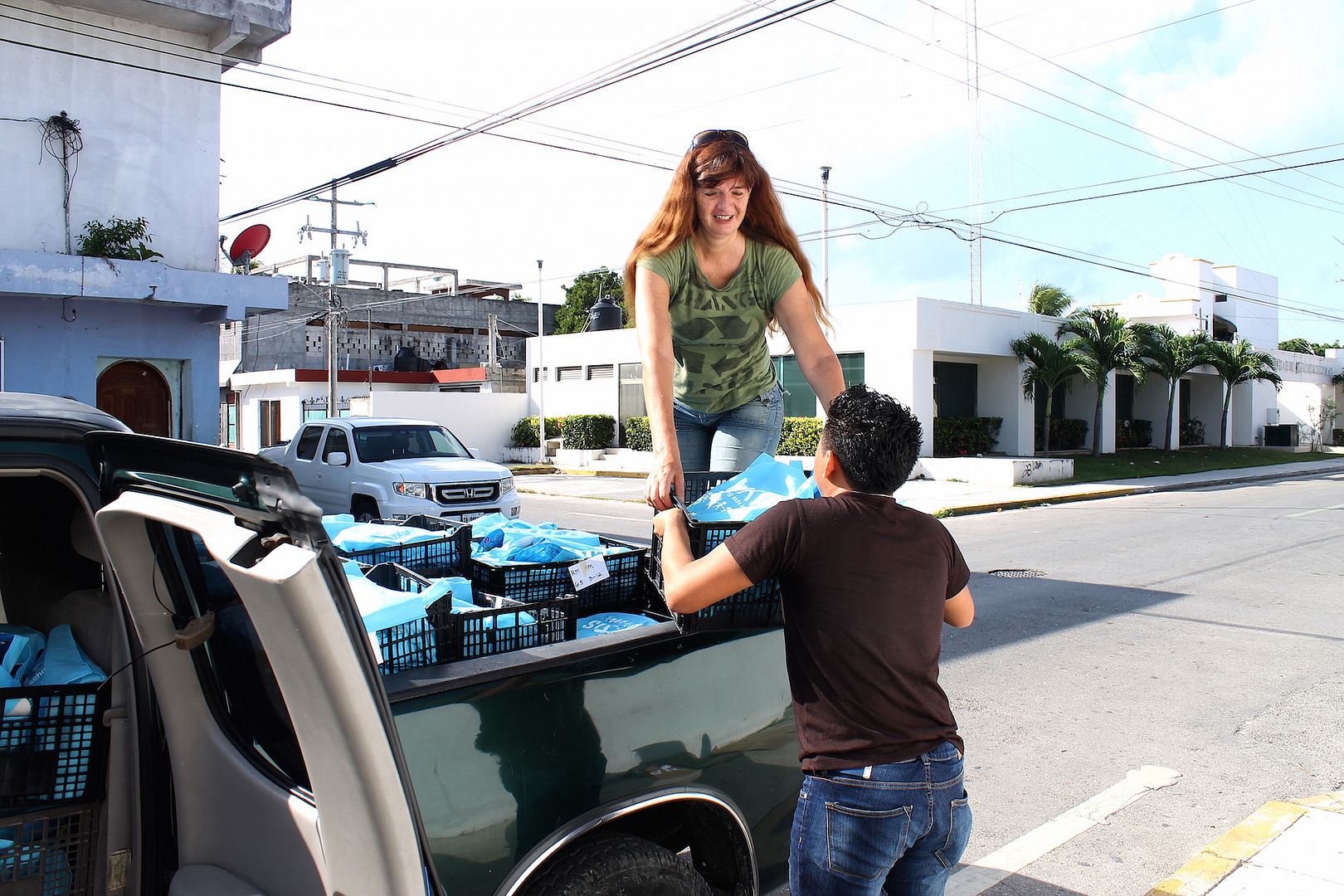 Keeping Kids in School began in 2011 thanks to small group of people who questioned why there so many children not in school. They soon discovered that many families simply cannot afford school supplies, often resulting in their kids dropping out of school altogether. KKIS and its' dedicated volunteers invest their time raising donations, and now provide almost 2,000 children with school supplies. 2016 will also see them award 40 high school scholarships, which are very important since many young people do not attend due to costs once again. The KKIS scholarships include school registration, uniform shirts, a monthly allowance for transportation and textbooks. This past June 12 KKIS scholarship students graduated from high school.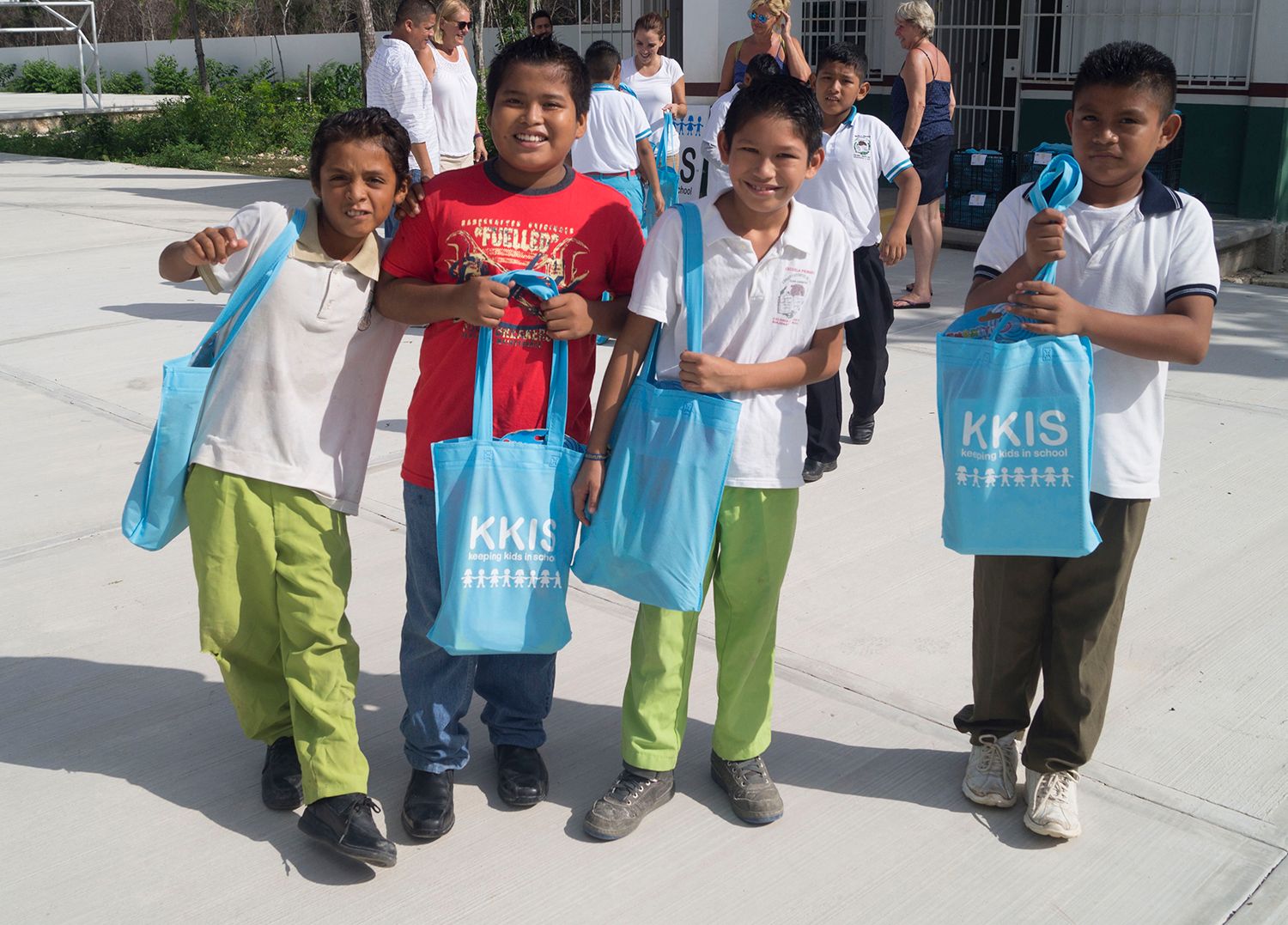 If you live in Playa del Carmen and would like to contribute there are many ways in which you can make a difference.  KKIS always need volunteers for their English language programs, but if you cannot assist in this manner you can always make a financial donation, which will go towards the scholarships and purchase of school supply distributions. To find out more information visit their website here: kkisproject.org.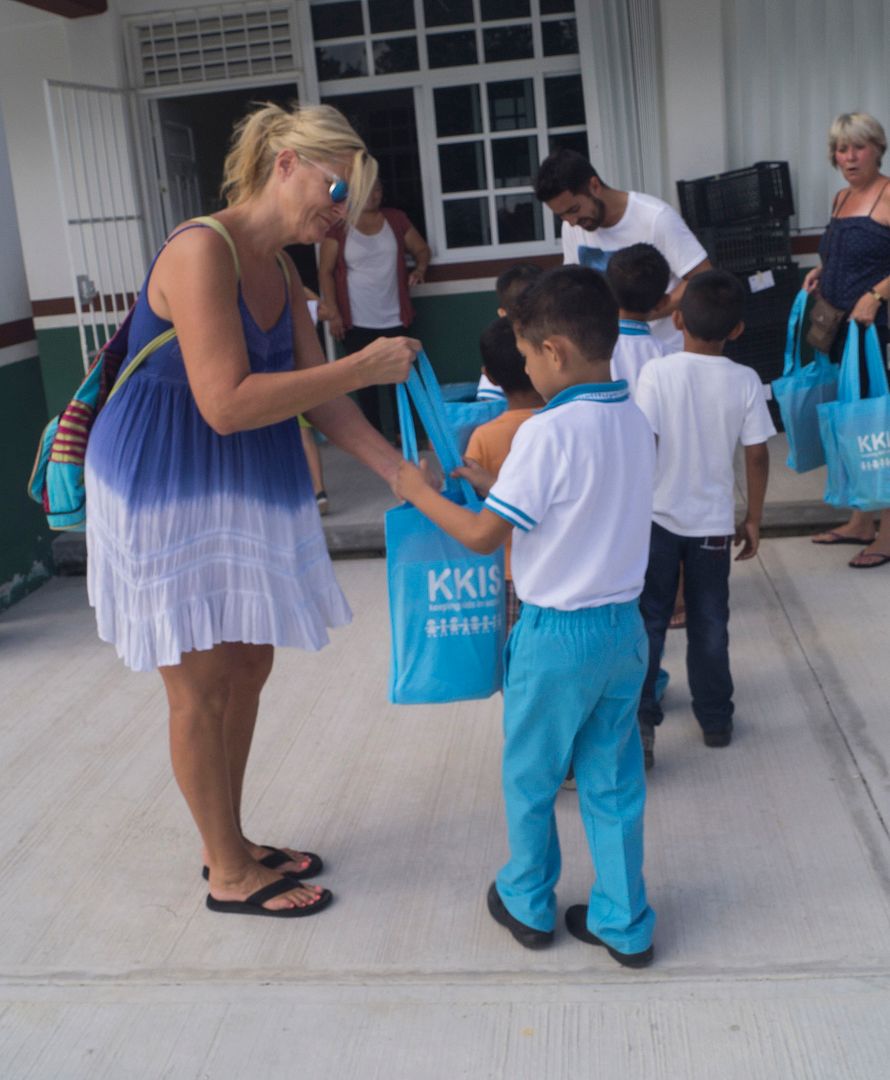 Top Mexico Real Estate is happy to have been a part of this year's school delivery, and we encourage all of you to check out this amazing group of people who are making a difference in the city we call home. We'd like to thank Janet Lowe and Gayle Collins directors of KKIS, for having us be a part of this week's activities, and for all they do for our Community   Fred X Uriarte for all his work , and volunteers like , Vicki Llyall, Allan Lockheart and Kimberly Meyer  that among other expats help keep kids in school  year after year.
If you'd like more information about living in Playa del Carmen or are interested in purchasing property here, we invite you to visit our main website where you can search further. Please get in touch with one of our agents who will gladly assist you in any questions you might have.
And remember, at Top Mexico Real Estate…
we make it happen!