Retiring in the Caribbean is a dream for many, regardless of their age, employment status or financial status. If you have ever dreamed of living in Mexico, Playa del Carmen might be the right place for you.
Located only 45 minutes south of Cancun Airport, Playa del Carmen is a beautiful holiday destination on its own. Some of its attractions are spectacular beaches and an exciting variety of fun activities.
Even though Playa del Carmen is still a small city, it offers all the amenities and services you need: supermarkets, shopping malls, hospitals, etc. The city is growing fast, and the prices rising; but now is a good moment to invest in the future as the peso price is on the fall.
Here at Top Mexico Real Estate, we see fantastic properties on the market on a daily basis. We decided to make a Top 5 property for Retirees in order to help our customers find the ideal place, and showcase what is out there.
Our picks for Top 5 Properties for Retirees in Playa del Carmen
Downtown Location
Downtown is ideal for those looking to be steps away from the beach and all the fun. If you like the idea of walking everywhere and don't mind being in the heart of this vibrant city, this might be ideal for you!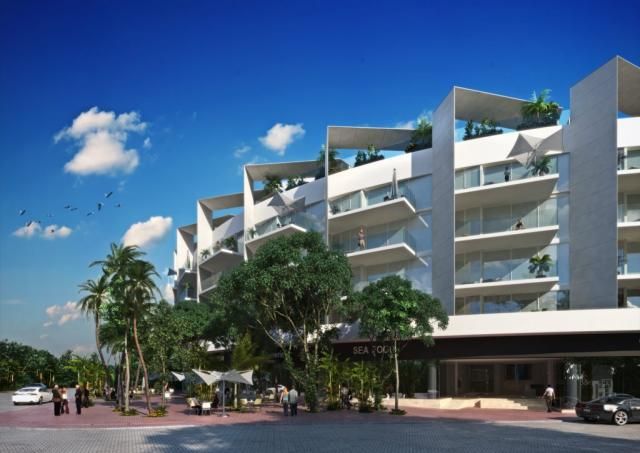 Miranda
Downtown location, elevator and walking distance to everything.
This amazing one-bedroom apartment is located only a block away from the beach and steps away to 5th avenue. The condominium offers an urban lifestyle and amenities like a pool, a parking area, an elevator and 24/7 private security.
This is an ideal retirement haven because of its central location near everything, it is also popular among foreigners so it is an ideal place to meet new friends; in a mostly English speaking environment.
Icono
Downtown location, elevator and walking distance to everything.
Icono is a popular condominium complex, located minutes away from the beach and everything downtown has to offer. If you don't want to be so close to the party and crowds near 5th avenue, but still want to be within a close distance, this might be the property for you!
The are several prototypes to fit your needs and budget: from a studio to a 3-bedroom condo. Every unit has access to a common area, a pool, a parking area and an elevator; as well as security 24/7.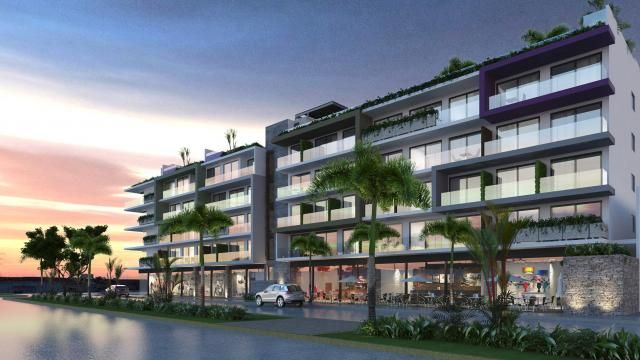 Menesse The City
A great location and rental potential, perfect for snowbirds.
This condominium has perfect location in the central area of Playa del Carmen, which makes it the perfect choice for snowbirds who plan to use their property only part of the year and generate income the rest of the time. This development offers elevator, gym and pool, among many other amenities.
Residential Private Subdivisions in the Suburbs
Playa del Carmen is still a small city, and the commute from the suburbs to downtown is no longer than 10 minutes by car. These properties are located in exclusive master planned gated communities, and they have more amenities than single condo units.
If you want to enjoy a premium lifestyle, have a look at these amazing properties!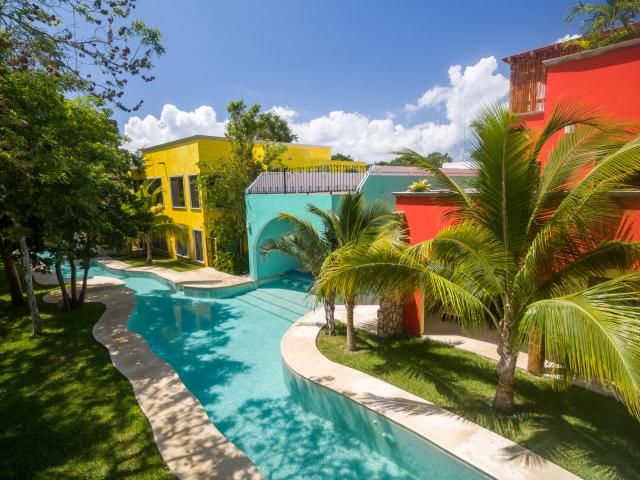 Hacienda del Rio
A community planned for retirees, steps away from the beach!
Hacienda del Rio is a big favorite among retirees looking for their tropical haven: comfortable and spacious areas, with views to the jungle and the lazy river style pool. The houses are customizable and have a colorful Mexican design, with big green areas to provide privacy and beauty.
Hacienda del Rio is located in the prestigious El Cielo Gated community, which offers wide roads, bike paths and access to an exclusive Beach Club in the nearby beach of Xcalacoco. El Cielo has an upscale atmosphere and it surrounded by first class hotels, golf courses and everything Playa del Carmen has to offer.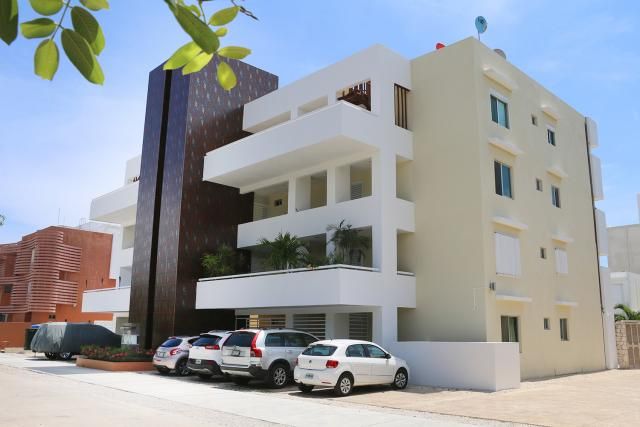 AWA Condos
Comfortable and spacious condos in a quiet community, steps away from the beach!
Another condominium in el Cielo Residencial, surrounded by nature and far away from the hustle and bustle of downtown Playa del Carmen. Awa Condos offers a modern lifestyle, with all the services and amenities like common areas, a pool and a gym.
Bike, walk or run to the beach, El Cielo has beautiful gardens throughout and an exclusive beach club at Xcalacoco Beach. Something we really love about these condos is the open layout, the amazing views and the amenities like 24/7 security. There are just a couple of units available! See here and here.
Bonus!
Tao
A quiet subdivision, with a wellness center and daily planned activities for its residents.
Tao is located in Tulum, but it's a great option for retirees looking for a quiet and healthy environment, with beautiful units surrounded by nature in a master planned community. If you want a worry-free lifestyle, you are going to love the beach club, the planned activities and the wellness center.
Tao offers different layouts, and we are sure you will love the spacious and airy units. Be part of an amazing lifestyle and give back to your community, supporting local Mayan towns!
Living or retiring in Playa del Carmen is a possible dream, we have helped thousands of foreigners become homeowners in Mexico. Here at Top Mexico Real Estate, we can help you find and purchase the ideal property.
Our website has so many beautiful properties, and we also have special section for Retirement Friendly Properties. Feel free to contact us if you have questions about living, investing and retiring in Mexico.
Here in Top Mexico Real Estate… We Make it Happen!