When we think of Christmas, images of cold landscapes come to mind, full of snow and colored lights. But you also think in very low temperatures and snowstorms that prevent you from leaving home. However, when living in Merida Real Estate during the Christmas season, it is the opposite. You can be in a pleasant and comfortable climate to carry out many activities and spend Christmas as Yucatecans would. 
Activities Around the City
Having warm weather for most of the day will allow you to leave home and enjoy shopping for Christmas gifts. You can do so in the wide variety of squares that the city has. Find presents for the whole family and within your budget and enjoy the warmth of the people of Yucatan.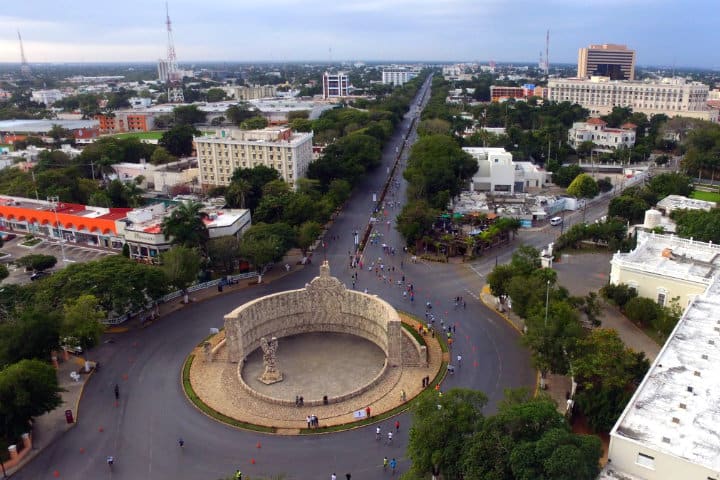 During the afternoons, the weather becomes cooler, which makes living in Merida even more pleasant. At nightfall, you can appreciate the lights decorating the center's main square called "Plaza de la Independencia." Or visit the  Cathedral of San Idelfonso, the oldest in Mexico and continental America, to see the Nativity Scene. 
Also, the famous Paseo de Montejo holds the offices of the numerous companies that settled in Merida, the colonial mansions. Merida is full of culture, you can find it at museums, hotels, restaurants, and shops. Or maybe stroll on Paseo Montejo, spending a pleasant afternoon enjoying the warm weather at this time of the year. 
Yucatan Gastronomy
In Merida, enjoy all kinds of restaurants. You can find a wide variety of gastronomic establishments of international stature with dishes from the region. There is also food from all over the world. Not in vain gastronomic tourism has made this place one of its favorites. 
Christmas Season Dishes
Over time, the combination of different foods and flavors has changed. In the XXI Century, you can enjoy turkey broth with tostadas and chopped onions and sandwiches made with turkey meat. 
Christmas Eve Dinner Living in Merida
For Christmas Eve, which is more important than Christmas day for Mexicans, people from Merida cook the typical turkey with axiote to enjoy dinner with the family. Axiote is a mixture of herbs characteristic of the region that they also use in the cochinita pibil, the most typical dish of Yucatan.
In addition, there are also some other dishes they cook for the season:
 They prepare a cold soup of coditos (macaroni) with pieces of pineapple and ham. They also eat red and/or green spaghetti and fried beans with tostadas. 

The delicious sandwichon is a multi-layered sandwich with different types of meats and spreads. The entire stack is then covered with cream cheese mixed with sweet pepper as icing and topped off with nuts and/or fruits like pineapple rings or cherries.

And for dessert, the fruit salad with pieces of nuts or poor gentlemen is tasted. It consists of slices of bread dipped in egg whites, sugar, vanilla, cinnamon, and fried, as well as Mexican Christmas salad with apples and walnuts. 

Due to the weather, they accompany their dinner with icy beers and enjoy the warm Christmas night. 
Christmas Traditions
When walking on the streets during this Christmas season, you will find the songs of the traditional "ramas." These are groups of children of all ages that adorn their branches with motifs and Mexican Christmas carols. 
The tradition was born in the sixteenth century, in the southeast area of Mexico, somewhere in Yucatan. It was intended to celebrate Mary and Joseph with their pilgrimage. Thanks to the city's safety, children can go out to the streets to ask for money for the "ramada" and make their "Posada" with that money. 
The novenas to the Virgin of Guadalupe are a tradition in the Yucatan peninsula, and if you enter and pray with the people, they may share a plate of food with you because you will have earned it with your prayers. 
In case you decide to buy a Yucatan beachfront property. Yucatan has numerous places such as Progreso, Celestun, and Sisal, where you could enjoy a fabulous Christmas.
I am sure you do not need more convincing of living in Merida you can contact any of our Top Mexico Real Estate representatives to see our Yucatan Listings and start enjoying Christmas in a warm environment.