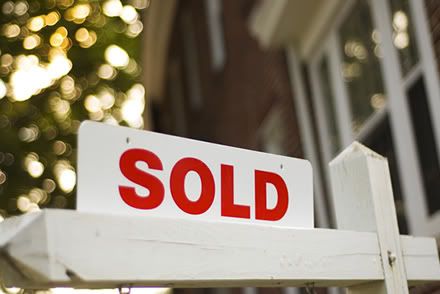 In the first post on this new blog (see Welcome to Top Mexico Real Estate's New Blog), I introduced the idea of professionalism in Mexico, the international connections Linda Neil and I will be working to build this year and how these achievements benefit brokers in the U.S. or Canada who send clients to buy real estate in Mexico.
In that post, basically I said that the benefit was the such brokers could have increasing confidence that their clients would be in the hands of professionals, who would take care of them and guide them through the process of searching and buying in Mexico, safely.
However, there was one major benefit for brokers that I did not mention:
They make money for referring clients to Top Mexico Real Estate.
All brokers have to do is send a referral to us, and when we receive our commission a percentage agreed upon at the time of the referral will be paid to the referring broker.  I emphasized the point that buyers would be in good hands, because I know that for brokers with close ties to their community, this is the first and most important thing they want to know.
Yet, that having been established, brokers will be pleased to know that their contribution in sending the client will be acknowledged with share of the commission as well.  Some key points of the program are:
referring brokers don't need to do anything to receive the commission – just send the contact information for the client and complete our contract
brokers can track the progress of their client to see how far along they've come, and how close they are to closing a deal
Throughout 2012, a growing number of brokers from the U.S. and Canada have already sought out Top Mexico Real Estate and approached us to take care of their clients.  These same clients are now happy owners of homes or condos in Mexico, and the brokers received their commission!
We can provide testimonials from these brokers and clients.
Our process which guides buyers from the very first steps of sorting out details of what they want to the final delivery of the keys and deed, and even beyond to helping them settle in Mexico, is one of the most successful in producing high percentages of closings.
Any broker sending their clients to Mexico will first and foremost want to know that they are being taken care of professionally, and then that the brokers themselves will receive their commission.  Top Mexico Real Estate's referral program is the best way to go for both.
—
Thomas Lloyd graduated from Purdue University Krannert School of Management with a degree in Management/Financial Option Investments. He has been living, investing, and working professionally in Mexico for over 16 years. In the summer of 2009, he received the first federally applied Mexico Real Estate Degree and Mexico Professional Real Estate License S.E.P. #5978657. He is the president of Top Mexico Real Estate. Contact him at (512) 879-6546.
The TOP Mexico Real Estate Network; "Mexico's Leading Network of Specialists for Finding and Purchasing Mexican Properties Safely!"