Yesterday, I posted the the first set of pictures from my recent trip to Coba, focusing on the main pyramid. Today, I'm going to share some more pictures of this beautiful and mysterious pyramid site.
It's incredible to imagine that the excavated part that we can see is only a tiny portion of the 80 km2 (about 20,000 acres) that the ancient site occupied!  Enjoy the pictures.
You'll remember in my posts about Chichen Itza that I mentioned the ball court, where the very well-known and very wide-spread ball game of ancient Meso-America was played. Coba likewise has one: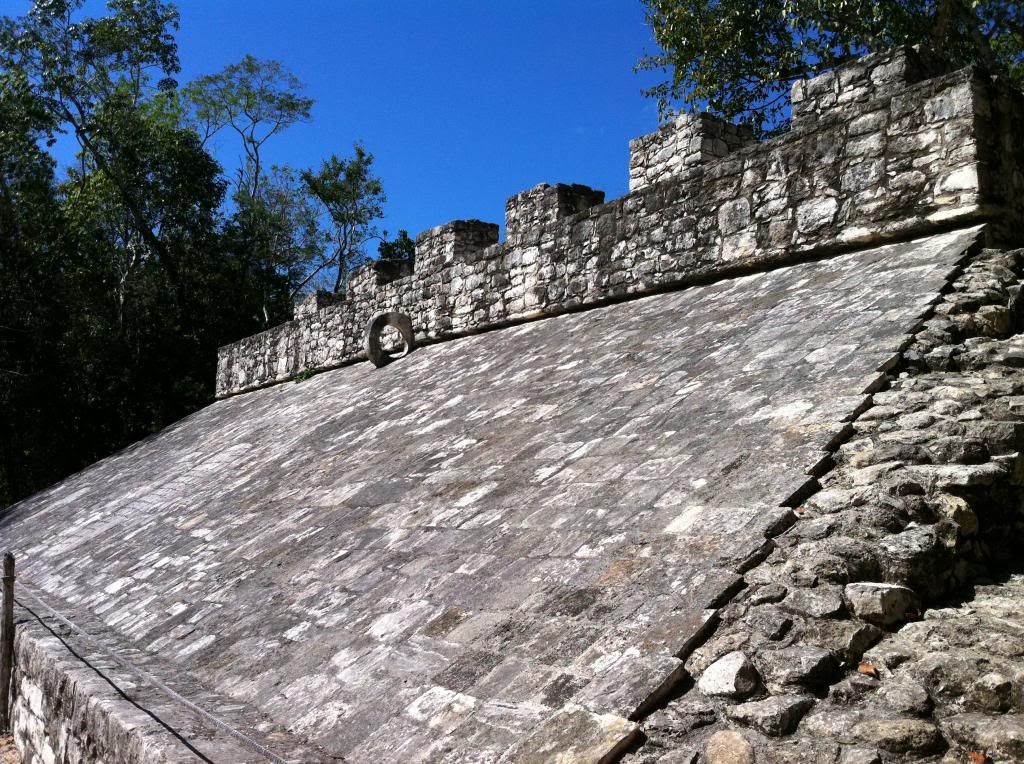 Two more pictures of various structures and scenes:
This is one of several large lagoons on the site, adjacent to the pyramids:
Whenever you get the chance, be sure to visit Coba! I'm excited to see what archeologists discover in this enormous site and to visit again in the future!
TOPMexicoRealEstate.com; Mexico's Leading Network of Specialists for Finding and Purchasing Mexican Properties Safely