A couple of weeks ago, we went camping in Tulum.  I got up before daybreak to get some pictures of the sun rising over the Caribbean – some of the most spectacular sunrises you'll see, especially in the setting of the Mayan jungle, wide, sandy beaches and clear water of the Caribbean.
To start, take a look at the moon over the sea earlier in the night (you might have to adjust your screen a little see it well):
Check out your dream condo in Tulum
Now, here's a sequence of pictures, showing the sunrise from the first light over the horizon, until the sun is fully up in the sky.  Notice the fishermen's boats lined up just off the beach: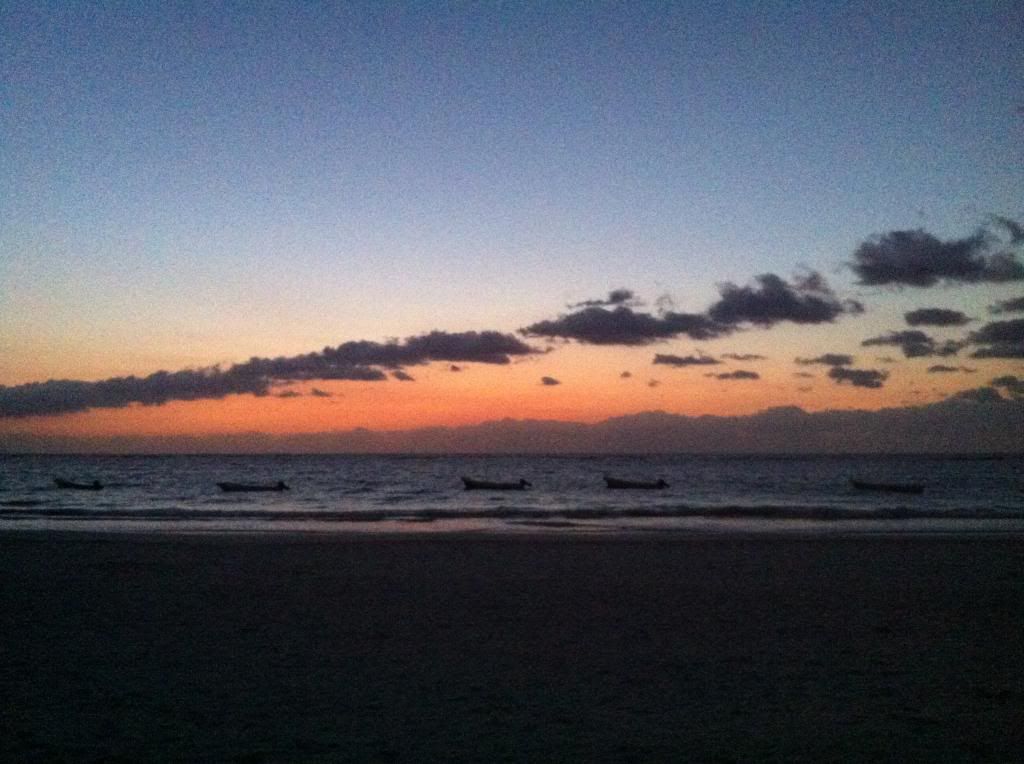 (Notice the dogs who came to enjoy the sunrise!)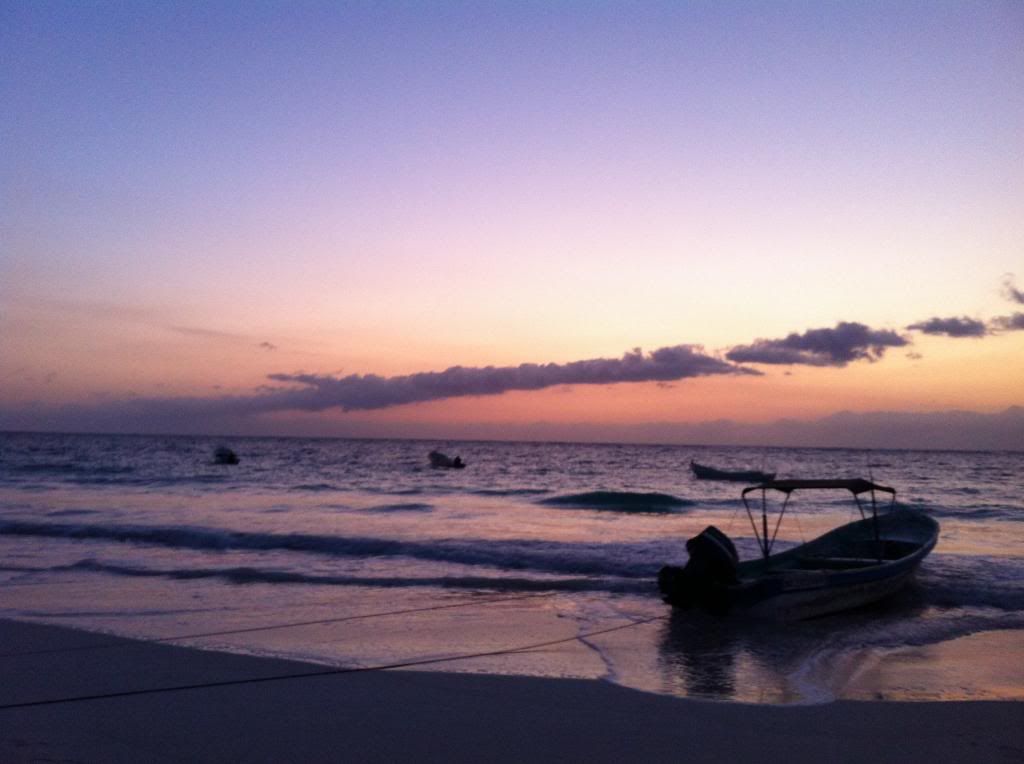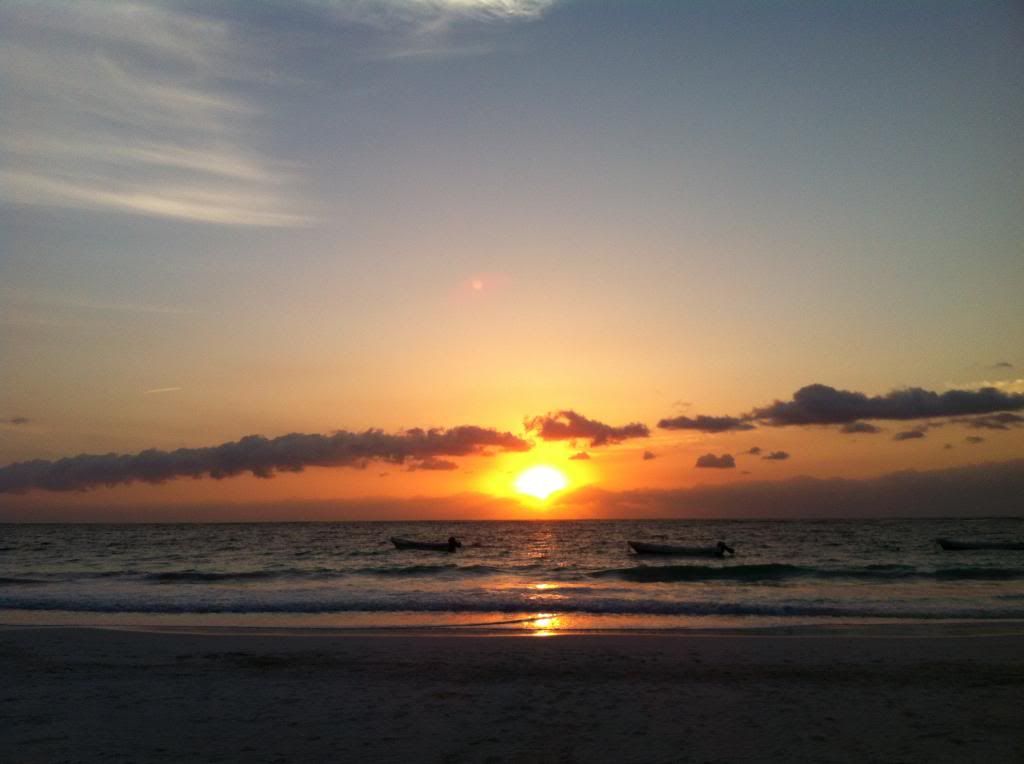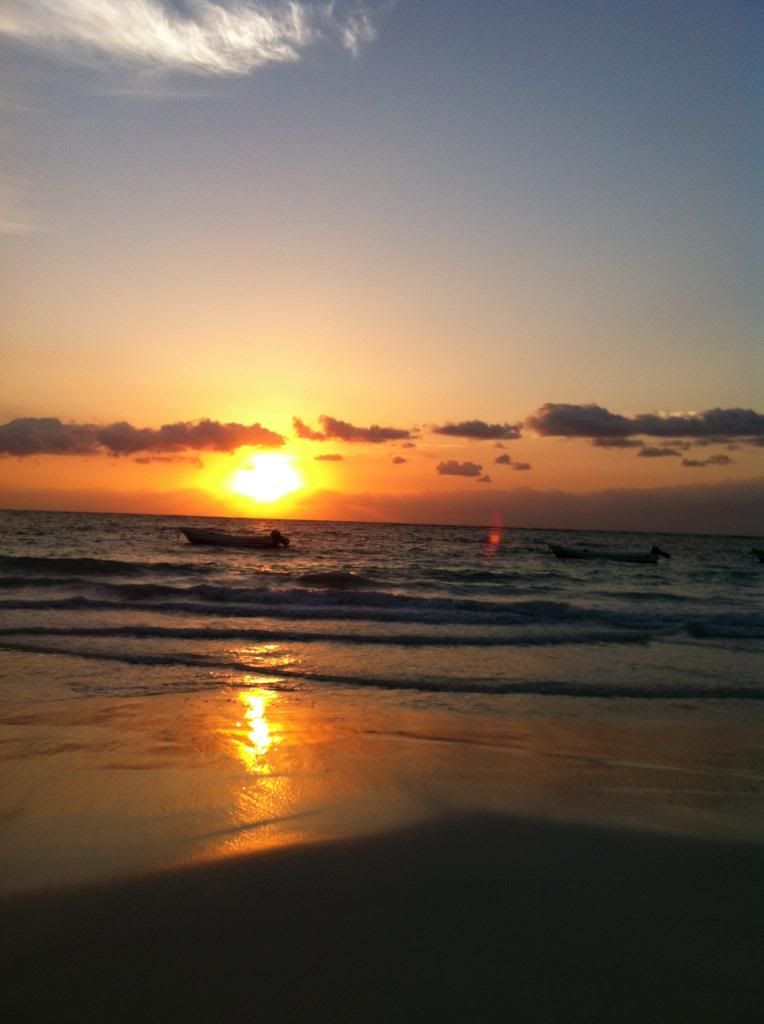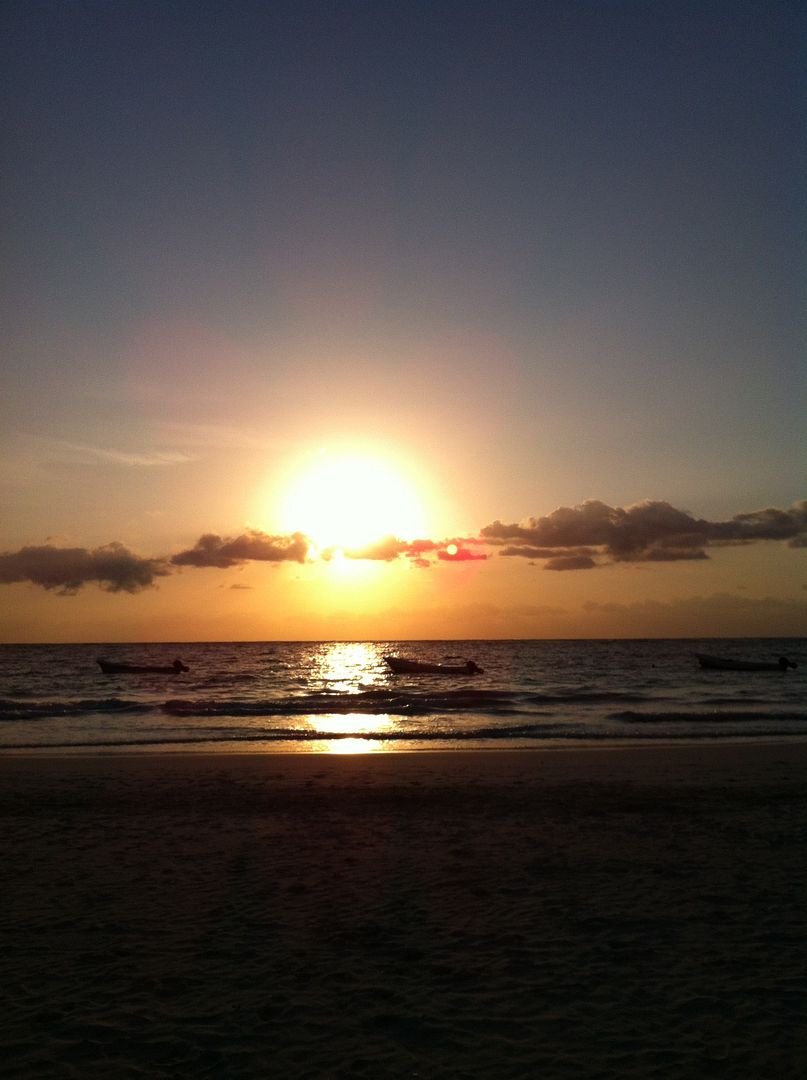 And, just for fun, notice this nifty tool I found, which adds the time, date and weather to the pictures:
As anyone will know who's gone camping, it's easier to wake up earlier – and, here in Tulum, in the middle of nature, with the sound of birds and the waves, it's just that much easier yet.
Next week, I'll share some pictures of the rest of the camping experience.
-by Bea Lozano