One of the most exciting national holidays in Mexico is expected on midnight on September 15, to celebrate Mexico's Independence. On the night of the September 15th, 1810, Miguel Hidalgo a catholic priest rang the bells of his church; calling the population to rise against the Spanish government and fight for independence.
This was the beginning of a long and bloody fight that would last over 10 years, as the Independence was finally gained on September 27th, 1821 and wasn't recognized by the Spanish Kingdom until 1836.
In Mexico this is one of the most important celebrations, every city in the country decorates the streets with flags, lights and other decor to commemorate the heroes that fought for freedom and equality.
Every 15th of September, in every downtown area in every city, town or village in Mexico; people gather in front of the Government Palace. There, the President, governor or mayor repeats the famous words that Miguel Hidalgo used to start the uprising, while waving the flag of Mexico.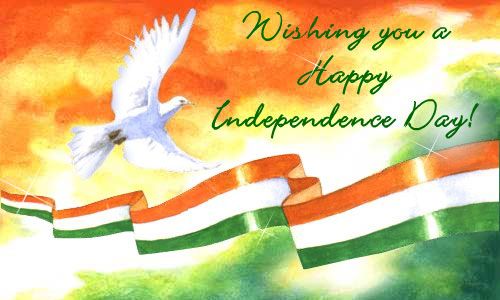 After this ceremony, called "El Grito" traditionally there is a popular festival, if there is enough budget there is a firework show afterwards and then a musical show to enliven the fiesta.
Around the Plaza, there is vendors offering Mexican dishes such as quesadillas, gorditas, shredded chicken tacos, mole, tostadas, pozole, chalupas, bunuelos, and many others. There is also the traditional "aguas frescas" or fresh fruit juices, if you attend a private party there might be drinks like tequila, mezcal and pulque.
You might be familiar with the Cinco de Mayo celebrations, and be surprised to see that this is not such a big celebration in Mexico. Actually it is considered a bank holiday, but the fiesta will never reach the height of Independence Day or Revolution Day.
If you want to celebrate Independence Day you can prepare a Fiesta at home. In Mexico this celebrations are called "Noche Mexicana" or "Mexican Night".
With our expert tips you too can host a Noche Mexicana!
Invite your friends and family: You can use a creative invitation to ask friends and families to join the party. Traditionally people is asked to wear Mexican costumes, there is plenty of ideas on the internet.
Get the right decor: Look for traditional decorations such as palm or charro hats, paper decor and the traditional ponchos.
Do not forget the tequila, pulque and mezcal: To avoid overdoing it, use this spirits in light cocktails, prepare them in big pitchers with ice beforehand and have them ready for your guests. If you want to go for non-alcoholic drinks the traditional aguas frescas in tamarind, jamaica or horchata flavor, for convenience you can find the extracts already made in the supermarket, just add water and ice.
Mexican food: There is plenty of catering services that will provide food like sopes, quesadillas, tacos or tamales. If you want you can also ask your guests to bring a dish to share.
Set the ambiance: The corridos, rancheras, and even the northern bands should be playing in the background. Remember we are celebrating the Independence of Mexico, look for already made playlists on Spotify or other similar online music services. If budget allows it, you can bring a mariachi, trio or banda to play.
If you love Mexican Culture, you must probably will love Hacienda del Rio, a beautiful residential complex located just outside Playa del Carmen. Hacienda del Rio has a traditional Mexican style, with vibrant colors, handmade tiles and many other elements to feel and experience the real Mexico. Here at Top Mexico Real Estate we have plenty of options for those looking for a touch of Mexico in their residences.
Now if you have any question about this or any of the TOP MEXICO REAL ESTATE properties we have listed in Playa Del Carmen, The Riviera Maya or anywhere throughout Mexico, please feel free to contact any of our TOP MEXICO EXPERT SALES TEAM and we will be glad to help you find your very own piece of paradise.
And remember, here at TOP MEXICO REAL ESTATE…
We make it happen!