Piñatas are an important part of the Mexican culture, you see them everywhere, and they are a big part of birthday celebrations in Mexico. Made in a wide variety of shapes and forms, and with materials that vary according to the region, the Piñata is recognized everywhere as a Mexican staple.
Even though the origins of the piñata are unknown: some say they come from China, others from Italy… what we know is that they bring joy to everyone. From their bright colors, the process of breaking it and the shower of candies after, it all reminds us of our childhood.
Piñatas:  Have them ready for the posadas, Christmas and New Year's Eve.
As the holidays approach, piñatas are available in markets, sold by street vendors, and even in some supermarkets! They can be a beautiful element to decorate your deck or patio, but they can also be a big part of the holiday spirit.
The most traditional piñata is the star with 7 points, which refer to the 7 capital sins. There is a moral meaning behind the breaking of the piñata. The shiny colors and delicious treats represent the devil who draws man with superfluous pleasures. The blindfolded person would test his or her blind faith, and destroy temptation, with a stick that embodies the virtue. The piñata signifies overcoming temptation, to ultimately triumph over sin.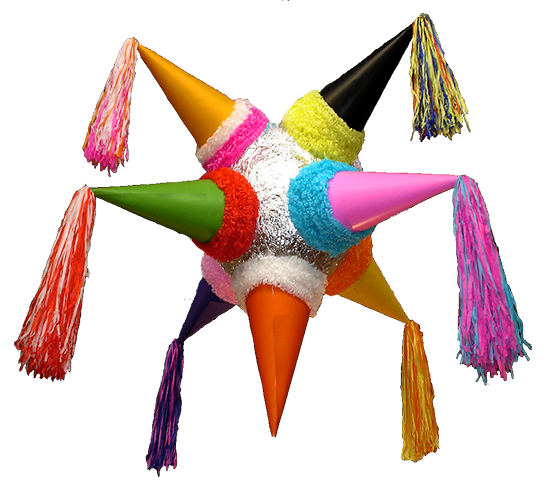 Piñatas are an important part of the Posadas, a series of parties hosted before Christmas Eve. Traditionally the piñata is filled with: candy, peanuts and seasonal fruit: oranges, limes, tangerines, jicama, pieces of cane and others. An appropriate location is chosen to break the piñata, preferably a garden or patio, where it is tied with a strong rope and hung from the branch of a tree or a roof beam, where the piñata can be easily be pulled up and down.
Line the children from smallest to the tallest, older kids and adults must be blindfolded. The child take the stick and is turned three times in circle to lose his or her bearings, then tries to hit the piñata. The person holding the rope moves the piñata up and down, making it difficult to hit while everybody sings.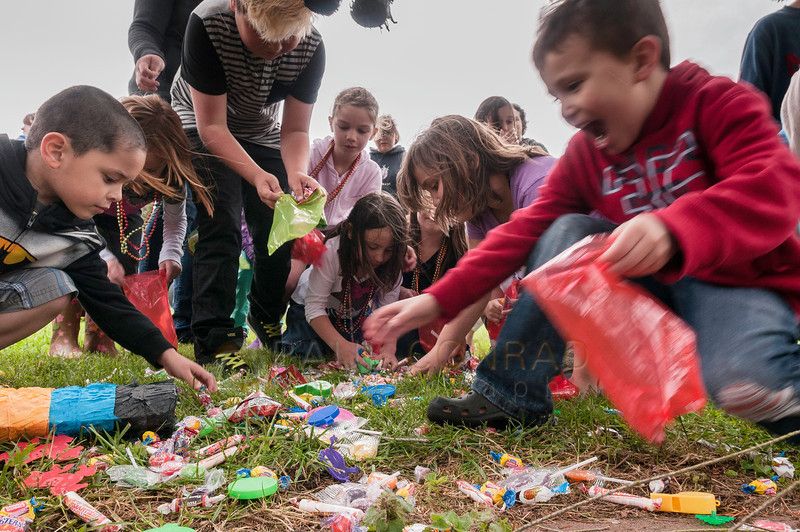 If you are considering hosting a Posada or holiday party this season, bring this beautiful tradition to your gathering; even adults enjoy hitting the piñata and the delicious treats that fall from the sky!
Here at Top Mexico Real Estate we work hard to help foreigners become homeowners in Mexico. From finding the dream home to learn more about living in Mexico, our website is your one stop destination to everything MEXICO!
Top Mexico Real Estate, We Make it happen!