Cozumel is a worldwide famous destination, a heaven for divers that travel from every corner of the planet to explore the second largest reef in the world. However, there are plenty of other things to do in Cozumel; it is more than just a gorgeous diving island. Here is our handy list of 10 things to do while visiting Cozumel.
1. Cozumel has one of the best reefs worldwide, and there are plenty of water activities to partake in such as fishing, diving and snorkeling; the options are endless!
2. Learn to snorkel; this is an easy activity for children and adults. Also, the equipment required is minimal. The water that surrounds Cozumel is crystal clear and there is an abundance of marine life. Don't forget to take an underwater camera because you will be surprised at what you find.
3. Cozumel offers plenty of shopping opportunities, if watersports are not your cup of tea. You can stroll around and visit the shops. You can find everything from small arts and crafts stalls to top designer shops. You could even shop for real estate. In Cozumel you are sure to find something you like.
4. Take a jungle tour on an ATV; have fun on dirt roads and enjoy the jungle. The tours are about three hours long and take you to the gorgeous beach or cenotes, followed by a delicious meal.
5. If you're an adrenaline junkie and love speed, take one of the famous thriller jet speedboat tours. Test your ability to ride a boat and take it to the limit, an activity that will surely pump up your adrenaline.
6. Rent a jeep and drive around Cozumel; this is one of the favorite activities for nature lovers and will allow you to visit different areas of Cozumel Island.
7. Take a ride in the only submarine in the Mexican Caribbean around Cozumel exploring America's largest reef. This tour will allow you to dive to depths of 100 feet beneath the surface of the water and see the wonders of the underwater world without even getting wet!
8. Segway through Cozumel. One of the favorite activities for a family looking to explore the island is renting Segway. These can be used by everyone: enjoy the sun and the breeze as well as the magnificent views.
9. Visit the archeological site of San Gervasio, known worldwide as the home of the Ixchel: Goddess of Love and Moon.
10. Parque Punta Sur is a major archeological site as well as a Lighthouse Museum. Do not miss this historic place in Cozumel!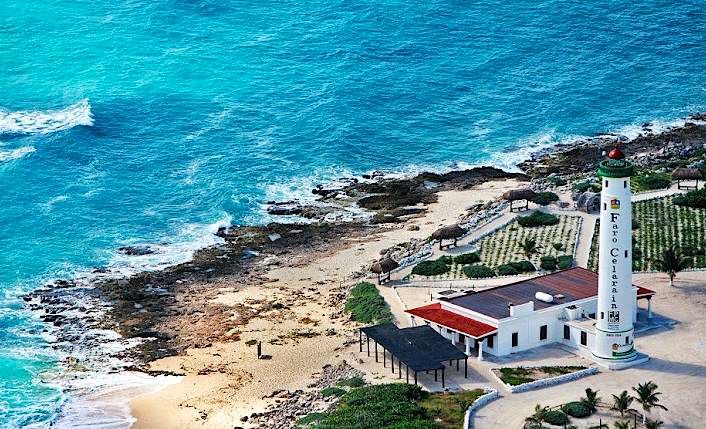 Top Mexico Real Estate is your one and only stop for everything Riviera Maya, let our real estate experts help you find your dream home! From a small cabana in the jungle to a luxurious beachfront villa: we have something for every budget and taste!
And remember, here at Top Mexico Real Estate…
We make it happen!