The holidays have passed, but we are ready to keep partying! Playa del Carmen is ready to enjoy the music of the 2015 BPM Festival.
The  2015 BPM Festival in Playa del Carmen has established itself as one of the finest music festivals in the world, with thousands of visitors from all over the world. Even with its humble origins, BPM organizers have grown the festival into a music event with the best lineup, Dj's and setting in the magical Riviera Maya.
Something that makes BPM such an attractive music destination is the beautiful tropical surroundings, not just the music. After dancing the night away, the day can be spent lounging on the beach, visiting archeological zones, or diving into a Cenote.
BPM Festival: Playa del Carmen
Playa del Carmen, is a small city 35 miles south of the Cancun International Airport, easy to access from any main airport in the world.  Once a sleepy fishing village, Playa del Carmen offers beautiful beaches, exclusive hotels, and a wide array of restaurants; everything to feel right at home!
Enjoy walking on the 5th Avenue, lined with bars and restaurants as well as plenty of shops to get souvenirs, clothes or whatever you want!
BPM Festival: Other attractions
Playa del Carmen is much more than beautiful beaches, there is also its mysterious jungle, Mayan archeological zones and hundreds activity's such as: snorkeling, diving, jungle tours, zip line excursions and cenotes.
Just a short drive away you will find magnificent colonial cities such as Merida, Valladolid and Izamal. Where one can walk on the cobble stone streets and feel transported to a different time. In these city's you can learn about Sisal, the fiber that made the Yucatan Peninsula one of the wealthiest areas in the world, and stay in a 500 year old hacienda.
BPM Festival: Music, music and more music!
BPM offers an exciting combination of dance artists and Dj's from all over the world, the festival spans over 10 days with the performance of more than 250 artists offering the newest in electronic music. The 2015 BPM festival offers more than 50 official events in different venues along the beach. Day or night there is always something happening!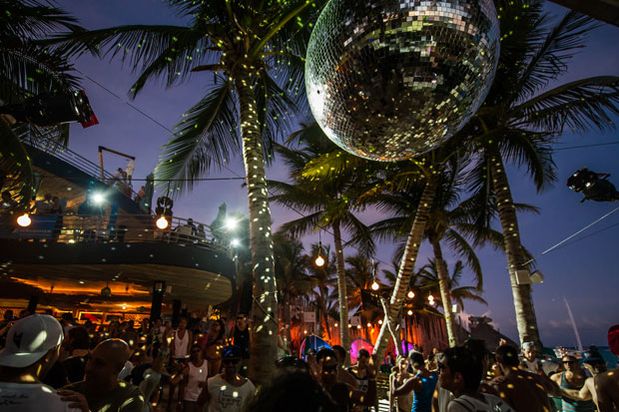 Make sure to learn more about the BPM Roster and events by visiting www.thebpmfestival.com!
Top Mexico Real Estate is your one and only stop for everything Riviera Maya, and also the best real estate company in the area. If you are considering buying a property in Mexico, let our expert real estate agents help you become a happy homeowner!
Top Mexico Real Estate, We Make It Happen!