Valentine's Day is approaching, and it is a beautiful time of the year to be in the Riviera Maya. If you are looking to surprise your significant other, why not plan a romantic getaway? There are so many special places to rekindle the romance, relax and enjoy each other's company!
A perfect gift to pamper your partner and yourself, is a romantic escapade to a particularly romantic destination such as Isla Mujeres. Isla Mujeres is a small island off the coast of Cancun, a place providing the perfect Caribbean setting to hold hands and fall in love all over again.
Let the professionals do all the hard work! These hotels have an aura of romance and a perfectly trained staff to make all of your dreams come true.
Romantic Getaway Isla Mujeres: La Casa de Los Suenos
There is not a more fitting name for this place, "The House of Dreams", is a place that will let you feel at home and have a romantic out of this world experience.  Just entering the hotel, you will be received by traditional Mexican decor and a sense of tranquility.
La Casa de Los Suenos is located south of the island on the road to Garrafon, it has 9 suites and one presidential suite with an amazing ocean view, and 7 are exclusivly for couples. Each room has a private balcony with breathtaking views, where you can talk, share and dream together.
The rooms are spacious and luxurious with an air of serenity that can be enjoyed from every corner. This is a small hotel taking great care all the way down to the small details, every guest is unique and the staff goes out of their way to accommodate any request.
Enjoy the delicious food and the bar service, a la carte breakfast is included in your stay. There is also a pool with direct access to the beach, spa services, fitness center, bicycles and snorkeling equipment are included.
La Casa de los Suenos doesn't have a Romantic Package but here are some prices to get an idea of the costs.
2 nights' accommodations: 600 USD
A couple's massage for 60 minutes: 166 USD
Private dinner in a romantic setting with 4 courses, private service, a bottle of sparkling wine: 175 USD
More Information:
U.S. 877-372-3993
Mexico 998-888-0370
www.casasuenos.com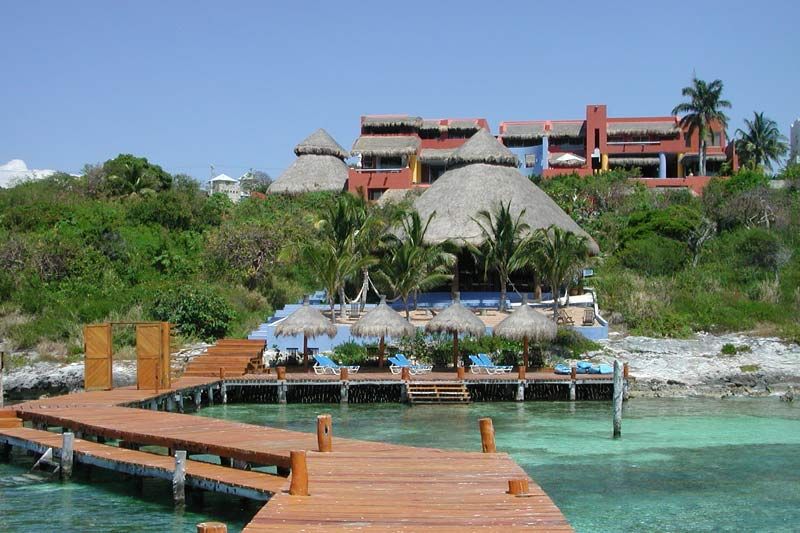 Romantic Getaway Isla Mujeres: Hotel El Secreto
This hotel offers an intriguing mix of elegance, privacy and luxury, with a fascinating architecture and an original design. Hotel El Secreto is a boutique hotel, with only 9 suites with private terraces and a magnificent sea view.
El Secreto is highly recommended for its excellent service, location and seclusion. It is such a secluded place, that after following the windy road it is a big surprise to arrive to the reception area to check-in, the vibe is more like friend's private home on the beach than a hotel.
The surroundings are breathtaking, and there is a sense of peace in a luxurious setting.  Not only El Secreto has easy access to the beach, there is also a pool and friendly staff ready to keep the cold drinks coming.
More Information:
Mexico 998-877-1039
reserv@hotelsecreto.com
www.hotelsecreto.com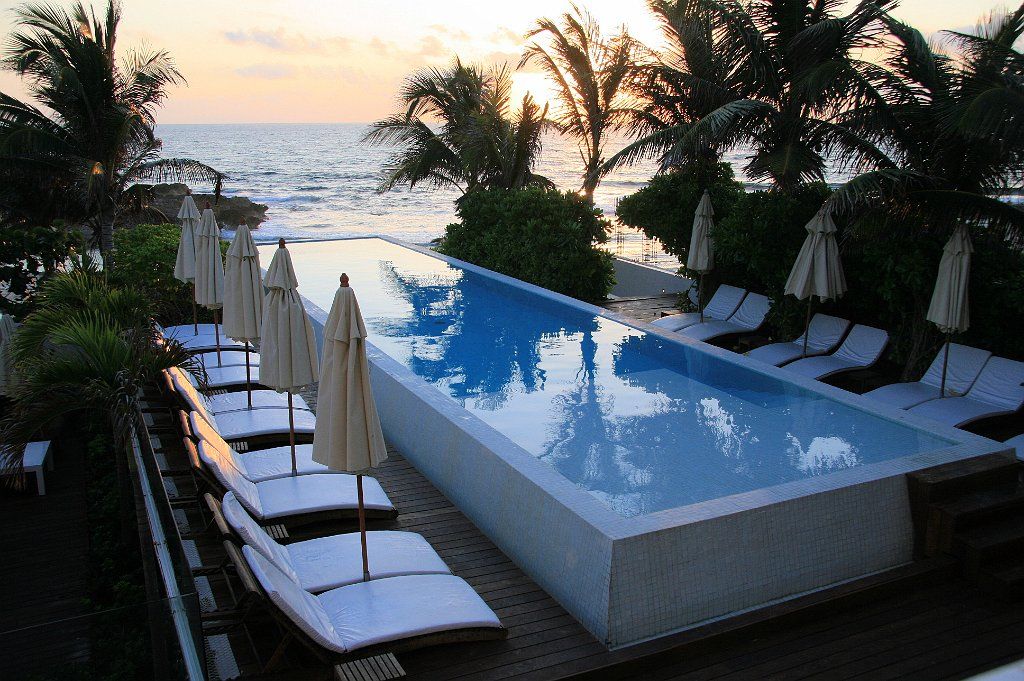 Here are just a few of the beautiful places to celebrate your love and Valentine's Day. If you are looking for the ultimate gift surprise your significant other with a dream home in paradise. Please feel free to browse our beautiful properties or contact our certified and experienced Realtors!
We have helped hundreds of foreigners become homeowners in Mexico, in a quick, safe and legal manner. Stop day dreaming of a second home in paradise, here at Top Mexico Real Estate, We Make it Happen!