Beach #23 on the Countdown to the Best Beach in the Riviera Maya: Boca Paila
If you love destinations that feels miles away from the super touristy areas of Cancun and Playa del Carmen, please do not leave the Riviera Maya without visiting Boca Paila.
Boca Paila is located near the south tip of Tulum's hotel zone, within the ecological reserve of Sian Ka'an. Because it is a protected area, the visitor can enjoy unspoiled nature and absolute tranquility.
Boca Paila Beach: Getting there
If you are coming from Cancun or Playa del Carmen, take Highway 307 southwards towards Tulum. When you reach Tulum itself, you get to the first big intersection with traffic lights and the San Francisco de Asis Super Market, here you will left turn towards the Tulum beach hotel zone (the street sign says Boca Paila).
At the end of this road, follow the road to your right. This is the Tulum coastal road and you will pass lots of small hotels and cabañas until you reach a Mayan Arch, the entrance to the Sian Ka'an Biosphere Reserve. Reserve guards will be there to greet you and to charge you a small entrance fee.
Boca Paila is located within the Biosphere Reserve of Sian Ka'an, and it is basically a strip of land between the Caribbean Sea and Laguna Muyil.
Boca Paila Beach: Things to do
Nature lovers will enjoy the tropical vegetation and beautiful sandy beaches, ideal to relax, meditate, and enjoy. It is also a great place for bird watchers, who can view rare specimens. Boca Paila is also an ideal place for a long walk and collecting shells, remains of corals and rocks; if you feel like a break from all that walking you can take a dip in the Caribbean Sea!
This area forms a huge natural marina in which you can go boating, fishing or partake in other water sports. The natural reserve also has a varied marine life such as bonefish, halibut, sea bass and snapper just to name a few, which makes it an ideal spot for those who love fishing.
Another option is to visit the more than 70 km of canals that connect Sian Ka'an with Mayan archaeological sites such as Chun Yanxche. There are many companies that offer tours through the canals, but we particularly love the community tours project, run by local families.
Boca Paila Beach: Recommendations
This is a natural reserve, there are not gas stations or convenience stores. If you are planning to visit Boca Paila make sure you have everything you need for the day such as food, beverages, suntan lotion, mosquito repellent, a small first aid kit, etc.
The road to Boca Paila is a Sacbe road, a traditional Mayan white road. Depending on the season there might be potholes and puddles, make sure your car is adequate to make this trip and that you have enough gas to make the trip.
The cellphone signal in this area is not very good, if you need to make an emergency call try getting close to the shore.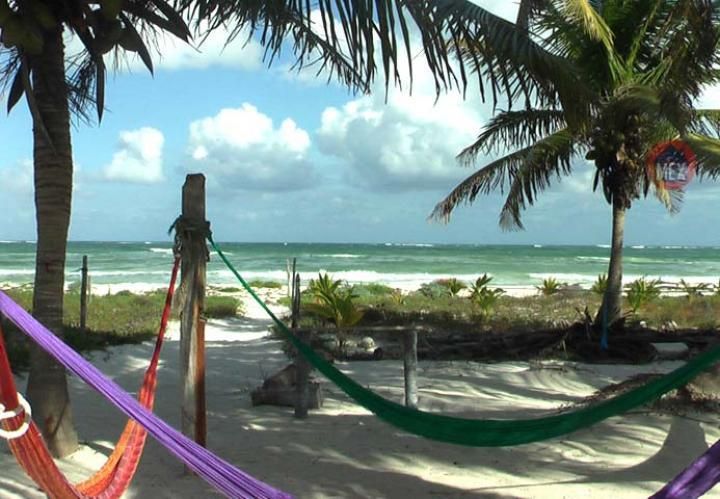 Learn about the different beaches in the Riviera Maya, and count down with us to the Top 25 Beaches in the Riviera Maya every Friday.
Top Mexico Real Estate is your one and only stop for everything regarding the Riviera Maya, we are here to help you find your dream home in paradise.
If you are considering purchasing a home in the Riviera Maya or anywhere throughout Mexico, please feel free to browse our website and contact any of our Top Buyer's Representatives. We have the credentials and expertise to take you from daydreaming to real life!
And remember, here at Top Mexico Real Estate…
We make it happen!