Beach #12 on the Countdown to the Best Beach in the Riviera Maya: Colosio Beach
Playa del Carmen is the most popular destination in the Riviera Maya and its famous for its vibrant international community, white sand beaches and upscale hotels. Once a sleepy fishing village, Playa del Carmen has become one of the fastest-growing cities in the world; according to the 2006 edition of the Guinness Book of World Records.
Playa del Carmen is located about 40 minutes south of Cancun, and it offers its visitor miles of pristine beaches. Each local neighborhood has a favored beach, with its own attractions and crowd.
Colosio Beach: General Information
Colosio Beach has been a local favorite for many years, it is only a few steps north from other popular spots; but it feels like a world away because of its quiet and serene nature. It is located at the bottom of the Luis Donaldo Colosio Avenue (calle 72), a mile long area of undeveloped beach; an ideal spot for those looking for a more private and quiet setting.
Lately, there has been more and more condos and hotels being built in the Colosio Area, so do not miss the opportunity to visit this little corner of paradise.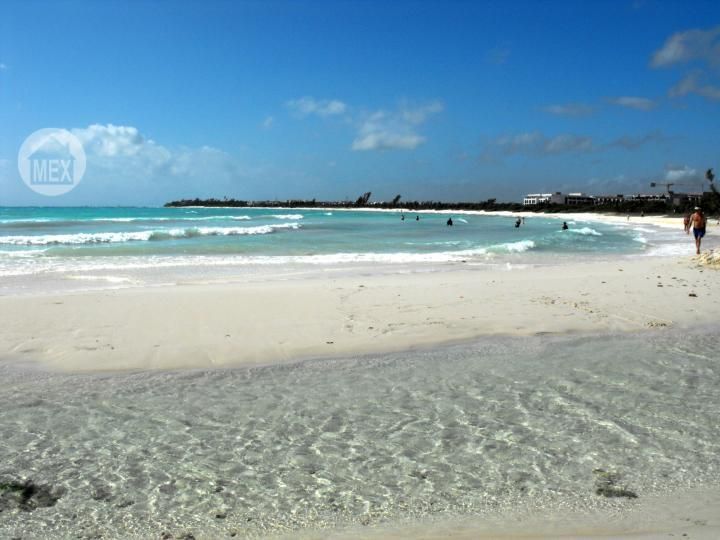 Colosio Beach: Getting There
If you are in Playa del Carmen you can get to this pristine beach walking along the coast line, Colosio beach would be located north of popular sites like Playa Mamitas.
If you are driving or take a cab, take Federal 307 highway and head north, once you get to Luis Donaldo Colosio avenue (the one with home depot in the corner) turn right and drive to the end of the road.
There is a small entrance at the end of the road, and two more on the sides of the Meliá Paradisus La Esmeralda Hotel.
Colosio Beach: Things To Do
The charm of Colosio beach is its quietude, so feel free to walk, meditate or even practice your favorite yoga pose. You can also get a beautiful tan and enjoy some quality time with friends and family.
Remember this is a beach favored by the locals, so it is going to be busy on the weekends and holidays. Entire families take advantage of the beautiful warm weather; it is amusing to see several generations of a family spending time together and playing in the waves.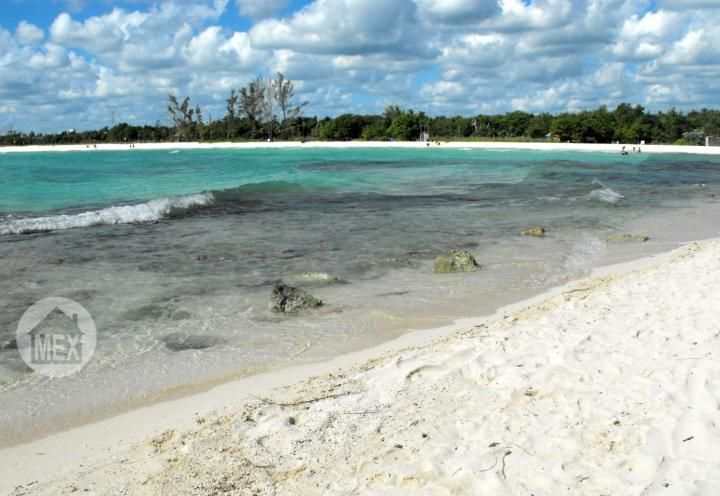 Colosio Beach: Recommendations
If you are planning to spend the day at Colosio beach here is some recommendations:
Bring your own drinks and food, there is nothing close by and you will have to walk half a mile to get to the closest hotel or restaurant.
There are no toilets in the area, if you need to go plan to leave with plenty of time.
Do not bring valuables, the area is secluded and there is no security in the area.
Some parts of this beach are rocky, so bring your water shoes to protect your feet.
We hope you enjoy this beautiful beach, one of the spots for locals in Playa del Carmen. Keep up to date with the best beaches in paradise by following our Top 25 Beaches in the Riviera Maya countdown every Friday and watch the best beaches in the Riviera Maya Videos! If you are in search for the perfect beach to spend the day at, make sure you check out all the options. We aim to provide you with the best information about living in the Riviera Maya!
Top Mexico Real Estate is a local American-Owned company, which specializes in helping foreigners become homeowners in Mexico. If you are looking for a second home or to retire in paradise, feel free to contact a Top Buyers' Representative! Browse our beautiful properties; we are sure you will find your Mexico dream home.
We make it happen!