The summer is here, and we are so excited to enjoy the beautiful Caribbean weather, the warm calm water at the beaches and the cool water in the Cenotes. The Riviera Maya is so beautiful this time of the year, even when it rains and the jungle turns a brighter green and the smell of exotic flowers are in the air.
If you are lucky enough to live in paradise, you know that summer is here! Kids are almost out of school and you can see them enjoying the common areas like the pool or the playgrounds, family and friends are gathering to enjoy life and share some food under a Palapa.
Invite your friends and have a BBQ!
People moving to Mexico are looking for a slower pace of life, for a relaxing lifestyle. What better way to enjoy the Riviera Maya than to hosting a BBQ party with your friends and family or this is the perfect excuse to make new friends by inviting some neighbors.
If you are lucky enough to have a big patio or a beautiful common area with a pool… this is the perfect setting to host your party. If cooking is not your thing, keep it simple with some drinks and delicious homemade guacamole or salsa.


What about having a party in your common area?
This Puerto Aventuras property is located on the golf course and it features the perfect party worthy common area with a swimming pool, grill area and a palapa.
Share a Bowl of Delicious Guacamole
Authentic Mexican Guacamole Recipe
Ingredients
Makes 4 servings
3 avocados – peeled, pitted, and mashed
1 lime, juiced (strain the juice or remove the pits before squeezing it)
1 teaspoon salt
1/2 cup diced onion
3 tablespoons chopped fresh cilantro (disinfect before using)
2 roma (plum) tomatoes, diced
1 teaspoon minced garlic
1 Jalapeño/Serrano Chile
Optional – 1 pinch ground cayenne pepper (if you don't like spicy food, exchange the chile for cayenne pepper or a dash of Tabasco Sauce)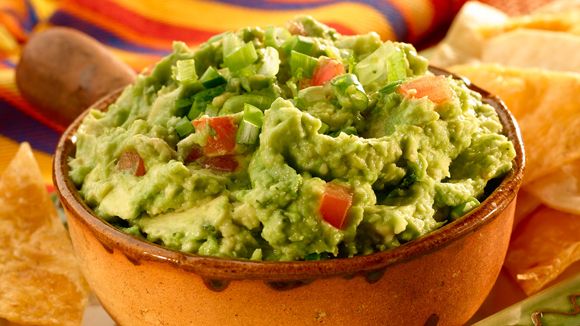 Directions
In a medium bowl, mash together the avocados, lime juice, and salt. Mix in onion, cilantro, tomatoes, and garlic.
If you are using fresh chilies, cut lengthwise and remove the seeds, then proceed to cut it in small pieces, stir it in the guacamole. Substitution, add in cayenne pepper/Tabasco Sauce.
Refrigerate for 1 hour for best flavor, or serve immediately.
If you like cooking and are looking for a property where you can host a party with a spacious open floor plan kitchen, dining room and living room that flow to a large balcony, with amazing views of the Mayan jungle and common areas, take a look at these beautiful condos located just outside of Playa del Carmen. Look at all that space!! You can perfectly set up a table, chairs and even a big cooler full of cold drinks for your guests.
Look at the size of these balconies! If you like this property click here!
Top Mexico Real Estate is a local company based in Playa Del Carmen, we have over a decade experience helping foreigners find and purchase the house of their dreams in Mexico. If you are considering purchasing a vacation, investment or retiring to Mexico, please let us find you the property you have always dreamed of.
We Make It Happen!