You are back home stressed with work, taxes, family, and even the news. You decide to take a vacation at your second home in the Riviera Maya, and you owe it to yourself and your significant other to do nothing but relax and enjoy each other's company. Maybe you cancelled your date night with your wife because you had to stay late to work, or maybe you told your husband you weren't in the mood to go out because you spent all day working or taking care of your children or grandchildren. Well, you're in Mexico, and the place is nothing short of romantic.
The Riviera Maya offers plenty of fine dining and romantic restaurants for you to spark that light. Here are our top 5 favorite romantic restaurants in Riviera Maya:
Oh La La!
This quaint little restaurant has a French name but offers international dishes. From lamb chops to grilled tuna, this Downtown restaurant is sure to excite your palate. Accompany your meal with one of the wide array of wines offered and enjoy the cozy company of your loved one.
Location: 14th Street Bis, between 10th and 15th Avenue
Price: $$$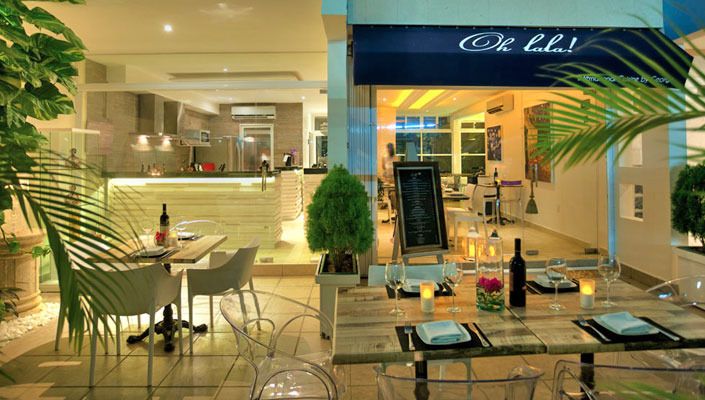 Pavo Real by the Sea
As the name obviously suggests, this beautiful restaurant is right by the Caribbean ocean. Offering romantic candle-lit dinners, you can choose anything from an exquisite ceviche to shrimp in saffron curry. Moreover, you will be enjoying the stunning and serene scenery. Sounds like the perfect atmosphere for rekindling love.
Location: Tulum-Cancun Federal Highway 307, in Punta Maroma
Price: $$$$
Como Como Osteria Mediterranea
This gorgeous little restaurant is attached to La Tortuga Hotel & Spa, but functions on its own. Romantically decorated, the food is tasty and innovative. At night, the hotel and restaurant is lit up by candle lights that create a uniquely and suave atmosphere, perfect for sharing a delicious fish fillet with an Italian twist.
Location: 10th Avenue between 12th and 14th Street
Price: $$$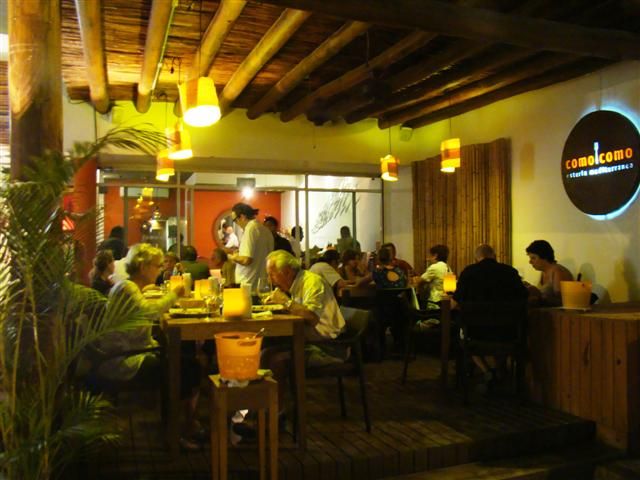 La Cueva del Chango
Don't be fooled by the name (the monkey's cave), this restaurant offers one-of-a-kind dining. Some even claim that the best guacamole they've had was in this very restaurant. Surrounded by trees and with a great wine menu, this place is nothing short of romantic.
Location: 38th Street between 5th Avenue and the Sea
Price: $$$
 Alux
It can't get any more romantic than this! Alux is built within a cave, which offers spectacular stalagmites and stalactites throughout! The food is delicious, the drinks are exceptional and the mood is perfect for a quite and enjoyable experience. The place has little light, which adds to the mysterious and romantic mood.
Location: Juarez Avenue S/N
Price: $$$$
Well, now you know where to go to forget about stress, work, or anything in between. Both you and your partner will not regret a dinner escapade to one of these – or any of the other hundreds of restaurants – that Playa del Carmen and the Riviera Maya have to offer. Bon appetite!
For more romantic things to do please read, Love Is in the Air in Playa del Carmen – 10 Most Romantic Things to Do.
Top Mexico Real Estate is an American-owned real estate company, leader in the Riviera Maya market. If you are thinking of investing in a paradise home, feel free to contact one of our Top Mexico Buyers' Representatives who will gladly help you through the process to becoming a homeowner in Mexico.
And remember, here at Top Mexico Real Estate…
We Make It Happen!