The weekend quickly approaches, and you're sitting at home wandering what to do or where to go. Luckily for you, the Riviera Maya offers an array of gorgeous – some explored and some unexplored – places for a great weekend getaway. This weekend we're packing up our stuff for Playa del Carmen. Got everything? Let's hit the road!
How to get there
Playa del Carmen is located in the heart of the Riviera Maya, halfway through Cancun and Tulum. It is located approximately 1 hour south of Cancun and 1 hour north of Tulum. It's fairly easy to reach Playa del Carmen from either city by both private and public transport.
If you're driving down from Cancun, you have to take the Federal Highway 307 heading south. Just follow the signs that read Playa del Carmen. You will pass Puerto Morelos about 15 minutes into your drive and just keep going straight. You will eventually reach a bridge over the highway. You're now in Playa del Carmen. Depending on where your hotel is you will have to take one of the exits. If you're coming from the north, Downtown is to your left – follow Constituyentes Avenue.
There are plenty of colectivos that take off from Cancun heading into Playa del Carmen. They cost approximately 35 mxn (3 usd) and will drop you off in Downtown, just a few blocks from Fifth Avenue. Alternatively, you could get on an ADO bus from the Cancun Bus Terminal which should charge around 50 mxn or 4 usd. It will leave you either at the main Bus Terminal in Playa del Carmen, on Fifth Avenue, or the alternate bus terminal which is just a couple of blocks away from it.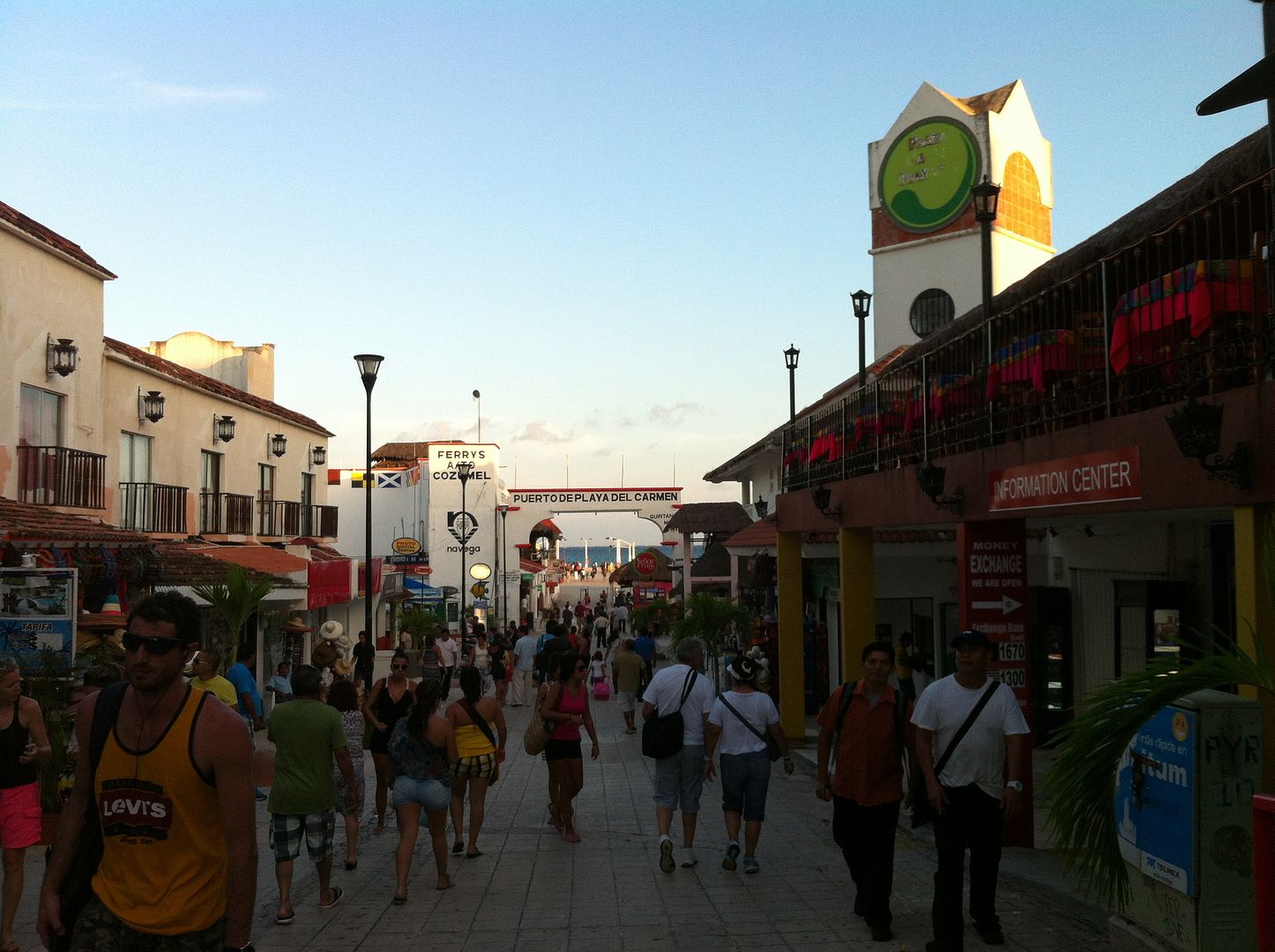 If you are driving from Tulum, you must grab the Federal Highway 307 and head north. Again, follow the Playa del Carmen signs. You need to pass Bahía Príncipe and Akumal about 15 minutes into your drive. Once you reach the bridge over the highway, Downtown will be to your right.
There are also colectivos and ADO buses leaving from Tulum towards Playa del Carmen. The costs are the same as those coming from Cancun and they drop you off at the same spot.
Where to stay
Playa del Carmen is quite a touristy city with an array of accommodation options. If you want to go fancy, you can stay at one of the multiple 5-star resorts that are lined down the gorgeous coast. However, if you're looking for a more intimate and personal experience, I'd recommend any of the small boutique hotels that are in the Downtown area down Fifth and Tenth Avenues.
Renting holiday homes is also quite popular in the area, as many owners don't actually live in Playa del Carmen. There are plenty of beachfront condos that are up for grabs for a fair weekly price. There are also plenty of hotels, bed and breakfasts, inns and hostels scattered throughout the city.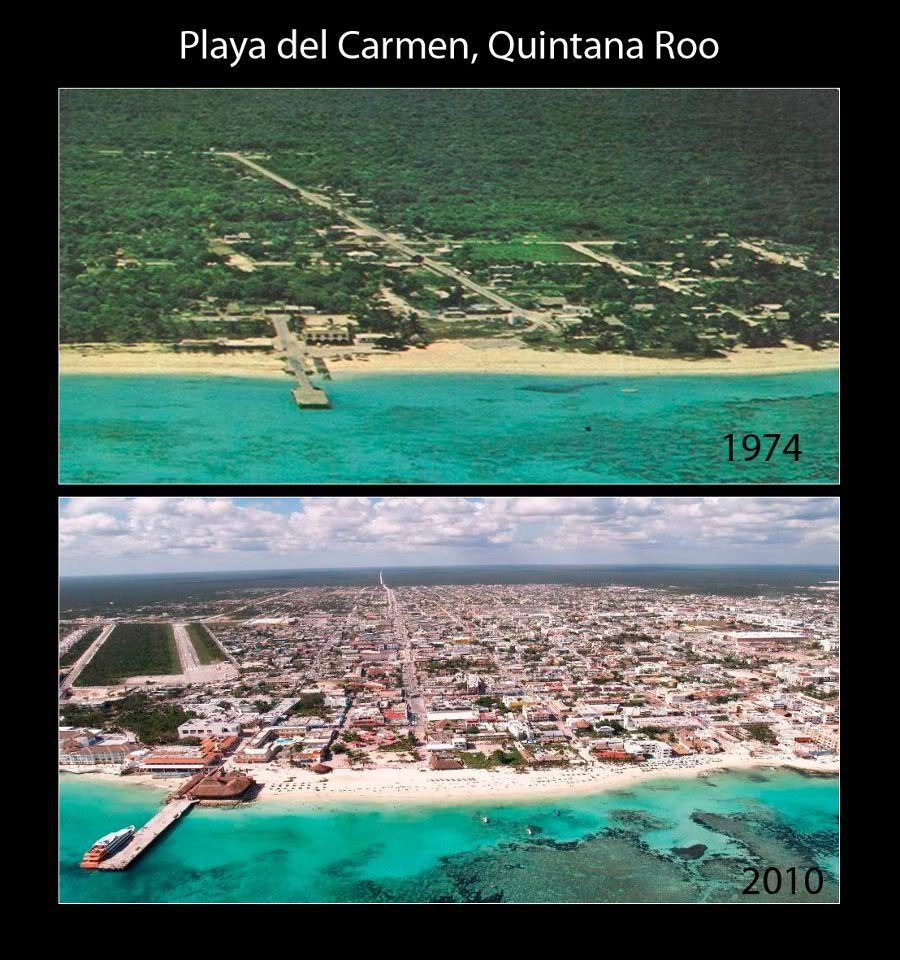 What to do
Playa del Carmen offers an immense array of things to do. It depends on the type of weekend you are after, but there is plenty to see and do. Fishing, snorkeling, scuba diving, parachuting, sunbathing, partying, shopping, eating, and much more, are just some of the activities you can take part in while in Playa del Carmen.
Take a stroll down Fifth Avenue for a unique shopping experience, or hit Mamitas Beach for a day full of sunbathing, eating, drinking and snorkeling. If you're feeling adventurous, head out on a catamaran or rent out some kayaks and enjoy the beautiful ocean. You can even water board in Playa del Carmen! Rent a couple of SUPs or go scuba diving to the wrecked ship or to see the beautiful underwater life that the Riviera Maya hosts.
If you want to visit an eco-park, you can visit the famous Xcaret. Swimming, snorkeling, snuba, zip lining, swimming in rivers, natural ocean pools, and looking at animals such as dolphins, parrots or jaguars are just some of the fun you can do while in this park.
There is no such thing as "there's nothing to do" while in Playa del Carmen. So make the most of your weekend and enjoy the beautiful paradise.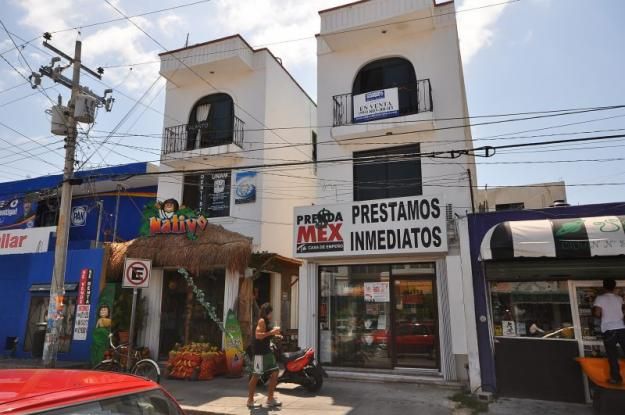 Shopping and eating
Because Playa del Carmen is an expanding city there are plenty of places for shopping and eating. However, you didn't visit Playa if you don't stroll down Fifth Avenue for shopping. The 3-mile long street hosts a huge amount of shops and stores, cafés, bars and restaurants. Additionally, two new shopping malls opened this year with many new stores.
Stroll away from Fifth Avenue onto the adjacent streets to find other quaint and unique shops – you will find everything from handmade candles to handmade embroidery. You can't walk away from this gorgeous beach town without having purchased at least some small souvenir.
When it comes to eating, there is a wide amount of options. Playa del Carmen is quite international offering all types of dining experiences. You will find Italian, Mexican, German, Spanish, and French restaurants, amongst many others. Many places are a mix of several. Although Fifth Avenue has a great amount of restaurants, you should save the bucks for other activities. You can eat perfectly delicious Yucatan food if you wander off the touristy area for a quarter of the price. There are many local restaurants that are worth a try.
Recommendations
Fortunate for some, unfortunate for others, Playa del Carmen is a hot spot tourist destination, and for that reason, you will find many people around. Patience is an important virtue to be able to have a great time in Playa del Carmen.
Bring money – both cash and credit. Even though USD are an unofficial accepted currency in the state of Quintana Roo, it's a nice gesture to change your money into Mexican pesos. Besides, you will get much lower prices like that.
Even though Playa del Carmen is seen as a relaxing place, if you're cramming many activities into a packed weekend you should be prepared to be quite tired towards the end of the day. Make sure you schedule some downtime into your weekend, as well.
Eat local food! There's nothing like trying some real local food instead of spending hundreds of dollars in the fancy Fifth Avenue restaurants. Stroll off the beaten path to discover a new culinary experience.
Hopefully these tips will help you have an amazing weekend in the gorgeous beach town of Playa del Carmen. There is a lot to explore in the Riviera Maya, so keep checking back for new hidden gems and getaway destinations!
Top Mexico Real Estate is an American-owned real estate company catering to American and Canadian people wanting to make the move to the Riviera Maya. If you want to invest in paradise, our Top Buyer Representatives will gladly help you in the search for the perfect location and the perfect home.
And remember, here at Top Mexico Real Estate…
We Make It Happen!